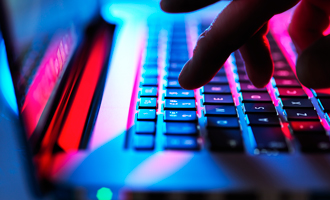 IATA Training LIVE virtual classroom courses provide a real-time instructor-led training environment where participants can interact, engage and collaborate in group assignments, with live sessions delivered by a highly qualified IATA Instructor.
Each day of the course will include live interactive virtual classroom sessions requiring your participation, multiple Q&A sessions and additional time spent on self-study material including projects, research, additional reading and videos.
Some courses include pre-course reading or assignments. Look out for an email from your Training Coordinator a week before the course start date with more details.
Get ready for your virtual class!
Please join the virtual classroom 10 minutes before the scheduled start time to check your audio settings.
Close your email and any other open windows, programs or apps
Make sure to keep your microphone on mute when you are not talking to minimize the amount of background noise.
Make sure to follow the same meeting etiquette that you would follow in a normal class session, meeting or discussion.
For more detailed technical specifications, please read the below:
Software requirements
Cisco WebEx
The virtual classrooms are hosted on the Cisco WebEx web app, which allows you to join the training session through your web browser, however, for the best user experience, please download and install WebEx for desktop to benefit from all the functionalities.
Stable Internet connection
Please make sure you have a stable Internet connection.
Test your audio and video settings
It's a good idea to test your headset, video and microphone before joining the training or exam session.
Hardware requirements
Laptop or a desktop computer
It is strongly recommended to use a laptop or computer to participate, as it will allow you to have and use the full range of tools required for the training.
Microphone / Headset
You will need a microphone for an audio chat. It is recommended to use a headset (with a microphone attached) for better sound quality and to minimize the background noise
Webcam
For DGR courses webcams are required for the exams, otherwise, they are optional, but still recommended. Your instructor may require you to start your video during the training session.
Webex technical requirements
Getting started
For MAC users
Browser for Windows
Internet Explorer 11 (32-bit/64-bit)
Microsoft Edge Chromium, version 80.0.361.109 (Official build)
Mozilla Firefox 52 or later
Chrome latest 32-bit/64-bit
Minimum System Requirements Windows
Intel Dual-Core CPU 2.XX GHz or AMD processor (2 GB of RAM recommended)
JavaScript and cookies enabled on browsers
Java isn't required for Mozilla Firefox and Google Chrome users.
Browser for Mac OS X
Firefox 52 and later
Safari 11 and later
Chrome latest 32-bit/64-bit
Minimum System Requirements Mac OS X
Intel CPU-based (2 GB of RAM minimum)
JavaScript and cookies enabled on browsers Oracle Java 6 to Oracle Java 8
Minimum bandwidth requirements
Standard Quality Video: 0.5 Mbps (Receive) and 0.5 Mbps (Send)
Moodle technical requirements
A computer running a current operating system (for example: Windows: Windows 10 or Macintosh: Mac OS X 10.7+)
Access to the Internet. DSL or Broadband access is recommended.
The following browsers are generally compatible with Moodle Desktop:
Firefox Chrome (recommended for Windows)
Internet Explorer Note: must be up-to date for no issues
Safari (recommended for Mac) Note: must be up-to date for no issues
Mobile
For the best experience and optimum security, we recommend that you keep your browser up to date.
Software for resource viewing/submissions
Use the latest version of Adobe Reader and Adobe Flash Player.
Word processing software (Microsoft Office) is needed to complete and submit some assignments.
Settings
We recommend that the following be enabled:
Cookies
Pop-ups (in both Internet browser and security software)
Javascript
Basic Computer Skills Needed
Saving and finding files and folders on a computer
Copying/cutting and pasting text
Using a word processing application, such as Microsoft Word
Attaching and uploading documents and assignments
Sending and receiving email
Using a supported web browser to access your course and other online resources on the Web.