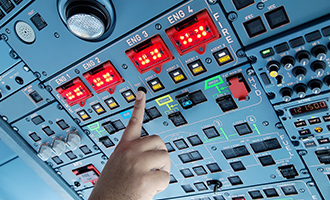 At the peak of the COVID-19 pandemic, some 90% of flights were grounded. Air Navigation Service Providers have had to adapt to a new normal as the industry restarts, exploring airspace design, new technologies, and working patterns.
At the same time, civil aviation authorities must determine the right regulatory framework for driving aviation toward a sustainable future while ensuring passengers are always kept safe and healthy.

Virtual classroom courses put an array of knowledge and skills in these critical areas at your fingertips. Full details are below.
LIVE Virtual Classroom courses
To receive updates on new Air Navigation Services and Civil Aviation Authorities courses, please fill out the form below.