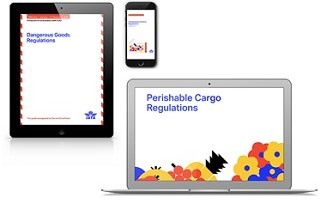 IATA Training e-book courses that include an IATA Manual
If your course in e-book format includes an IATA Manual as part of the course material, please note that the latest valid edition will be provided with a single-user license in universal electronic format.
Universal Electronic Format
IATA Manuals in universal electronic format (also sometimes referred to as 'mobile' format) can be read on any device or browser. Please note that you will be able to download the manual onto one device (eg desktop computer, laptop, tablet…) only. Hence please make sure to download it onto the same device that you will use during the IATA Training course and exam.
If you wish to receive your IATA Manual in any other digital or printed format, you may purchase these from the IATA online store.