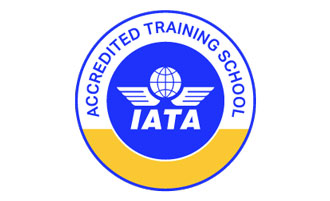 IATA's Accredited Training School (ATS) Network is a recognized and valued community of Dangerous Goods training schools providing IATA certified training worldwide.
Accredited Training Schools offer their clients quality, harmonized and accepted dangerous goods training in areas of vital importance to the aviation industry.
A training partnership with IATA authorizes you to deliver IATA training courses using your own materials and qualified instructors and enables your students to upgrade their professional competencies to IATA standards.
Our current ATSs are listed on our Training Network page.
Please check with your nearest ATS for class timing, schedules, and pricing.
The Accredited Training School (ATS) program has recently begun the transition to a new CBTA Center certification program in readiness to meet the new training provisions based on a competency-based approach for training and assessment.
An international training network
An ATS is entitled to deliver specialized Dangerous Goods training based on IATA's standards, manuals and guidelines in a variety of topics, such as:
Dangerous Goods Regulations
Infectious Substances Shipping Regulations
Shipping Medical Radioactive Material
Benefits of an ATS
Global recognition of IATA's Accredited Training endorsement by shippers, freight forwarders, airlines and governments
Acknowledgment that a school's endorsed courses meet strict criteria as set out by IATA, leading industry experts and its member airlines
An annual listing, complete with the school's contact information, in the IATA Dangerous Goods Regulations and IATA's Dangerous Goods Training Programs workbooks 1 to 5
Eligibility to have school branches listed in the IATA DGR
A hyperlink from the Accredited Training School website to the school's website
Advance information on regulatory and training issues, along with upcoming changes to the Dangerous Goods Regulations and ICAO amendments
Permission to use the IATA Accredited School logo specific to the endorsed courses being taught
Annually, complimentary advance copies of the latest edition of the IATA DGR and the Dangerous Goods Training Programs Books 1 to 5
Members' discount price for the IATA DGR purchased for use by students registered in DG Basic and DG Recurrent courses only (not for resale)
A member discount on all IATA dangerous goods classroom courses
ATS certificate validator
Please Contact us to validate an IATA ATS certificate issued by an IATA Accredited Training School.
Our ATS network
Our network of more than 170 ATSs can be found on our Training Network page, which includes: