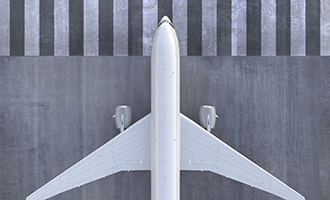 IATA is the trade association of the global airline industry.
Our current 300 members account for 82% of global air traffic. Since our creation in 1945,we have supported the development of the commercial standards upon which the global air transport industry is built.
We assist airlines and air travelers by simplifying processes and increasing passenger convenience while reducing costs and improving efficiency. We also accredit travel agents to sell tickets on behalf of our members
Find out below what it means for an airline to be an IATA member and what the advantages ares of using an IATA accredited travel agency.
Frequently Asked Questions
What does it mean for an airline to be part of IATA?
​IATA membership is open to airlines operating scheduled and non-scheduled air services.
IATA's mission is to represent, lead and serve the airline industry. In practical terms, this means that our airline members benefit from IATA in many ways: from our lobbying activities to support their interests and those of their passengers, from driving industry changes in many areas, mainly to simplify and standardize processes, reduce costs and enhance efficiency. And airlines also benefit from a wide range of value added IATA products such as training and consulting.
To become a member of IATA, every airline needs to pass the IATA Operational Safety Audit (IOSA) and remain on the IOSA registry as long as they are a member.
Can travel agents join IATA?
Travel agents cannot become a member of IATA, but can get IATA accreditation. This allows them to sell tickets on behalf of our members. Accreditation requires to meet a number of criteria, like financial liability. Currently there are more than 54,000 IATA accredited travel agents operating in 217 countries and territories. Find out more about IATA accreditation of travel professionals
DID YOU KNOW?

Our financial systems allow you to buy an airline ticket from one of more than 54,000 IATA-accredited travel agents, to travel anywhere on the globe with a single ticket, pay in a single currency and travel with confidence.


Innovation and simplfying the passenger journey is an important part of our programs. At the request of our members, we helped introduce the electronic ticket, which led to the elimination of paper tickets. We also supported the development of bar-coded boarding passes (BCBP) that allow you to check-in online.​​​​ ​​​