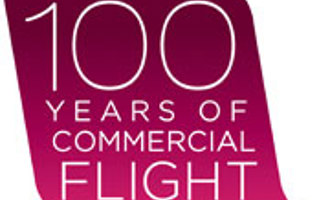 Small World, Big Future
2014 was a special year in the history of aviation. 1st January marked exactly 100 years since the first scheduled commercial air passenger flight, across Tampa Bay in Florida, USA.
To celebrate the 100th anniversary of this historic event, IATA worked alongside airline and airport partners to promote how aviation has grown from this humble beginning to be an integral part of people's everyday lives. Here, we've compiled a snapshot of some of our favorite stories and moments from our 'Flying 100' archive. ​​​​​​​​​​​​​​​​​​​​​​​​​​​​​
​In 1914, an entrepreneur named Percival Fansler saw the opportunity for a regular air service across the bay. He knew it would significantly cut the travel time between the two cities of Tampa and St. Petersburg. He and his investors commissioned two flying boats from the manufacturer Thomas Benoist, along with a famous pilot, Tony Jannus, to fly them.


The first ticket for what would become an historic trip across the Bay was sold at auction to a local businessman, Abram Pheil, who purchased his place in history for $400 (equivalent to nearly $10,000 today). In a stirring speech at the launch, Fansler predicted, "The airboat line to Tampa will be only a forerunner of great activity along these lines in the near future….what was impossible yesterday is an accomplishment of today – while tomorrow heralds the unbelievable."
And he was right! We've come a long way in 100 years...
​
As part of our centenary celebration, throughout 2014 we shared a diverse range of aviation stories and editorials. From the inspirational to the practical to the offbeat, these stories demonstrate the extent to which the world is shaped by commercial aviation.
To mark the centenary of commercial flight in 2014, we asked children around the world to create a drawing or image showing how they thought we'd be flying in 100 years' time. Check out this collection of their creative, wonderfully imaginative ideas.