We, the members and associates of IATA, as well as other stakeholders, can in all certainty agree that IATA's vision is a shared vision. For a moment, consider: "Working together to shape the future growth of a safe, secure and sustainable air transport industry that connects and enriches our world." "Safe, Secure and Sustainable". Who can disagree with this? Yet, despite all the warning signs, the Biosecurity aspect of the so-called "Safe, Secure and Sustainable" concept has been largely ignored. Desiderius Erasmus, a Dutch Philosopher from the 1500s, famously coined the phrase, "Prevention is better than cure." After what the aviation industry went through recently, it is fair to state that the lack of prevention is nothing but the denial that there is something to be prevented. The Covid 19 pandemic has, without any shadow of a doubt, revealed a denial of the efficacy of Biosecurity Prevention Solutions in the aviation industry.
LCB Worldwide is a pioneer in its field. LCB Worldwide's mission is to create a Biosafe Zone at the perimeters of the airport. Our trained Biomedical Officers with state-of-the-art technology, equipment, and know-how use vetted disinfectants for baggage, hand baggage, and air cargo at all entry and exit points of the airport.
Our company does not concentrate on selling equipment, chemicals, or materials but instead pursues delivering a knowledge-based overall one-stop-shop service for Biosecurity measures to be implemented at airports.
We use a variety of methods of disinfection and different disinfection delivery systems to cope with the influx of cross-border pathogens that every airport faces due to the nature of facilitating a multinational environment for travellers. Biosecurity is not an area that can be delegated to standard cleaning service providers. LCB Worldwide is a member of the International American Biosafety Association (ABSA) and the European Biosafety Association (EBSA).
We assess the individual cross-pathogen risk of each airport at any given time and share our findings with the responsible authorities before applying the disinfectants that have been pre-approved by the Environment Protection Agency of the U.S., the European Chemical Agency, and the host government's relevant authorities.
Our Prevention Solution Systems will allow health services to gain crucial time to prepare for a pandemic. Every hour that pathogens can be slowed down can exponentially save lives.
Deploying LCB Worldwide Prevention Solutions at your airports will contribute significantly towards our shared goal of a "Safe, Secure, and Sustainable" air transport industry. It will also create a significant number of new employment opportunities at the airport as Biomedic Officers.
It is widely accepted that air traffic will only return to 2019 levels by 2024. The key to this return is going to be Air Passenger Confidence. LCB Worldwide Prevention Solutions applied by its Biomedic officers will be a significant contributor to boosting air passenger confidence and the overall recovery of the airport industry.
We welcome such initiatives as IATA's Travel Pass that will positively impact the management and the flow of data between the stakeholders that will contribute and assist the LCB Worldwide Prevention Solution System.
We need to learn from our failures. In fact, it is in human nature to do so. Bill Gates was quoted as saying "Treatment without prevention is simply unsustainable." LCB Worldwide has come up with effective and efficient prevention solutions to be implemented. We look forward to shaping the future with you.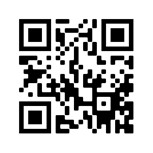 Seracettin Hakan Ünsal
Business Development Director
LCB Worldwide