Remarks by Conrad Clifford, IATA Deputy Director General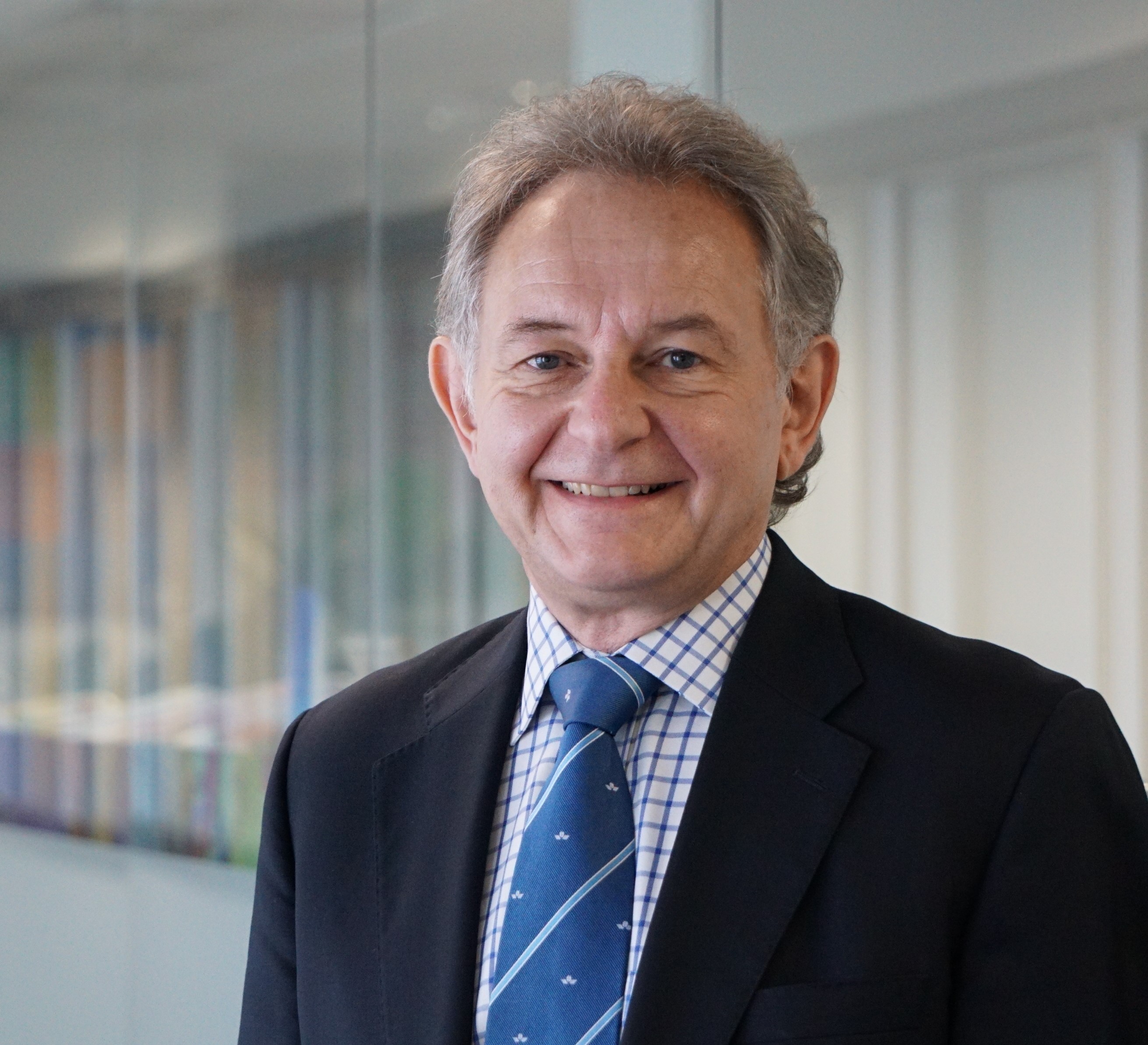 It is great to be back in Asia and more importantly, to have the opportunity to address the members of AAPA at this Assembly of Presidents. I congratulate Subhas and his team, as well as our hosts at Thai Airways, on organizing this successful event.
AAPA and IATA have a very good working relationship; and speaking personally, I greatly valued my connection with Subhas before I left Singapore to take on my role as Deputy Director General in Geneva.
Asia Recovering
The last three years have been very challenging for our industry. Airlines in Asia, in particular, have been hit hard.
This region was the first to feel the impact of COVID-19, beginning as early as January 2020. Wuhan went into lockdown. More cases were being reported around Asia. Travel restrictions and quarantines were introduced for travel to and from the region.
At that time, some of us could still remember the experience from SARS in 2003. The SARS outbreak lasted for a few months. And the industry saw a v-shaped recovery.
We were anticipating a similar profile for COVID-19. IATA organized an Aviation Resilience and Health Workshop in Singapore in March 2020 to coordinate efforts across the industry.
Then countries around the world started closing borders. And the rest is history.
Asia is still reeling from the impact of COVID-19. While countries in the West started lifting restrictions and reopening borders last year, Asia has been a laggard. It was only around April this year that we started seeing positive momentum in the region to open borders to travel.
And the impact of slower reopening can be seen in our latest passenger traffic results. In September, international passenger demand globally was at 70% of 2019 levels. North American airlines are leading the way, with international passenger demand already at 89 % of 2019 levels. African, European, Latin American and Middle East carriers are seeing international demand in the 73-83% range.
But Asia-Pacific was merely at 41.5% of 2019 levels.
There is still some way to go before the industry in Asia recovers fully. The recent easing of measures for Hong Kong, Japan, Chinese Taipei, and even South Korea, are all positive developments.
China continues to be a step behind the rest of the world in the recovery, remaining largely closed to international travel. And that is holding back the entire region. We all must learn to live, travel and work with COVID-19. We hope the Chinese government will have the confidence to re-open its borders soon and reconnect with the world.
The financial impact of COVID-19 has also been devastating. Between 2020 and the end of this year, we expect losses to total nearly $200 billion. Asia Pacific carriers are the worst performers, accounting for slightly more than one third of the industry losses over this three-year period, at about $70 billion. This amount would have been higher if not for the lifeline provided by air cargo, which accounted for about 40% of airline revenue in 2020 and 2021. We will be updating our industry outlook in December.
As we have seen from the recent financial results announced by the region's airlines, including AAPA members, the business prospects for the airlines are positive, with the region largely opened to international travel. Asia Pacific governments have a key role in accelerating the recovery of the aviation industry. While borders have reopened, and quarantine free travel is possible, we are not yet back to pre-COVID status.
Restrictions still exist, even for vaccinated travelers, in some South-West Pacific nations
Mask mandates are still in place on some routes
Unvaccinated passengers continue to face restrictions in many markets, including India, Japan, the Philippines and Singapore
I urge these governments to look at removing the remaining measures and restrictions urgently.
The slower pace of recovery of the Asia-Pacific region has come with a silver lining. The delays and congestion in Europe and North America when traffic returned should be a stark reminder for airports and government agencies in this part of the world of the need to prepare for the traffic surge.
This includes:
Developing traffic forecasts in consultation with their airline customers
Ensuring that the infrastructure is ready to deal with the surge in travel demand
Putting in place a staffing plan to hire, train and complete the security clearance of new hires to replace those who left the industry during the pandemic
The disparity in the recovery in Asia-Pacific compared to the rest of the world means that alleviations introduced during COVID-19 should continue to be maintained, particularly in airport slots. We are welcome the flexibility provided by the Asia Pacific authorities. But the inflexibility elsewhere in the world is a particular concern. Furthermore airline schedules continue to be impacted by the airspace issues resulting from various geopolitical issues.
There are many important lessons as we emerge from the COVID-19 pandemic. I would like to highlight two of them.
Firstly, COVID-19 has accelerated the digitization of the industry and has shown us that digital tools work for both passengers and governments – given the experience with digital test and vaccine certificates. We must build on this momentum to continue to build on contactless travel. IATA's One ID initiative can help to transform the customer experience. Governments can support the One ID standards with regulations to allow its use to create a seamless experience across all parts of the passenger journey.
And secondly, COVID-19 will not be the last pandemic the world will experience. Hence it is important that the region's governments learn from the lessons and avoid the fragmented response we saw during COVID-19. This includes reviewing the CART guidance, strengthening CAPSCA and improving cooperation and dialogue at global, regional and national levels. It is critical that States follow through and support the actions agreed at last month's ICAO Assembly so that we are better prepared for future pandemics.
Sustainability
While we work towards recovery from COVID-19, we have not lost sight of the long-term sustainable growth of our industry.
Despite the dire circumstances the industry faced during COVID-19, in 2021, IATA member airlines committed to achieve net zero C02 emissions by 2050. And we have identified a clear pathway to get us there:
An energy transition focused on sustainable aviation fuels (SAF)
New aircraft propulsion technologies like hydrogen and electricity
Continued improvement in infrastructure and operational efficiency, and
The use of approved offsets, eventually including carbon capture and storage technology.
We brought this commitment to the 41st Assembly of the International Civil Aviation Organization (ICAO). I had the privilege of leading the IATA delegation at the ICAO Assembly, and it is another example of our collaboration with Subhas and his team at AAPA. Our goal was to get governments on board with the industry's vision.
After an intense two weeks, we were extremely encouraged that the ICAO Assembly agreed to adopt a Long Term Aspirational Goal (LTAG) to achieve net zero CO2 emissions by 2050. This important step aligns with both the objectives of the Paris Agreement, and the net zero CO2 emissions by 2050 resolution agreed at the IATA AGM in 2021.
The significance of the LTAG agreement cannot be overstated. To achieve net zero CO2 emissions by 2050, government policy support in key areas of decarbonization is critical.
One such area is in incentivizing the production capacity of SAF. SAF is currently expected to account for 65% of carbon mitigation in 2050. It will be the largest contributor to our future sustainability. But there are challenges. Airlines bought every drop of SAF available in 2021, and want to use more. They have committed to $17 billion of forward purchasing agreements.
The problem is the limited supply and high costs. In 2021, only 125 million liters of SAF were available on the market. That was less than 0.05% of the total fuel used.
I urge governments in the Asia-Pacific region to look at stimulating SAF production. Government incentives for SAF could see 30 billion liters of production capacity by 2030. This will also reduce the cost of SAF.
Japan and Singapore have demonstrated an exemplary approach to SAF. They actively involve the industry in their consultation process, and also promote domestic production of SAF. We urge other States to take similar steps, and to support the efforts to develop a global framework for a Book & Claim system for SAF.
The ICAO Assembly also reinforced its commitment to the Carbon Offsetting and Reduction Scheme for International Aviation (CORSIA). The Assembly also increased its ambition by agreeing to stabilize emissions of international aviation at 85% of 2019 levels.
This lower baseline will place a significantly greater cost burden on airlines. It is critical that States honor, support and defend CORSIA against any proliferation of economic measures. These will undermine CORSIA and the collective effort to decarbonize aviation.
Airlines are doing their part. They are taking on a significantly higher cost burden with the lower baseline. Governments need to step up too. Make CORSIA as comprehensive as possible from the voluntary period. Currently only 118 States have signed up, including 23 from the Asia-Pacific region. I encourage more States to join the effort.
Improving Air Traffic Management
I mentioned earlier that one of the pathways to net zero 2050 is improvements in infrastructure and operational efficiency.
With borders in Asia-Pacific largely reopened, we are also seeing connectivity and flight schedules progressively being restored. The Asia to Europe route is one where we have seen an increase in the number of flights.
During COVID-19, the air traffic congestion on this route fell, largely due to the lower number of flights. However, as airlines have reinstated their flight networks, coupled with airlines being forced to avoid the airspace over Afghanistan, Russia and Ukraine, air traffic congestion on the air-routes between Asia and Europe is increasing. This inefficiency leads to more CO2 emissions by airlines.
But this can be minimized. The majority of today's aircraft are equipped with technology that allows them to fly safely to prescribed performance parameters, that permit air traffic control to apply more efficient separation standards between aircraft. Applying technology-based reduced separation standards would increase the capacity of the airspace and decrease the congestion of this important traffic flow.
Specifically over the Bay of Bengal, we see the air navigation service providers in India and Malaysia working towards trials to enable these efficiencies. This is a positive development. But to reap the full benefits, we need all the neigbouring States to cooperate with each other and work with airlines, to review the procedures so as to make full use of the capabilities of the aircraft.
And this should be done urgently, when traffic has not yet recovered to pre-COVID-19 levels.
25by2025
Having access to a big pool of skilled talent is also critical to the sustainable growth of our industry. It is no secret that women are under-represented in some technical professions as well as in senior management at airlines, and the broader aviation industry. Attracting and engaging the female half of the world's population is important to support the industry's growth.
That is why IATA launched the 25by2025 initiative. 25by2025 is a voluntary program for airlines to commit to increasing female participation at senior levels to at least 25% or improve by 25% by 2025. The choice of targets helps airlines at any point on their diversity journey to participate meaningfully. To date we have more than 140 signatories, which also include other industry partners.
25by2025 was endorsed by ICAO at its recent Assembly.
This initiative will help move our industry towards better gender balance. Among AAPA's membership, 11 airlines are already signatories to 25by2025. I hope those that have not will consider doing so in the not too distant future.
Conclusion
As I conclude, I would like to thank AAPA for the privilege of addressing the Assembly of Presidents.
On a personal note, I must say I am delighted to get to see Subhas helm his first face-to-face Assembly of Presidents since he was appointed at the end of 2019.
Thank you.