In what we can now refer to as "normal times", the Value of Aviation is a recurring advocacy topic for the air transport industry. Today's dramatic global health crisis has for the most part grounded aircraft in Europe, but not all of them. With around 90% fewer flights than the same time last year, it can be argued that our industry is at a standstill, but the remaining 10% proves that airlines are still alive and helping in the fight against the virus.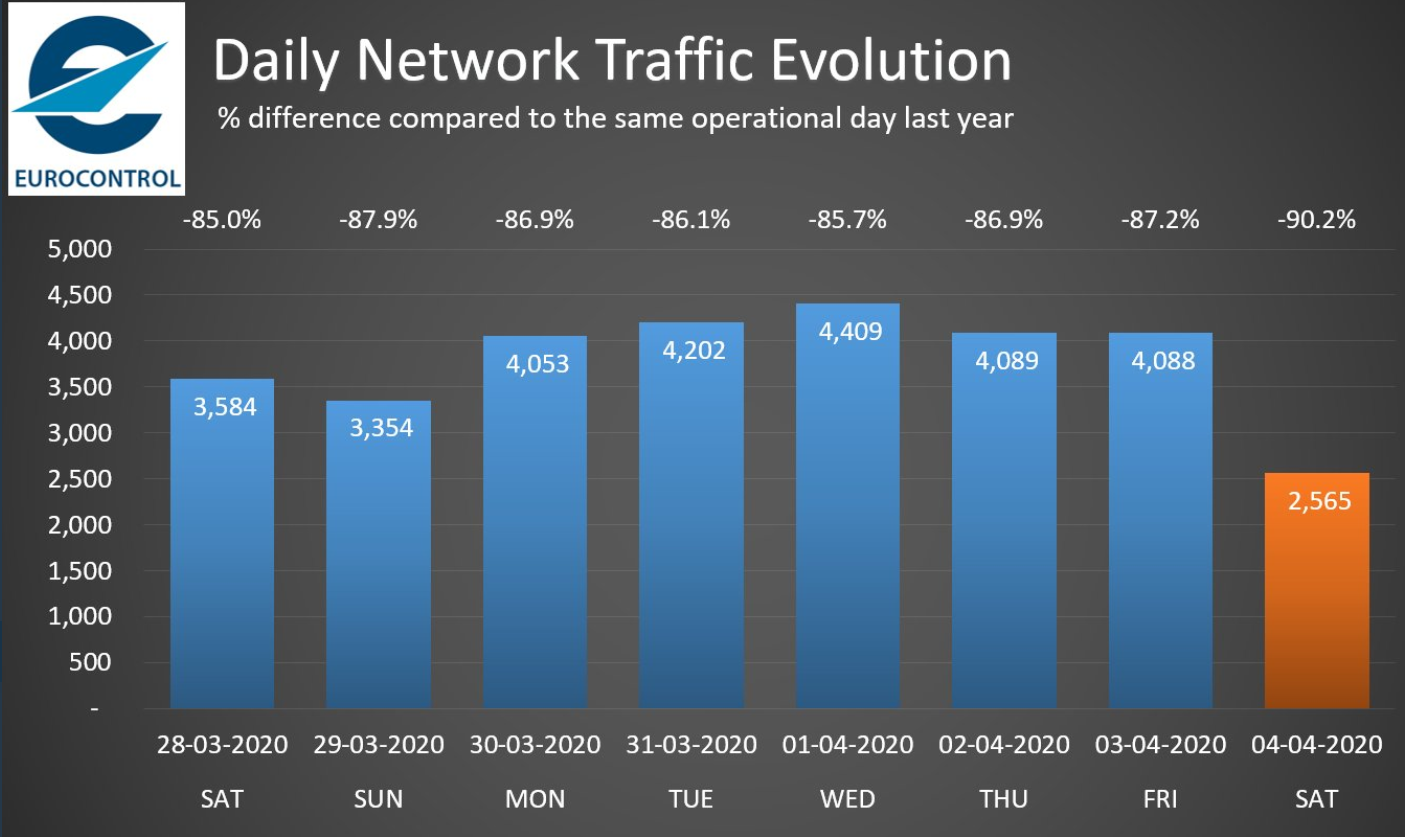 Aviation is the business of freedom. It also helps save lives. In this worldwide health crisis, as passengers across the planet are anxiously waiting to fly again, the air cargo industry is leading the global supply of critical equipment. The air cargo supply chain is crucial for the fast distribution of vital gear and relief goods, including supplies, medicines and medical equipment. We have also witnessed medical personnel flown from China to Italy. In fact, the proportion of air cargo vs passenger flights has radically increased: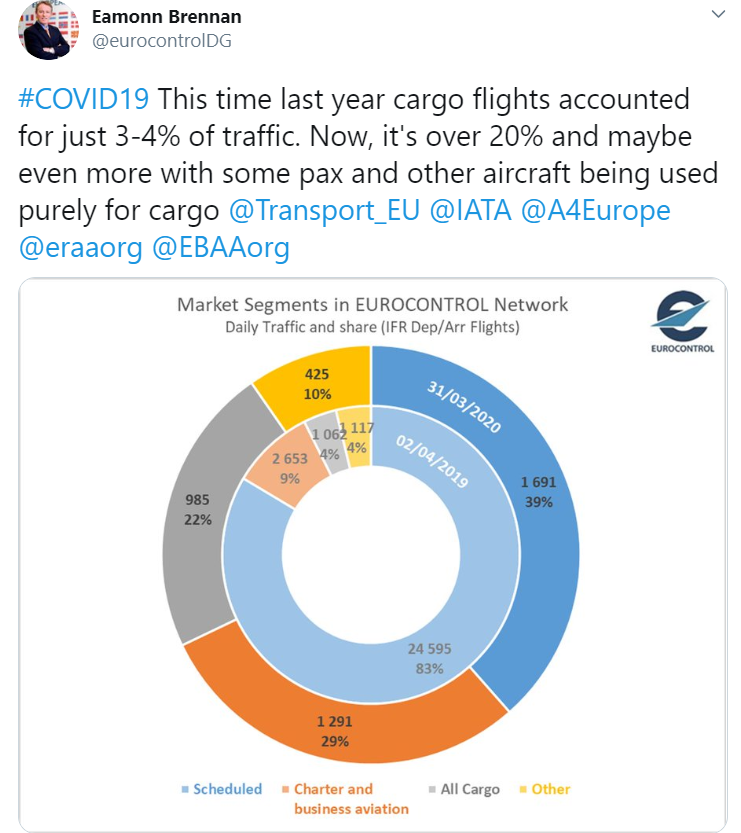 IATA, in addition to collaborating with aid organizations such as the World Health Organization, UNICEF, the World Food Programme and the Pan American Health Organization, leveraging their global connectivity, is working with industry stakeholders to ensure air cargo actively contributes to survive the crisis.
In this context, we would like to extend our appreciation to:
Airports like Amsterdam Schiphol & the slot committee which have prioritized returned slots for full freighter services,
Airlines repatriating people from all corners of the world, as well as relief goods, sometimes converting passenger aircraft into cargo,
The European Commission (EC) for its Guidelines on Facilitating Air Cargo Operations During COVID-19 Outbreak,
Governments and Customs Administrations around the world that are providing support in these difficult times, facilitating assistance to air cargo supply chain stakeholders, ensuring the international flow of essential goods and protecting people's health.
These efforts have also enabled companies and organizations to produce or ship crucial relief goods such as protective masks. A good example of that is Inditex (the company which owns retail giants Zara, Massimo Dutti, etc.) that donated and sent much-needed masks from China to the Spanish authorities (video here). Air cargo is also vital to import Covid-19 tests or some components necessary to produce them locally.
With social distancing imposed to neutralize the transmission of the virus, technology and digitalization have filled the gap as exemplified by the proliferation of Unified Communications as a Service (UCaaS) such as Zoom, or Teams. In the case of aviation, digital solutions and Data Sharing through initiatives such as ONE Record should be prioritized whenever available so as to reduce as much as possible the human handling of documents, and facilitate teleworking.
For Rafael Schvartzman, IATA's Regional Vice President for Europe, "Aviation is absolutely key in supporting medical relief. The industry is aware of its vocation and responsibilities. Provided governments and authorities take the right measures to facilitate a safe and orderly re-start of global connectivity, airlines will be among the first to lead the recovery of both our societies and vital industrial sectors of our economies."
If confinement has taught us one thing during the pandemic, it's that if technology can provide us with many solutions to communicate with others, we need and crave the freedom to move and interact with others, both personally and professionally.
Moreover, the rapid connections between cities are essential to the modern economy, sustaining global supply chains, as well as developing country industries such as perishable horticulture and tourism. 35% of international trade is flown by air, more than half of international tourists travel by air and each airline job contributes to 24 more in the wider economy.
What better than aviation to convert the past normality and present dream into the future reality? In the meantime, stay strong, we'll make it through together. #WeAreAviation