If safety remains the industry's number one priority, the importance of the Environment has continuously increased over the years, particularly in Europe. This evolution recently crystalized into a formal carbon net zero commitment by 2050. To achieve this ambitious target, the entire aviation ecosystem will need to work both together and individually to reduce its environmental footprint. Sustainable Aviation Fuels (SAF) are at the epicenter of the strategy, and the ALIGHT project, a consortium led by Copenhagen Airport and funded by the European Union, will showcase the way towards carbon neutral aviation in 2050 by demonstrating how an airport can be designed to operate completely without carbon emissions, and deliver infrastructure to carbon-neutral aircraft.
We met with Kevin Arildtoft Moer, Copenhagen Airport's Communication Advisor, at the Portugal Air Summit, where he presented the initiative in a panel discussion, and kindly accepted to tell us more about this initiative.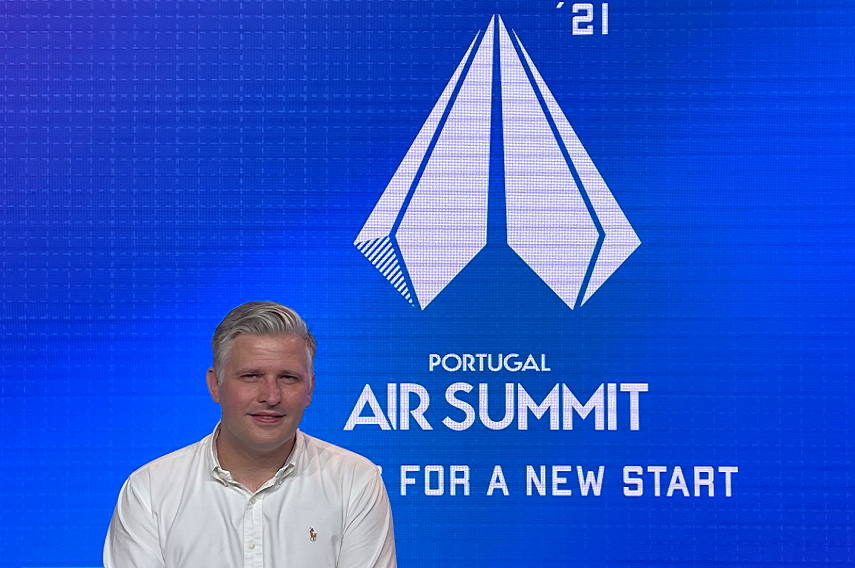 Dear Kevin, thank you for taking the time to answer our questions! The Covid crisis has focused most of the attention for over a year and a half, unfortunately leaving in the dark a wide array of projects, which includes ALIGHT. Can you please tell us more about it?
The project focuses on two major priorities:
designing effective solutions to create the necessary infrastructure for Sustainable Aviation Fuels and their integration, and
finding sustainable and smart energy that can be used in the airports' entire ground handling process.
Fortunately, Copenhagen Airport's Management has acknowledged ALIGHT's critical character for the green transition and maintained its level of priority despite the Covid crisis. As a matter of fact, our ambition is that ground operations and all supportive airport functions are carbon emissions free by 2030.
With hydrogen and electric aircraft still at an embryonic stage, Sustainable Aviation Fuels remain one of aviation's most promising and realistic solutions in its quest to deliver on its recent commitment to Carbon Net Zero by 2050. How can the ALIGHT project contribute?
Electric and/or hydrogen aircraft are definitely options. But the industry must primarily focus on SAF, which is a gamechanger when it comes to delivering our environment goals. The ALIGHT project scope does not include developing any fuel but still fits very well within this concept by addressing critical issues around the solution, mainly from the infrastructure perspective. This includes the factories, but also demand, and the economics around it. In short, we must create the framework that makes SAF possible.
Sustainable Aviation Fuels currently cost 3 to 5 times more than regular jet fuel. How can we bridge the gap, and ensure SAF become a plausible alternative? Can ALIGHT help achieve this?
Absolutely! The European Union has high expectations for the project. ALIGHT will facilitate solutions designed to handle greener fuels. In addition, it will create a business model which should attract and convince potential investors to finance power plants and SAF production. For this to happen, we must ensure the demand from airlines exists, but this will not be the case if purchasing SAF is still twice as expensive as regular jet fuel. Hence, reducing the price gap is vital. But how can we make the investment attractive?
Governments have a critical role and must understand that SAF are the most important component to aviation delivering on its environmental engagements, and therefore that this solution requires public investment and funding.
We also need impulsion from non-Governmental organizations and companies from all across the ecosystem. ALIGHT brings together 16 partners across Europe including airlines and airline organizations, airports, but also academic and technology institutions, which are working on creating new solutions. This variety of stakeholders provides us with a broader perspective. And ALIGHT is living proof that the entire industry is willing and capable of working together for a common objective.
What key learnings can airports and airlines draw from a project like ALIGHT to deliver not just the airport but the aviation of the future?

ALIGHT will facilitate key findings but also best practices. It may not turn out to be a one size fits all solution but will serve as a steppingstone on our path to carbon zero. It will not be an easy task, particularly considering this venture is the first of its kind.
As Mark Twain once said: "They did not know it was impossible, so they did it". This is the mindset we need to adopt.
The airline industry has constantly undergone transformation. Reserved only to a happy few some decades back, flying has now become affordable for most, at least in Europe. Aviation enables global connectivity, bringing people, cultures and economies closer, no matter the geographical distance between them. It is on track to deliver this mission even more sustainably than before. And that means evolving or revolutionizing how we do things, collectively.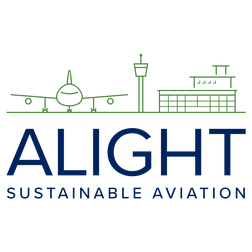 Additional information: