Despite the pandemic and restrictions, the International Tourism Fair (FITUR) opened its doors, an opportunity for representatives of the sector to participate in a series of debates where they highlighted the critical importance of reactivating the industry before summer, the most important season for one of the most significant sectors of activity in Spain.
According to the Spanish Confederation of Business Organizations (CEOE) estimates, 2021 will represent much lower levels of activity than 2019 for the tourism sector, with economic losses ranging between 50 and 60%. While in 2019 tourism accounted for 12.4% of Spanish GDP, in 2020 this percentage plummeted to below 5%.
To avoid another 2020 disaster and to safeguard the 2.7 million employees in the sector (12.9% of total jobs) in Spain, all agreed on the need for:
A harmonization of measures throughout Europe to avoid a patchwork of requirements, border closures and quarantines that hinder demand.
A safe reopening of borders that allows freedom of movement within and outside the European Union.
A roadmap specifically designed for Spain to reactivate tourism and aviation and allows to plan resources and services upstream.
A more affordable access to Covid-19 tests, avoiding discrimination against unvaccinated travelers and ensuring that aviation does not become a transport mode reserved exclusively to an elite.
An integration of digitalization in the passenger journey through Covid-19 Digital Certificates and solutions such as the IATA Travel Pass, thus facilitating passenger travel and restoring trust to both governments and users.
The representatives of the sector urged the Government of Spain to expedite the necessary measures for the reopening of the industry, in order not to lose the last opportunity that this summer represents.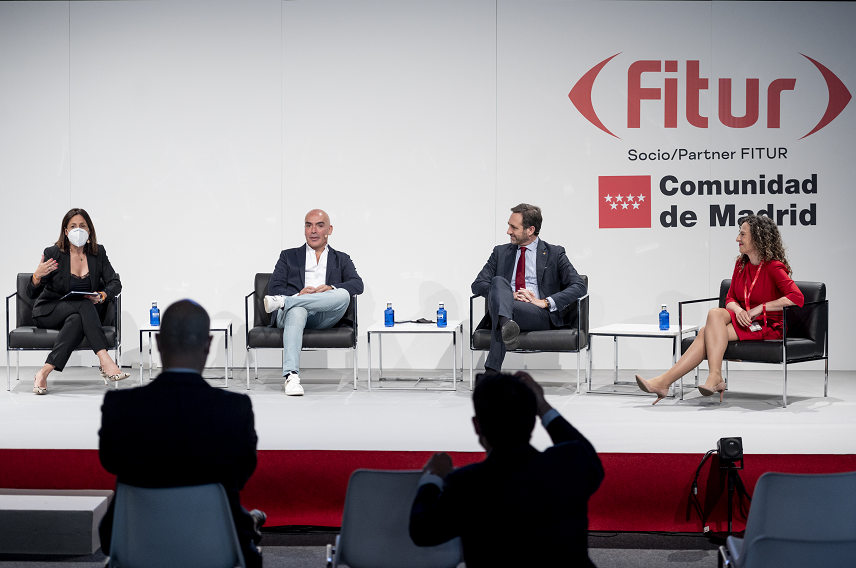 From left to right:
- Inmaculada Benito Hernández, Director of Tourism, Culture and Sports, CEOE
- Kike Sarasola, President and Founder, ROOM MATE GROUP
- José Ramón Bauzá Díaz, MEP and coordinator of the Transport and Tourism Committee, European Parliament
- María Jesús López Solás, CCO, Iberia
For Inmaculada de Benito, Director of Tourism, Culture and Sports of the CEOE: "The "new normal" will not start until all businesses can operate, and, for this to happen, mobility must be restored. We need a responsible reopening plan to guarantee the recovery of the economy. The COVID-19 EU certificate, the elimination of restrictions in an objective and homogeneous way together with businesses making efforts in the application of security protocols are key to initiate this new era."
For María Jesús López Solás, CCO of Iberia: "Planning well in advance the reopening of borders both within Europe and with third countries such as the United States and Latin America is essential. As is building trust among customers through digital tools such as the IATA Travel Pass that allow us to recover mobility within a common secure framework."
For Rafael Schvartzman, Regional Vice President Europe for IATA: "Spain needs tourism and tourism needs Spain. With a contribution of 82% from visitors, the role of aviation is critical. Spain must urgently implement all the measures it has been announcing to reactivate a key sector for this country. Millions of jobs depend on it."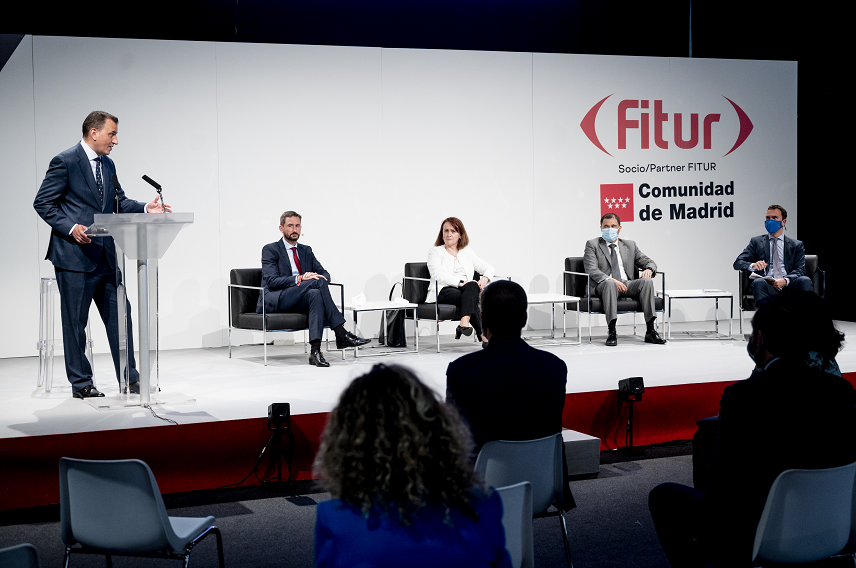 From left to right:
- Sergio Fernández, Director of Airports, Passengers, Cargo and Security for Europe, IATA
- Gabriel Perdiguero, CCTO, Iberia
- Amparo Brea, Director of Innovation, AENA
- Juan Fernando Muñoz Montalvo, General Director of Digital Health and Information Systems of the National Health System, Ministry of Health, Spain
- Juan González Mellizo, political analyst of the Representation of the European Commission in Spain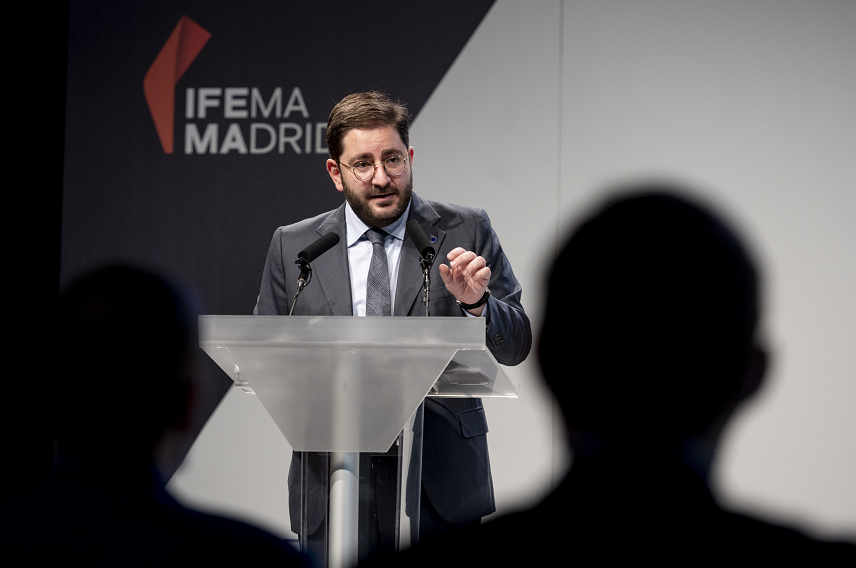 Manuel Muñiz, Secretary of State for Global Spain at the Ministry of Foreign Affairs and Cooperation, Spain, delivers the opening keynote
Additional information: