In his keynote at PAS 2021 in Ponte de Sor, Rafael Schvartzman, IATA Regional Vice President for Europe, reflected on how the Portugal Air Summit is a source of inspiration to the aviation and events industries. He called on harmonization and cooperation in ensuring safe and sustainable recovery of the industry.
About the event
Portugal Air Summit brings together key associations and stakeholders within the transport industry to discuss the potential and future of aviation, aeronautics, space, and defense. Similar to the 2020 edition, this year's summit adapted to the new reality by offering a hybrid format.
The following is an edited version of Rafael's keynote speech.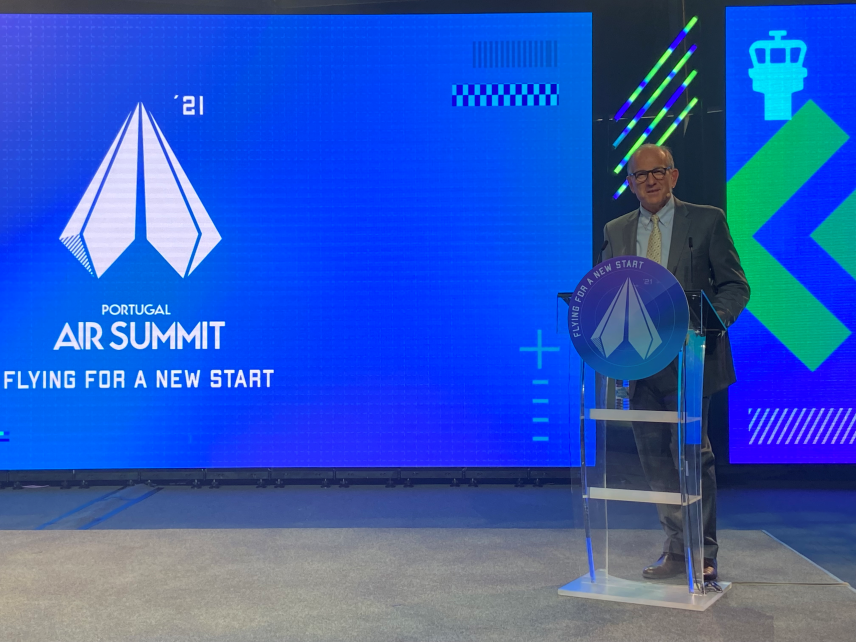 Industry Recovery
In 2020, I came here on what represented my first flight since the start of the pandemic in Europe. Since then, I have travelled by air to other destinations in Europe and Latin America, which might suggest that things have improved regarding air travel. However, as indicated in IATA's recent forecasts, the industry is not out of the woods yet and can expect to experience losses of approximately $200 billion between 2020 and 2022.
The reason is simple and logical: Irrespective of the noticeable improvement in vaccination rollouts, travel is still limited by many barriers such as the lack of harmonized measures, closed borders, quarantines, and expensive testing requirements. Markets in Asia and the Americas are still not fully open, and the absence of long-haul travel is damaging to many airlines, airports, and the entire value chain. Travel restrictions are not a solution to controlling the virus.
IATA passenger survey of September 2021 carried out in 11 markets worldwide shows an increasing frustration with travel restrictions. 67% of respondents felt that most country borders should be open, which is a 12% increase compared to the June 2021 survey. 73% of respondents admitted that their quality of life has suffered due to COVID-19 travel restrictions. The message to governments is that COVID-19 might not disappear, so we must establish a way to manage its risks while living and relating normally.
Sustainability
Tackling climate change is a mission forall of us. IATA member airlines are adopting environmentally friendly measures and policies such as fleet renewals, removal of single-use plastics, and avoidance of onboard food waste. On the contrary, environmental taxes and carbon charges imposed on airlines tend to have no impact whatsoever on the environment. In the case of Portugal, the taxes in 2019 were up to €50 million per year however, it was not deployed in making aviation more environmentally friendly.
At the 77th AGM, IATA member airlines committed to achieving a net-zero carbon emissions by 2050 in line with the Paris Agreement. Initiatives such as the European Green Deal, which includes the Fit for 55 Package, can only materialize if all industry stakeholders, including governments, take individual responsibility in addressing the environmental impact of their policies, products, and activities. To succeed, we will focus on reducing CO2 emissions through an array of innovative solutions. These include sustainable aviation fuels, new aircraft technology, more efficient operations and infrastructure such as the Single European Sky and the development of new zero-emissions energy sources. Ideally, emissions that cannot be eliminated at source will be eliminated through out-of-sector options that include carbon capture and storage, and credible offsetting schemes. We will need Government support and incentives, not further taxes, or other punitive measures.
Single European Sky (SES 2+)
The implementation of the SES2+ is critical in achieving the environment targets we have committed to. However, until the SES2+ implementation becomes reality, a national platform for Dialogue on Air Traffic Management should be established in Portugal which includes the Airlines, Air Navigation Service Providers, Airports, and the Civil Aviation Authority.
This method of dialogue already exists in France and Italy, and is crucial not only in making aviation greener, but also in contributing towards addressing the capacity challenge which will come back to haunt us. In addition, let us not forget that new entrants, like unmanned aircraft, will increase the pressure and require readdressing capacity.
"Flying for a new start", which is the theme for this year's Portugal Air Summit, also means sitting together, creating this Dialogue Platform to collectively address airspace sustainability, capacity, and efficiency. We are calling on Portugal to facilitate the platform, particularly since our plans to sign an agreement on that regard with the Portuguese stakeholders today was put off.
Harmonization is crucial and a joint approach must be adopted in tackling the challenges on our flightpath to a more sustainable air transport.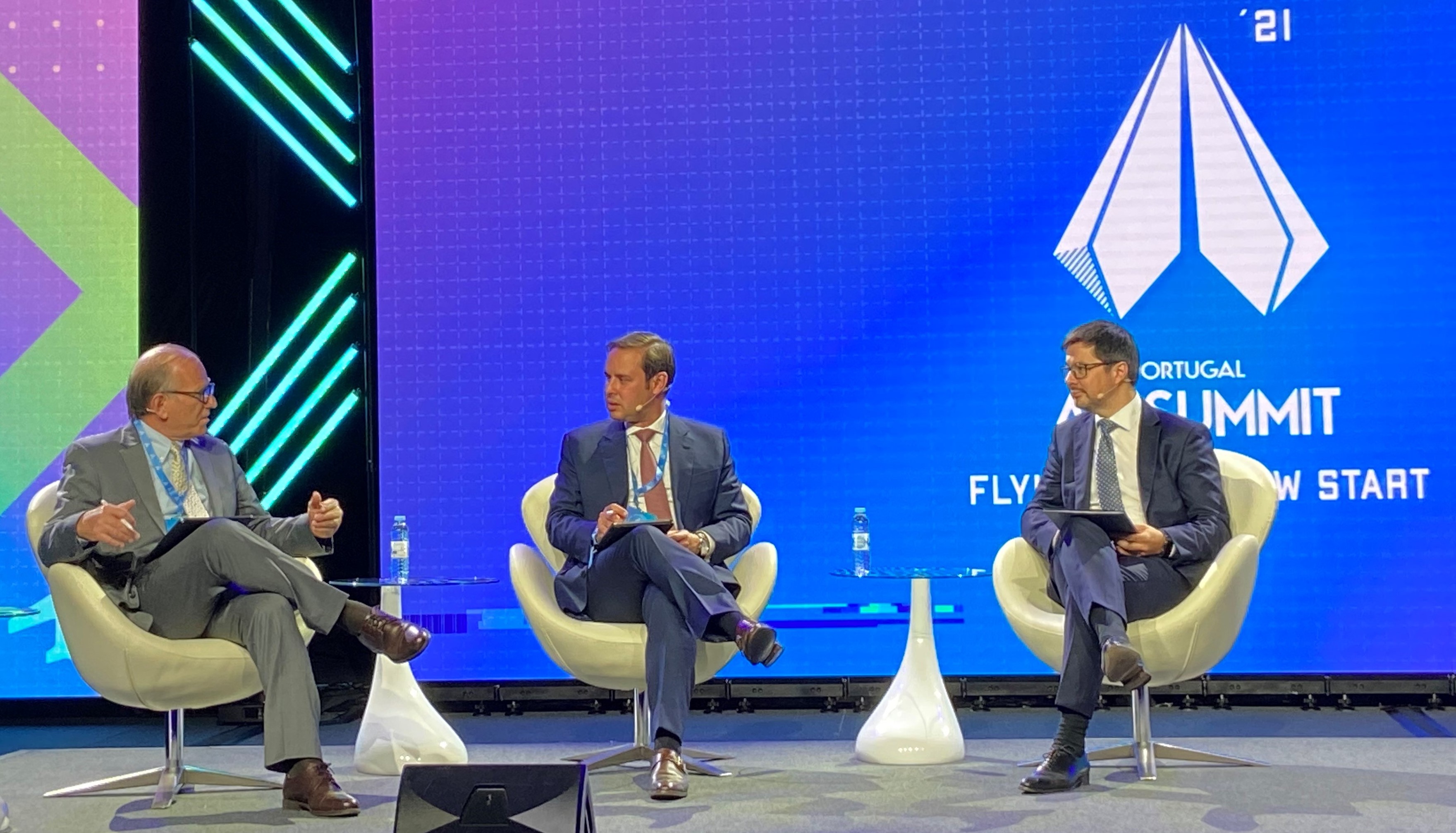 Panel discussion: Synergies between airports and airlines. L-R Rafael Schvartzman - IATA RVP Europe, Hugo Espírito Santo - McKinsey, Thierry Ligonnière - CEO ANA Aeroportos.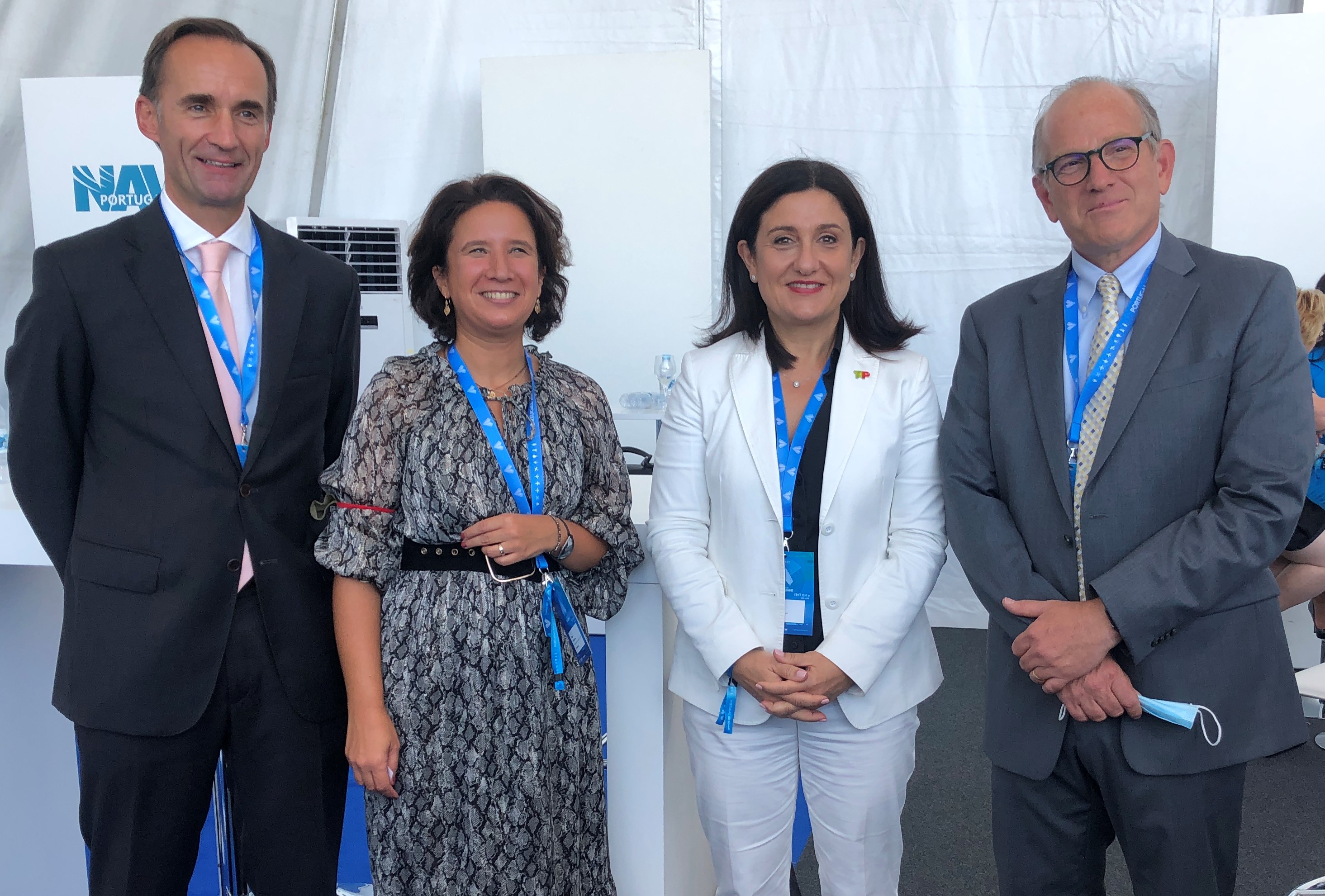 L-R: Filipe Silva - Visit Portugal Board Member, Rita Marques - Secretary of State for Tourism of Portuguese Government, Christine Ourmières-Widener - CEO TAP Portugal, Rafael Schvartzman - IATA Regional Vice President for Europe.
Additional information: