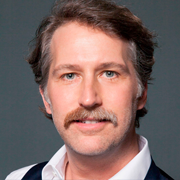 Brogan BamBrogan
Arrivo, Chief Executive Officer
Brogan is co-founder and CEO of Arrivo, an integrated vehicle and infrastructure transport system providing a high-throughput solution to meet the increasing mobility demands of our coming autonomous future. Brogan previously was Chief Technical Officer and co-founder Hyperloop One. Before that he was a very early SpaceX engineer, joining in 2003 and helping to develop and launch the Falcon 1 and Falcon 9 rockets and the Dragon space ship, which docked with the International Space Station and returned safely to earth. He started his career in the automotive industry at Chrysler after earning a degree in mechanical engineering from Kettering University.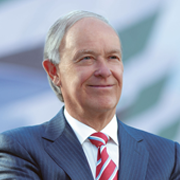 Tim Clark
Emirates Airlines, President
Sir Tim Clark has been in the civil aviation business for his whole professional career, having joined British Caledonian in 1972.
In 1975, he moved to Gulf Air in Bahrain and subsequently in 1985 to Dubai where he became a member of the founding team of Emirates as Head of Airline Planning.
In 2003, he became President of Emirates, one of the world's fastest growing airlines. Emirates has won more than 500 international awards for product and service excellence and is on a strong trajectory to become a top 100 global lifestyle brand. It is now one of the top 200 brands according to the 2015 Brand Finance Global 500 report and retains its long standing status as Most Valuable Airline Brand. It is also designated as one of the most iconic airline brands by the Taylor Nelson Sofres Iconicity index.
Between April 1998 and March 2008, Sir Tim was also the Managing Director of Sri Lankan Airlines, the latter position resulted from Emirates' acquisition in April 1998 of a major stake in the airline with full management control.
Sir Tim is Chairman of the Emirates Airline Foundation, which he was instrumental in founding. The Foundation strives to improve the welfare of disadvantaged children of the world.
He holds a degree in Economics from London University and is a Fellow of the Royal Aeronautical Society. He also holds an honorary doctorate from the University of Middlesex and an honorary doctorate from the University of Warwick.
In the 2014 Queen's New Year's Honours list, Sir Tim was invested as a Knight of the Most Excellent Order of the British Empire (KBE) for services to British prosperity and to the aviation industry.
In November 2009, he was conferred an "Officier de la Legion d'Honneur" by the French government for services to transport and aviation and holds the 2009 Gold Award from the Royal Aeronautical Society for his contribution to civil aerospace.
At the 2011 Airline Business and Flightglobal Achievement Awards, he was recognised as "Leader of the year", and in 2013, he received the Center for Aviation (CAPA) Legends award and was inducted into the CAPA Hall of Fame.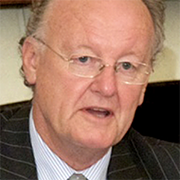 Peter Davies
Airlink Advisory Board, Chairman
Peter is an experienced Chief Executive of airlines and a Chair and Non-Executive Director of customer and business services companies, fostering and protecting shareholder value.
Serving as CEO of five companies and as Board Director for more than 30 years. Currently the Airlink Governors Council Chair, a former elected Member of IATA's Board of Directors, his achievements include:
Establishing DHL Express Services as a major player in expanding European markets and turning around its business in both North and South America.
Restructuring Air Malta, a highly political and strategic asset for an economy dependent on tourism, saving it from bankruptcy, navigating EU politics and delivering profitability.
Closing and launching an airline for the Trinidadian Government in just three months, ensuring the sustainable connectivity of the islands into the future.
Empowering Airlink, an aviation industry disaster relief coordinating body, to grow its finances and capacity and provide a more responsive service at times of need.
Peter is currently serving as Chief Restructuring Officer of South African Airways as of October 2017.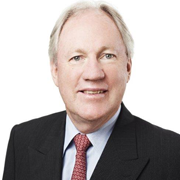 Rod Eddington
JP Morgan, Chairman
Rod Eddington is Chairman of J P Morgan's Asia Pacific Advisory Council and non-executive Chairman of Lion.
Sir Rod's career began in transport and aviation and he went on to become CEO of Cathay Pacific, Ansett Airlines and British Airways.
In 2005, Sir Rod was awarded a Knighthood by the British Government for service to civil aviation, in 2012 was made an Officer of the Order of Australia (AO) for service to business and commerce and in 2015 was honoured by the Japanese Government with the Grand Cordon of the Order of the Rising Sun.
Sir Rod serves as a member of the APEC Business Advisory Council (ABAC) and President of the Australia Japan Business Cooperation Committee. He also sits as a non-executive director on a number of Boards. He served as the inaugural Chair of Infrastructure Australia from 2008-2014.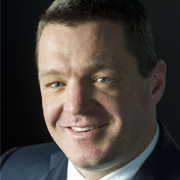 Pieter Elbers
KLM Dutch Royal Airlines, President and CEO
Pieter Elbers started his career with KLM in 1992 as Manager Aircraft loading, followed by a number a managerial positions in The Netherlands as well as abroad. He joined the Managing Board of KLM in 2011 as Chief Operating Officer. In 2014 he became President and CEO.
His responsibility is to manage KLM overall strategy and performance. In this role, setting strategic priorities in order to leverage the company's competitive advantage is his primary focus. He is also responsible for external affairs and the relationship with external and internal stakeholders, as well as for further developing and enhancing (joint venture) alliances and (Skyteam) partnerships. Furthermore, he is accountable for maintaining a customer focused, innovative and efficient organization and operation. He sees leading a motivated executive team and building a firm and fair corporate culture as an important corner stone in reaching his goals.
He is a member of the Executive Committee of the Air France KLM Group. Furthermore, he is a member ofthe Supervisory Board of Marfo B.V. In addition, he is a member of the Board of the Confederation of Netherlands Industry and Employers (VNO-NCW), member of the International Advisory Board of International Institute of Air & Space Law (IIASL) and member of the Board of Governors of IATA.
Pieter Elbers graduated at the University of Amsterdam (Master in Business Administration) and the Academy of Venlo (Bachelor in Logistics Management). In addition he has completed executive programs at IMD - Lausanne, Columbia University - New York and Tsinghua - Beijing. He is married and has three children.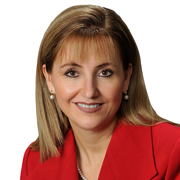 Gloria Guevara
World Travel & Tourism Council (WTTC), President and CEO
Gloria joined the World Travel & Tourism Council (WTTC) in August 2017,following a varied career in Travel & Tourism. WTTC is the global body thatrepresents travel & tourism worldwide. A sector that generates 10% of GDPand employs circa 300 million jobs. Recognised as one of the most influential women in Mexico by CNN and Expansion, Gloria began her professional career in 1989 at NCR Corporation working in the Latin America, Middle East, and Africa regions.She holds a BS in Computer Science from Anahuac University and MBA from Kellogg School of Business, Northwestern University.Since 1995 she has worked for the travel industry, starting at the SabreTravel Network and Sabre Holdings, she was later CEO of JV Sabre Mexico reporting to a board of directors from Aeromexico, Mexicana, and Sabre. In March 2010 President Calderon appointed her as Minister of Tourism and two weeks after she was given in addition the full responsibility of the Mexican Tourism Board. Under her leadership the "National Agreement for Tourism" in Mexico was created in 2011 and for the first time "the importance of Travel & Tourism" was included in the G20 declaration of leaders in Los Cabos. Gloria received the Good Neighbour Award from the US-Mexico Chamber of Commerce and Virtuoso awarded Mexico the best tourism board in the world due to her successful branding and repositioning efforts. In addition,Gloria has been Special Advisor on Government Affairs to Harvard University, and part of the Future for Travel, Tourism and Aviation Global Agenda Council of the World Economic Forum (WEF).
Mario Hardy
PATA, Chief Executive Office
Mario Hardy was appointed as Chief Executive Officer of the Pacific Asia Travel Association(PATA), the not-for-profit membership association that catalyses responsible development of travel and tourism within the Asia Pacific region, in November 2014. He is the past Chairman of the Board of Trustees of the PATA Foundation, a non-profit organisation with a focus on the protection of the environment, the conservation of culture and heritage, and support for education.Dr Hardy has 30 years of experience in specialised aviation businesses focusing on data analytics and technology, coupled with several corporate leadership capacities. He is also the founder of Venture Capital firm MAP2 | Ventures, an investment fund with a wide portfolio of technology-centric businesses in the field of FinTech, Artificial Intelligence,Machine Learning, GreenTech and FMCG, as well as a platform that provides valuable management advice, mentorship and access to a vast network built in corporate development.He also received an Honorary Doctorate of Letters from Capilano University in 2016 for his philanthropic work in Cambodia where he helped develop a school for underprivileged children and for his support in the development of a Community Based Tourism project in Vietnam. In 2017, Dr. Hardy graduated from the Executive Program of Singularity University in Exponential Technologies and was honoured as a "Global Ambassador of Peace Through Tourism" at World Travel Market by the International Institute for Peace Through Tourism.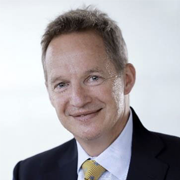 Rupert Hogg
Cathay Pacific Airways, Chief Executive Officer
Rupert Hogg became Chief Executive Officer of Cathay Pacific on 1 May 2017. He is also Chairman of Hong Kong Dragon Airlines Limited and AHK Air Hong Kong Limited and a board Director of Cathay Pacific, John Swire & Sons (HK) Limited and Air China Cargo Company Limited.Prior to taking up his current role, Mr Hogg was Chief Operating Officer from 2014 to 2017, responsible for overseeing the airline's business and operations worldwide. He was appointed Director Sales & Marketing in August 2010 and Director Cargo in September 2008.Mr Hogg joined John Swire & Sons in 1986 and worked with Cathay Pacific from 1987 to 1997 in a variety of management positions, both in Hong Kong and Southeast Asia.From 2002 to 2008, Mr Hogg was Managing Director of James Finlay Limited - a wholly owned subsidiary of John Swire & Sons and one of the world's largest diversified tea businesses. From 2000 to 2002, he was Managing Director of Swire subsidiary Kalari Holdings Limited, a national transport and logistics company based in Melbourne, Australia. He took up this position after a two-year secondment to John Swire & Sons Pty Limited as Commercial Manager, based in the Sydney office.Mr Hogg holds a Masters degree from Edinburgh University (MA Hons). He is married with four children.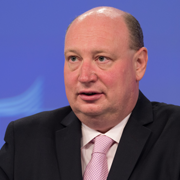 Henrik Hololei
European Commission, Director General for Mobility and Transport
Henrik is an economist by training and holds degrees from Tallinn Technical University and Aarhus University in Denmark.He held various positions in the Estonian Government Office between 1995 and 2004. He was mainly responsible for coordinating the work for the Estonian accession to the European Union. In 2001-2002, he was Minister of Economy.In 2004, he moved to the European Commission as Head of Cabinet of Vice President Siim Kallas until 2013, when he became Deputy Secretary General.In October 2015, he became Director-General for Mobility and Transport in the European Commission. Married, one daughter.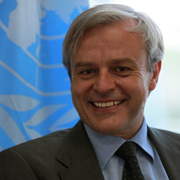 Jean Luc Lemahieu
UNODC, Director of the Division for Policy Analysis and Public Affairs
Mr. Lemahieu was appointed as Director of the Division for Policy Analysis and Public Affairs (DPA) of the United Nations Office on Drugs and Crime (UNODC) on 1 December 2013. Before taking up this position in Vienna, he gained 20 years of field experience, serving in various countries challenged by political economies heavily dependent on drug cultivation, including Afghanistan and Myanmar, and in transit regions such as the Caribbean. His first appointment with the United Nations dates back to 1990, as a Junior Professional Officer with the United Nations Industrial Development Organization (UNIDO) assigned to the Republic of Korea. Prior to joining UNODC (then the United Nations Drug Control Programme - UNDCP) in 1994, he also had a short tenure with the United Nations Development Programme (UNDP). Mr. Lemahieu is a licensed jurist with a postgraduate degree in international law.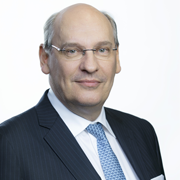 Matti Lievonen
Neste, CEO
Joined the company in 2008. Served as President of the Fine and Speciality Papers Division at UPM-Kymmene Corporation, and in a number of other senior positions at UPM-Kymmene 1986–2008, and prior to that at ABB. Member of UPM-Kymmene's Executive Board 2002–2008.
Chairman of the Board of Directors of Fortum Corporation and Nynas AB, and Vice Chairman of SSAB AB. Member of the Board of Directors of Solvay Group. Member of the Board of the Chemical Industry Federation of Finland and the European Business Leaders' Convention. Member of the Advisory Board of National Emergency Supply Agency and East Office of Finnish Industries Oy. Member of the Finnish Business and Policy Forum EVA and the Supervisory Board of The Finnish Fair Corporation.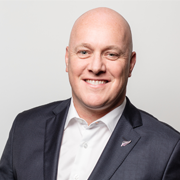 Christopher Luxon
Air New Zealand, Chief Executive Office
Christopher Luxon was appointed group general manager, International Airline, at Air New Zealand in May 2011 and took over the role of chief executive officer in January 2013.
Prior to joining Air New Zealand, he was president and chief executive officer at Unilever Canada. This was one of several senior leadership roles Mr. Luxon held during an 18-year career at Unilever, working in New Zealand, Australia, Asia, Europe, and North America.
Mr. Luxon has a master of commerce in business administration from the University of Canterbury.
Air New Zealand operates a global network that provides air passenger services and cargo transport services to, from, and within New Zealand to more than 15 million passengers a year. Its strategic focus and competitive advantage lies within the Pacific Rim. The company's network expands from New Zealand to Australia, the South West Pacific, Asia, North America, South America, and the United Kingdom.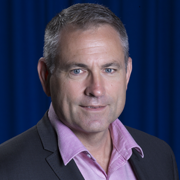 David McLean
Australian Federal Police Crime Operations, Manager
Commander David McLean is the Manager of Cybercrime Operations within the Australian Federal Police Crime Operations portfolio. In that capacity Commander McLean is responsible for the investigation of significant criminal cyber activity impacting critical infrastructure community and systems of national significance.
In previous senior executive roles Commander McLean has held portfolio responsibility for targeting offenders engaged in the sexual exploitation of children; internal investigations involving serious misconduct, criminal or corrupt activity by members of the AFP; criminal investigations, road and public safety in the Australian Capital Territory; and Chief of Staff responsible for the coordination of information, administrative and support services provided to the Commissioner and AFP Executive.
Commander McLean has also served a diplomatic appointment to Washington DC where he served as the AFP Senior Liaison Officer responsible for cooperation with the United States and Canada on policing issues.
Commander McLean is a graduate of the AFP Management of Serious Crime Program, the AFP International Senior Command Program and the Australian Institute of Police Management. He holds a Bachelor of Business and a Graduate Diploma of Executive Leadership.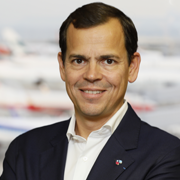 Emmanuel Menanteau
Kansai Airports, Co-CEO
Emmanuel MENANTEAU began his career in 1993 at French Multinational Company Sextant Avionique where he held several positions, first as Sales and Marketing Manager then as the Head of the company's office in India.
In 2001, he joined France's Thales, a world leading company for Defense, Transport and Aerospace systems as Vice-President, Sales and Marketing, based in Singapore (2004-2010) then in China (2010).
In 2011, Emmanuel MENANTEAU joined Vinci Airports as Chief Executive Officer, Cambodia Airports, a subsidiary of VINCI Airports holding the concession of the country's network of international airports. He was also in charge of VINCI Airports development activities in South East Asia.
In 2012, Emmanuel was appointed ACI Asia Pacific Board member, then in 2014 joined ACI AsiaPacific excom as Treasurer and ACI world board.
In December 2015, Emmanuel MENANTEAU was appointed Co-CEO of Kansai Airports holdingthe concession of Kansai International Airport and Osaka International Airport.
Emmanuel MENANTEAU is a graduate of the Paris based School of International Relations and Commerce. He is also a French Trade Advisor in Japan and knight of the French Merit Order.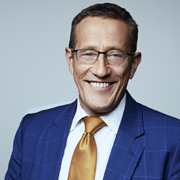 Richard Quest
CNN, International Business Correspondent
Richard Quest is CNN's foremost international business correspondent and anchor of Quest Means Business, the definitive word on how we earn and spend our money. Based in New York, he is one of the most instantly recognizable members of the CNN team.
He also presents Quest Express, a new business show broadcast weekdays at 12pm ET / 5pm BST from the floor of the New York Stock Exchange. Quest Express offers a quick-fire briefing on the latest market movements and business stories, building a bridge between the close of the European trading day, the opening of the markets in New York, and the start of the business day in Silicon Valley.
Additionally, Quest serves as CNNMoney's editor-at-large and files a global daily newsletter - 'CNNMoney Presents: Quest Means Business' - timed to the open of the Asia markets.
Quest Means Business, which airs weekdays at 4pm ET / 9pm BST on CNN International, destroys the myth that business is boring, bridging the gap between hard economics and entertaining television. CEOs and global finance ministers make a point of appearing on QMB.
In addition, Quest is the established airline and aviation correspondent at CNN.
He also presents the monthly CNN Business Traveller show, the definitive authority on making the most of doing business on the road - moving from A to B on company time.
The United Nations World Tourism Organization (UNWTO) awarded Quest the 2013 UNWTO Award for Lifetime Achievement in recognition of his work as a business journalist reporting on the tourism industry.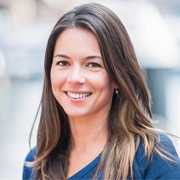 Alison Roberts
Airlines for Australia and New Zealand, Chief Executive Officer
Dr Alison Roberts is the inaugural Chief Executive Officer of Airlines for Australia and New Zealand (A4ANZ). The organisation was formed to provide a single voice on behalf of Australian and New Zealand airlines, advocating on key public policy issues such as airport operations and efficient access to infrastructure in the region.
Alison has a PhD in change management, is an experienced board director, and has served on multiple Ministerial Advisory Committees. Prior to her move into the aviation industry, Alison was Executive Director of Policy, Advocacy & Innovation at the peak national professional pharmacy organisation. In her time in the health sector, Alison played a key role in primary care reform and innovation; building strong relationships with Government and other stakeholders to develop and execute strategies for achieving effective implementation of consumer-focused policy.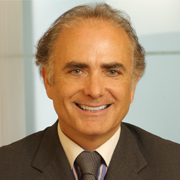 Calin Rovinescu
Air Canada, President and Chief Executive Officer
Calin Rovinescu has served as President and Chief Executive Officer of Air Canada since April 1, 2009. Mr. Rovinescu was the Executive Vice President, Corporate Development & Strategy of Air Canada from 2000 to 2004, and also held the position of Chief Restructuring Officer during the airline's 2003-2004 restructuring. From 2004 to 2009, Mr. Rovinescu was a Co-founder and Principal of Genuity Capital Markets, an independent investment bank. Prior to 2000, he was the Managing Partner of the law firm Stikeman Elliott in Montréal, where he practiced corporate law for over 20 years and was a member of the firm's Partnership Board and Executive Committee.
Mr. Rovinescu was Chair of the Star Alliance Chief Executive Board from 2012 to 2016 and Chair of the International Air Transport Association in 2014-2015. He is also a Member of the Board of Directors of BCE Inc. and Bell Canada, and of the Business Council of Canada.
Mr. Rovinescu holds Bachelor of law degrees from the Université de Montréal and the University of Ottawa, and has been awarded six Honorary Doctorates from universities in Canada, Europe and the United States. Mr. Rovinescu was named the 14th Chancellor of the University of Ottawa in November 2015. In 2016, Mr. Rovinescu was recognized as Canada's Outstanding CEO of the Year.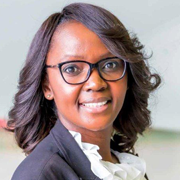 Mandi Samson
Air Namibia, Acting Managing Director
Advocate Mandi E.P. Samson has served as Acting Managing-Director of Air Namibia since 12th August 2015. Adv. Samson holds a B. Juris Degree (University of Namibia), LLB (Hons) Deans Merit List (University of Cape Town), Master of Law in International Air & Space Law (LLM) Cum Laude (Leiden University), Master of Business Administration (MBA) (COU) and is completing a Doctorate in Philosophy (PhD) with Leiden University. Advocate Samson previously served in the Office of Attorney-General of Namibia, and later was employed as General Manager: Corporate and Legal Services at Namibia Airports Company (NAC).
Adv. Samson has served as the Chairman of the Board of Trustees of the Government Institutions Pensions Fund (GIPF); a Commissioner of the Law Reform and Development Commission (LRDC); Member of the Cabinet appointed Task Team on the De Beers Sales Agreement; Chairman of the Board of State-owned Epangelo Mining Company (Pty) and its subsidiaries. She continues to serve as a Commissioner of the Minerals Ancillary Rights Commission (MARC).
In the area of aviation, Adv. Samson assisted the Southern African Development Community (SADC) in developing and drafting the "Common Regulations of Competition of Air Transport Services within the Common Market for Eastern and Southern Africa (COMESA), the East African Community (EAC) and the Southern African Development Community (SADC)." She also assisted SADC with the drawing up of the "Guidelines, Provisions and Procedures for the Implementation of Air Transport Competition within COMESA, EAC, and SADC." Adv. Samson was further also the Consultant to the African Union (AU) tasked with drafting the "Regulations of Competition for Air Transport in Africa and Arbitration Procedures".
Adv. Samson is currently the Chairperson of the Airlines Association of Southern Africa (AASA) as well as a member of the 2018 Nominating Committee of the IATA Board of Governors.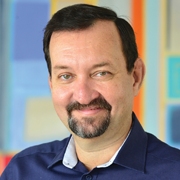 David Savy
Council of the IATA Aviation Training Fund, Member
One of the longest serving Chief Executive of an airline during his 14 year tenure at Air Seychelles (1997 up to 2011) after which he joined the private sector. He brings invaluable experience to the airline industry and civil society.
David chairs the Seychelles Civil Aviation Authority, Skychef/Servair as well as the Seychelles Institute of Early Childhood Development. He also serves on the investment board of a UAE based Real Estate Investment Trust and is a committee member of IATA Training Fund Council for the past six years.
More recently he was appointed Chairman of Veling Ltd, active in aircraft leasing, sales of commercial airliners and executive jets, aircraft asset management and structured finance.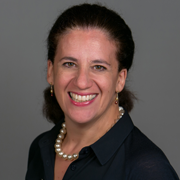 Mylene Scholnick
International Aviation Women's Association (IAWA), Past President and Board Member
Mylène Scholnick offers more than 25 years of aviation experience in commercial and business aviation with expertise in management, international business development, aircraft financing, strategy, marketing, and sales. Mylène has worked at Paribas, Metrojet, NetJets, and SkyWorks Capital and has been involved in complex projects, advisory mandates, and aircraft transactions. Mylène's network spans across the globe and includes lessors, investors, financiers, OEMs, airlines, operators, airports, insurance, law, banks, private equity firms, and hedge funds. Mylène's expertise includes aircraft financing debt syndication and sale leasebacks, aircraft remarketing, and strategic advisory. She has been involved for the past 11 years in advisory services to airlines, operators, investors, and OEMs in strategic marketing and sales, market analysis, new market entry, growth strategy, aircraft sourcing, international business development, and feasibility studies.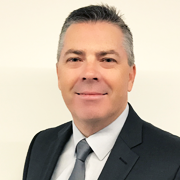 Mark Shield
Virgin Australia Airlines, Group Head of Security
Mark was appointed as the Group Head of Security with the Virgin Australia Group of Airlines in September 2014.
Mark has over 30 years of experience in law enforcement, general aviation and high capacity RPT and has held Australian Federal Government aviation security and compliance management roles.
His experience includes:
Manager Group Security and Dangerous Goods – Virgin Australia Airlines
Aviation Compliance Manager – Australian Government Office of Transport Security
Aviation and Maritime Security Inspector – Australian Government Office of Transport Security
Ground Operations – Qantas Airways Ltd
Qualified Commercial Pilot
Operations Manager and Flying Instructor General Aviation Flying School
Queensland Police Service – operational Policing and Bureau of Criminal Intelligence
Mark has formal aviation security qualifications and is a qualified ICAO Aviation Security Professional Manager and also holds IATA IOSA auditor qualifications.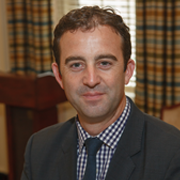 Steven Smith
Airlink, President and CEO
Steven J. Smith is President and CEO of AIRLINK, a disaster response nonprofit that connects airlines and NGOs to provide transportation and logistics support to address humanitarian crises.
Under Steve's leadership, Airlink's revenue and impact has grown almost tenfold through delivering hundreds of thousands of pounds of relief cargo as well as deploying thousands of responders, including medical professionals, search and rescue teams, and other key humanitarian actors from across the globe. In both 2014 & 2015, Airlink was recognized by the Clinton Global Initiative (CGI) for its efforts to combat Ebola through constructing an Air Bridge to West Africa. This work has since been referenced multiple times by President Clinton as one of the top three successes of CGI and the Clinton Foundation.
Prior to joining Airlink, Steve held a number of international leadership positions across a number of sectors – aviation, nonprofit, public relations, and information technology. Steve is also an accomplished golfer, winning a number of junior tournaments in the past, representing the University of North Carolina at Wilmington and won Freshman of the Year in the South Atlantic Conference while at University of Mars Hill, North Carolina.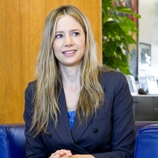 Mira Sorvino
UNODC Goodwill Ambassador and Actress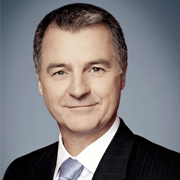 Andrew Stevens
CNN, Specialist Business Correspondent
Andrew Stevens is an award-winning journalist who joined CNN in 1999 as a specialist business correspondent.
He has interviewed many of the world's political and business leaders and has reported on Asia-Pacific for more than two decades.
Stevens, who is originally from Australia, is a former print journalist who relocated from London to Hong Kong in 1993 in the lead-up to the territory's handover to China in 1997.
He has covered elections across many countries and reported on many of the most significant events across the region in the last 20 years.
In 2014 he was part of the CNN team covering Hong Kong's Umbrella Revolution pro-democracy movement and the mysterious disappearance of flight MH370. In 2013, he was the only western journalist on the ground in the Philippines when devastating Typhoon Haiyan struck. CNN's coverage of Haiyan won Best International News story at the prestigious Royal Television Society awards in London.
Formerly, as anchor of CNN's 'BizAsia' program, Stevens won the Asian Television Award for 'Best Business Programming'.
Prior to joining CNN Stevens was a senior correspondent for CNBC Asia and financial editor of The South China Morning Post in Hong Kong. He spent six years in London as the economics editor for the Press Association and began his career in his native Australia where he was a correspondent for the Australian Financial Review.