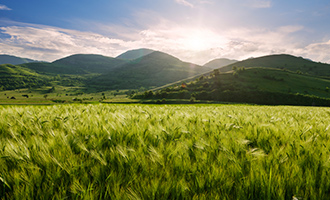 Air transport connects the world, bringing people and goods together. But the benefits of aviation also have an environmental downside. Emissions, noise, industrial processes, and waste must be managed by the industry, reduced, and where possible eliminated. In addition, aviation has a role to play in tackling the global issue of wildlife trafficking. IATA and its members have policies and programs in place to address all these issues and many more.
For more information on specific IATA environmental programs, visit the improving environmental performance section of our website.
Focus on developing smart policies
IATA's goal is to ensure proportionate and coherent environmental policies are implemented by governments around the world to support the sector's sustainability and allow environmental improvements to be achieved in a cost-effective manner.
Main policy areas
Our policy action
Supporting the development of environmental standards and recommended practices in ICAO
Working with airlines and other stakeholders to identify policies to mitigate the sector's impact
Providing input to regulatory processes and international negotiations
Informing policy-makers and stakeholders about environmental solutions
IATA' Sustainability and Environment Advisory Council (SEAC) advises IATA on sustainability and environmental policies and strategy.
IATA has several programs to assist airlines in improving their environmental performance and is working on several initiatives on Cargo Sustainability. Additionally, IATA offers training courses on aviation and the environment.