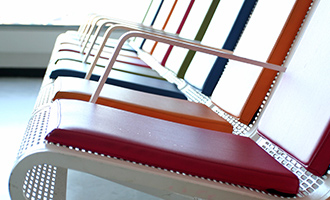 ​For IATA, it is essential that airport planning and infrastructure development encompasses safe, functional, capacity balanced and user-friendly airports. Working closely with airlines, airport authorities, regulators and design consultants, IATA seeks to ensure that airport development strategies result in affordable, flexible facilities that support airline operational and customer experience requirements now and in the future.
Airport development policies
Key to airport efficiency: the master plan
The airport master plan ensures that all airside, landside and airport support facilities can improve and/or expand their operations in a coordinated manner that benefits all parties.
Master plans should be based on common airline and airport business development strategies. Once the master plan is determined, the facility development programs can be organized in phases, allowing modular, incremental growth in accordance with traffic forecasts and the business strategies of the airline community, the airport and other key stakeholder groups.
The major elements of an initial development scheme are usually contained in a 10-year rolling capital expenditure (CAPEX) program. IATA helps to validate the strategy and resulting development plan in consultation with the involved parties. This exercise is essential in determining the affordability of the plan in terms of costs, benefits and the overall impact on airport charges.
Airport Consultative Committees
The Airport Consultative Committees (ACC) facilitate constructive engagement between key business partners and stakeholders on airport infrastructure expansion projects, as well as new airport developments and airport infrastructure expansion projects. ACCs are chaired by IATA on behalf of the airline community and attended by airport authorities and airline groups - including airline/airport planning experts, Boards of Airline Representatives (BAR), local Airline Operators Committees (AOC) and IATA.