Need Help?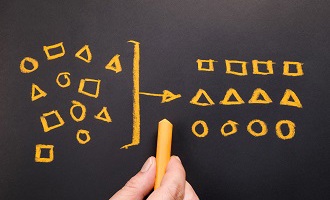 ​The annual Passenger Services Conference Resolutions Manual contains all the Resolutions and Recommended Practices (RP) that IATA publishes for baggage handling, processes and baggage prorates.
Resolutions are mandatory practices for IATA Member Airlines, while RPs are created as a form of best practice, and can be implemented at the discretion of the airlines. Their common purpose is to steer the industry and establish standard rules for the functioning of IATA mechanisms, while promoting the collaboration between the airlines in enriching the airline industry.
Need Help?
The baggage related Resolutions and RPs are listed below:
Resolutions
Resolution 709 - Baggage Transfer Message (BTM)
Resolution 739 - Baggage Security Control
Resolution 740 - Form of Interline Baggage Tag
Resolution 741 - Passenger Name and Address Label
Resolution 743 - Found and Unclaimed Checked Baggage
Resolution 743a - Forwarding Mishandled Baggage
Resolution 743b - Baggage Identification Chart
Resolution 743c - On-hand Baggage Summary Tag
Resolution 744 - Local Baggage Committees
Resolution 745 - Dangerous Goods in Passengers' Baggage
Resolution 745a - Acceptance of Firearms and Other Weapons and Small Caliber Ammunition
Resolution 745b - Acceptance of Power Driven Wheelchairs or Other Battery Powered Mobility Aids as Checked Baggage
Resolution 746 - Pooling of Baggage
Resolution 751 - Use of the 10 Digit License Plate
Resolution 752 - Electronic Baggage Claim Receipt
Resolution 753 - Baggage Tracking
Resolution 754 - Profiles of interline baggage claims and proof of fault for baggage prorates
Resolution 763 - Location Identifiers
Resolution 765 - Interline Connecting Time Intervals - Passenger and Checked Baggage
Resolution 769 - Baggage Tag Issuer Codes (BTIC)
Resolution 780 - Form of Interline Traffic Agreement - Passenger
Recommended Practices
RP 1690b - Baggage Reference Manual
RP 1701f - Self Service Baggage Check-in
RP 1706 - Functional Specification for Standard Departure Control System
RP 1739 - Passenger/Baggage Reconciliation Procedures
RP 1740a - Baggage Tag Media Quality Guidelines
RP 1740b - Licence Plate Fallback Sortation Tag
RP 1740c - Radio Frequency Identification (RFID) Specifications for Interline Baggage
RP 1740d - Read and Sortation Rate in Baggage Handling Systems
RP 1740e - Baggage Taken In Error–Notice to Passengers
RP 1741 - Passenger and Baggage Conformance Services
RP 1743a - Tracing Procedures for Missing Checked Baggage
RP 1743b - Tracing Unchecked Baggage and Handling Damage to checked and Unchecked Baggage
RP 1743c - Exchange of Information on Interline Baggage Tagging Errors
RP 1743d - Baggage Theft, Pilferage and Fraudulent Claim and Prevention
RP 1743e - Baggage Irregularity Report
RP 1744 - Airport Operating Rules–Recommended Practice and Procedures
RP 1745 - Baggage Information Messages
RP 1746 - Baggage System Interface (BSI)
RP 1748 - Baggage Construction Standards
RP 1749 - Carriage of Carry-on Baggage
RP 1750 - Handling of Security Removed Items
RP 1751 - Interline Baggage Claim
RP 1752 - Numeric Location Codes
RP 1752a - Reliability and Integrity of Baggage Messaging
RP 1754 - Electronic Baggage Tag
RP 1755 - Baggage Logistics and Conformance Event Services
RP 1756 - Lost and Found Property Items Categories
RP 1780 - Profiles of Interline Baggage Claims
RP 1788 - Ticketing and Baggage Regulations for Free and Reduced Transportation
RP 1800 - Automated Baggage Handling based on the IATA License Plate Concept
This documentation is available in the Passenger Services Conference Resolutions Manual .