Need Help?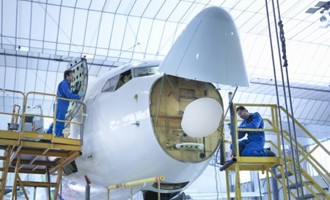 IATA's Technical Operations Working Group (TOWG) tackles all matters relating to optimizing engineering and maintenance measures to improve safety, reliability, costs and efficiency.
Need Help?
Structural Health Monitoring (SHM)
Learn more about Structural Health Monitoring and find out how Delta TechOps works with industry stakeholders to use technology and innovate in aircraft maintenance.
Cooperative Approach to Solve Challenges in OEM Engineering Data Access for Aircraft Modification
Key topics of discussion included:
Opportunities to work closely with OEMs
STC development
Download the presentation (pdf)
Technical Operations Webinar Series: Preparing for Return to Service
Regulatory issues
Continuing airworthiness
Maintenance-related issues for parked and stored aircraft
How to bring these aircraft back to service
Transporting cargo in the passenger cabin
Episode 1: Watch the recording - Download the presentation (pdf)
Episode 2: Watch the recording - Download the presentation (pdf)
The Technical Operations Working Group (TOWG) develops policies, standards and recommendations. TOWG is involved in all aspects of aircraft engineering & maintenance:
Airframe and component reliability
Airworthiness and regulatory issues
E&M requirements for the standardization of applicable new technology developments
Relevant human factors aspects and training
TOWG composition and meetings
Participation as a voting member to the TOWG is restricted to IATA member airlines only. The number of voting members is limited to 15. Additional representatives from IATA member airlines, non-IATA member airlines, Strategic Partners and industry stakeholders can attend and participate in the meetings as observers. Meetings are normally held twice a year.