Greater internal alignment and facilitated decision-making, combined with business growth and a position of authority in the industry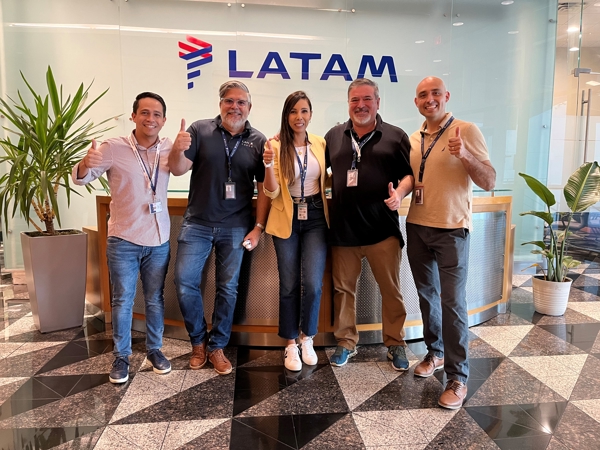 With the CEIV Pharma certification, we've seen impacts both internally and with customers. Firstly, it has proven a very powerful vehicle to show customers that we meet the standards they expect, and it has opened doors for us with companies that we would not have had access to otherwise. In fact, we have tripled our pharmaceutical business volume since we became certified. This certification also set the base and prepared us for the challenge of transporting the high volumes of COVID-19 vaccine to South America, where to date we have transported more than 575 million doses successfully.
Internally, we have become more exacting and stringent than what we were before. This has happened at every level, largely because our understanding has improved. And this has also been very useful when it comes to decision-making; the need to comply with requirements is known to all those involved in the decision, which then becomes streamlined. The business case is clear, and the decision to invest, for example in updates to cooling equipment, is much quicker.
Although we already had greater control over our process for lithium battery handling, the CEIV Li-batt certification has also given us more alignment internally about what we need to do. It enables us to incorporate changes faster, because our decisions are based on the benchmarks that are built into the certification. Finally, we can make decisions faster, such as on which improvements need to be made and which are superfluous.
Being certified also enables us to speak with greater authority in our conversations with other industry stakeholders, encouraging more action. When we say this is what we have learned, this is what needs to be done, we are no longer being perceived as overzealous, but as having the right approach to address these risks. This is important because we need a strong supply chain. Risk mitigation measures will not work if even one link is weak, allowing regulations to be contravened.
Certification enables the weakest links to start disappearing, because it exposes stakeholders to best practices, and therefore allows the industry as a whole to have better standards. And having a global, industry-wide organization like IATA overseeing these standards makes it faster for companies to adopt.
With the IEnvA certification, we were able to develop metrics specific to our operations that will allow us to track, monitor, and improve our performance, as well as quantify savings we can make, which can help improve profitability. While it is too soon to evaluate the operational or strategic impact of the certification, we can see that it helps coordinate our efforts, and demonstrates a verifiable commitment to improving our environmental performance.