Repatriation of human remains is the process of shipping human remains from where the death occurred to their final resting place as requested by the next-of-kin. The process can seem complex due to the involvement of various stakeholders who ensure a seamless transition and complies with any international and national regulations.
IATA just released the 2023 Special Cargo Trend Report. This report features all of the latest trends affecting sustainability, digital transformation, perishable product waste and much more.
Download your copy of the 2023 Trends - Special Cargo Transported by Air
The Role of Funeral Homes
Funeral homes play a significant role in the transportation of human remains as they navigate the process of being both the Shipper and Consignee for the deceased. The initial funeral home is responsible for ensuring the appropriate shipping guidelines are met, and the second funeral home receives the deceased for the family.
While funeral homes are especially fit for handling human remains and comforting mourning family members, navigating international and national regulations regarding the transportation of human remains can sometimes prove tricky. This is why IATA has developed the Compassionate Transportation Manual (CTM) with step-by-step instructions on safely transporting human remains from door to door, making it as easy as possible for funeral directors. To facilitate this process, we have included a detailed appendix of State & Operator requirements and made the CTM checklist available in PDF and Excel format to accommodate amendments for specific internal processes.
Booking and Planning Shipments
The first order of business when transporting human remains is making booking arrangements and planning the shipment. You must first secure a booking to correctly determine if the remains will be accepted by the shipper, freight forwarding company, or airline. This can be done electronically, by email, fax, or by phone.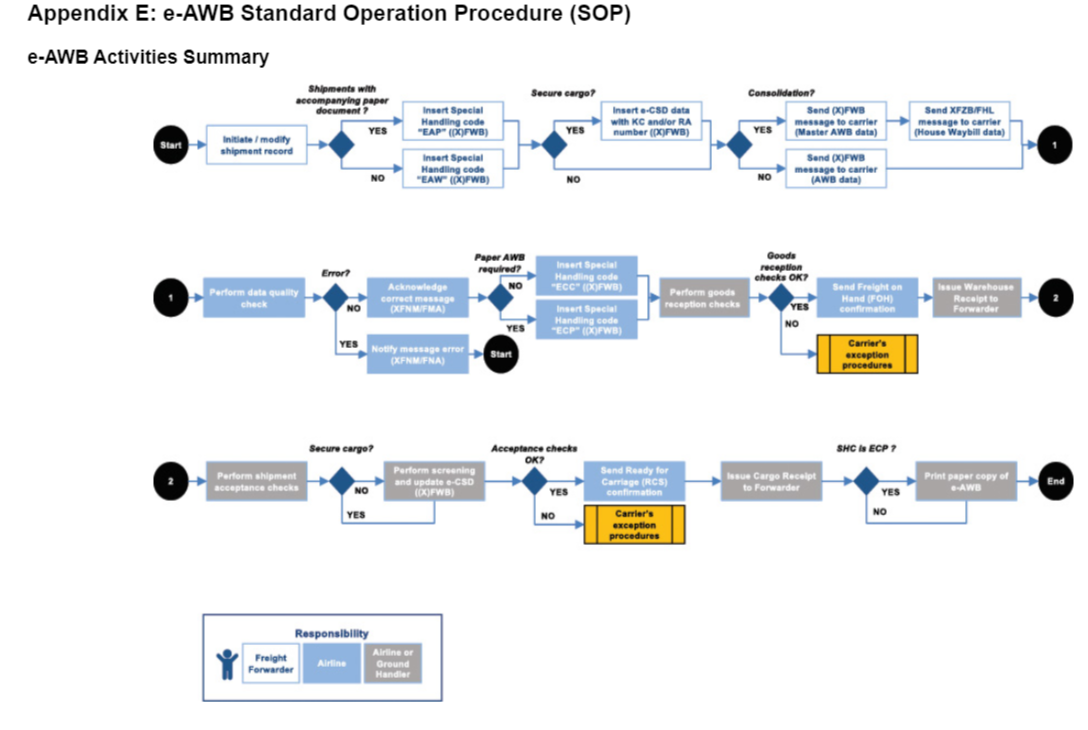 Planning your shipment ensures that transferring the remains from one stakeholder to the next is a smooth transition and that all regulations are being met to avoid complications along the way. This includes ensuring the proper packaging is used, labeling is correctly placed, and all documentation is in order.
1. Packaging
Having the proper packaging for transporting human remains is a crucial step in the shipping process. Whether choosing urns for cremated remains, containers (coffins/caskets), or newer sustainable options, they must meet the most current guidelines.

2. Urns
When shipping cremated remains, an urn will be needed for safe transport. Funeral homes ensure the remains are secure within the urn and safe for air travel. When flying with cremated remains, a passenger should verify the rules with the funeral home or with the individual airline before their flight.
Some families will want to know if shipping human ashes with a shipping service is an option; however, upon death, trusting funeral homes to deliver the remains from one location to the other safely and without incident is usually the best option.
3. Caskets and Coffins
Choosing a suitable casket or coffin can be daunting for a family when a loved one passes. Doing it from afar may prove even more difficult, especially when there are other things to consider, such as shipping costs.
Shipping human remains in a heavy, ornate casket can be costly; there are now numerous lightweight and sustainable options available on the market that provide lightweight, biodegradable options for shipping a casket or coffin by air.
4. Sustainable Options
Today, many people are choosing sustainable options. For instance, a biodegradable box from recyclable chipboard has been developed. It is lightweight, and if dropped, it causes little to no damage. Biodegradable box covers also exist, with more and more companies providing sustainable options for families to choose from.
Labeling
Each shipment must have the appropriate labels attached and clearly visible. All other labeling instructions must be followed according to the Compassionate Transportation Manual (CTM).
Documentation
Proper documentation relevant to each party in the supply chain, is needed when transporting human remains. This includes accurately filling out an Air Waybill and ensuring the necessary supporting documentation is provided. It is recommended all parties share this information electronically where possible. An electronic version allows data to be easily transferred between all parties without the risk of original documents, such as passports, being mislaid.
Why Do Standards and Regulations Matter?
Standards and regulations are structured to ensure the safety of cargo, personnel, and aircraft. It is also in place to maintain efficiency and ease. IATA has established best practices regarding the processes and procedures surrounding compassionate transportation to help supply chain partners, funeral home directors, freight forwarders, and airlines in the safe and timely handling of human remains. This helps bring a sense of peace to the family in mourning.
Who Determines the Standards and Regulations for Shipping Human Remains by Air?
The Compassionate Transportation Manual (CTM) was created with the input of several individuals, organizations, manufacturers, and IATA member airlines. IATA worked alongside FIAT-IFTA (The World Organization of Funeral Operatives), FSAC/ASFC (Funeral Services Association of Canada), MacKinnon and Bowes Ltd., Hygeco, TACT, and Albin International to deliver the most comprehensive and up-to-date guide for compassionate transportation.
3 Ways the CTM Will Help Your Business
The IATA CTM was produced to help make your job easier. It keeps you from wasting time on the internet searching for the information needed and hoping that when you find it, it is both correct and up-to-date. IATA is a trusted resource for providing the most current information all in one place.
1. Checklist
IATA provides a simple and easy-to-use checklist that takes you through the process of shipping human remains. This takes the guesswork out of the process and ensures that you are meeting all the requirements each and every time you need the service while doing it with grace, allowing for greater comfort to the next of kin.
2. Minimal Loss
Family members often worry about losing important documents and the remains themselves. Learning how to process the shipment properly minimizes damages and loss, helping to keep the situation as peaceful and unproblematic as possible for the grieving.
3. Expertise
The Compassionate Transportation Manual (CTM) is an educational tool that will help you better understand the process of shipping human remains on a national and international level. Such knowledge will ensure that families can rely on your services in their time of need.
International guidelines can be challenging to navigate without assistance, so having this information provided by a trusted resource for families in need and supply chain service providers is greatly beneficial.
What 3 Key Factors Will the CTM Help You With
The CTM is a great asset that can assist you in the entire process of transporting human remains. There are three key areas where IATA's manual can be of great assistance.
1. TACT & Country Rules
As there is no universal international standard for processing and documentation requirements for the repatriation of human remains to simplify the process, the Compassionate Transportation Manual provides access to The Air Cargo Tariff and Rules (TACT) and Country Rules to make the complicated process of abiding by the different country rules easier. In the manual, you will find TACT Country Rules in Appendix A and TACT Online Rules in Appendix C.
2. Carrier Operations
In some instances, you will need to work alongside airlines as well as funeral homes, as some Carriers have their own Compassionate Departments. These Carriers are detailed in Appendix B with links to their websites and email addresses when a dedicated email address is available.
3. Step-by-Step Checklist
Transportation of human remains is often complex due to the number of supply chain parties involved and the differences in international requirements. To ensure each step is followed correctly, the CTM has simplified the process by including the Compassionate Transportation Checklist in Appendix P. This consists of the requirements from various departments and will pinpoint where in the process there may be an issue that needs to be further addressed. The checklist is available in PDF or XLS format to adapt to each business requirement.
Where to Get More Information
You can find all information regarding the repatriation of human remains in the 3rd edition of IATA's Compassionate Transportation Manual (CTM). IATA has been a trusted resource for airline safety and training manuals for nearly 80 years. It provides the most current information to ensure its stakeholders are adequately informed of current guidelines and best practices.