IMPORTANT DELIVERY INFORMATION
Agents who have ordered and paid for a printed ID Card, please be advised that due to the COVID-19 outbreak including other restrictive measures imposed by local governments, delivery times may be longer than usually anticipated. Delivery service is not available for agents outside of Canada and the US starting Nov 15, 2020. The digital ID Card is accessible to all cardholders on the AgentExperience app.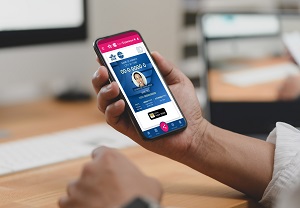 Don't miss your chance to renew!
As the industry restart is underway with the vaccine rollout around the world, your travel professional status will help to build customer confidence in these difficult times. Renewing your ID Card is critical to maintaining the status within the industry. Early renewal prevents delay in delivery, termination of your industry identification, and interruption to AgentExperience as well as supplier travel agent programs.
We want you to be ready as the travel industry relaunches. IATA and industry suppliers have developed exclusive benefits to support IATA agents in their recovery.
Gain access to the new Timatic COVID-19 Travel Update feature on the AgentExperience that allows you easily obtain the latest travel regulations in each travel offer destination
Save up to 30% at over 100,000 hotels worldwide
Learn a new skill from IATA Training with up to 50% savings exclusively for IATA agents
For US residents, enjoy up to 10% off select gift cards and up to 50% savings on merchandise
Limited time offer: Use promo code
RR0715

to get 15% OFF* the ID Card annual fee. Renew today on the app or website.
*) Terms & Conditions: Valid for renewal or new cards. Valid until Aug 31, 2021. Not applicable for IATA Training courses or express delivery option for US & CA agents. Restrictions are subject to change. Promotion may be withdrawn or changed without notice.