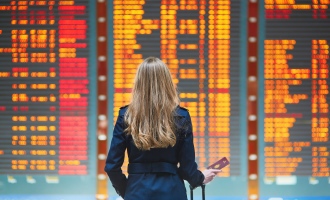 ​As technology drives changes in the airline industry, revenue management must keep pace with the advances in distribution, real time and customer-centric pricing, product unbundling, the proliferation of ancillary products, and the inter-airline cooperation necessary for joint ventures and code shares.
Pricing and revenue management must be responsive to market conditions and the competitive environment while aligning with commercial strategy, network objectives, distribution channel mix, market communications and customer service functions. IATA Consulting are your partners in implementing the essential systems and processes for pricing and revenue management success.
​How can IATA Consulting help?
IATA Consulting understands both the science of revenue management and the practical day-to-day processes and decision making strategies appropriate for all business models and levels of network complexity. We draw upon the unique experience of our experts to provide the insight carriers need to respond to today's changing fare models and evolving inventory control strategies.
Our experts can assist airlines in the following areas:
Capacity Building
Provision of practical improvement initiatives with respect to a carrier's inventory allocation strategy, organizational structure, staff training, system configuration, seasonal and event planning, and performance measurement.
Fare Structure Optimization
In-depth assessment of pricing processes and decision making, fare structures and fare strategy and the tools available to monitor and respond to market conditions.
Needs Analysis and System Selection
Evaluation of the system and process requirements for successful revenue management considering the carriers unique business and operational strategy and environment. Assistance and advice in the selection and implementation of appropriate pricing or revenue management system.
Origin – Destination Revenue Management Integration
Definition and implementation of the necessary business processes, policies, systems, and performance metrics essential for the long term success of O&D revenue management.
Interline Assessments
Development of the interline strategy and assessment of the existing agreements, prorates, and code shares in order to optimize revenues and to ensure pricing and revenue management are fully leveraging the opportunities of current commercial partnerships.
More Information
For more information on this or any of our other Consulting services, please use our contact form​.
​​​​​​​​​​​​​​​​​​​​​​​​​​​​​​​​​​​​​​​​​​​​​​​​​​​​​​​​​​​​​​​​​​​​​​​​​​​​​​​​​​​​​​​​​​​​​​​​​​​​​​​​​​​​​​​​​​​​​​​​​​​​​​​​​​​​​​​​​​​​​​​​​​​​​​​​​​​​​​​​​​​​​​​​​​​​​​​​​​​​​​​​​​​​​​​​​​​​​​​​​​​​​​​​​​​​​​​​​​​​​​​​​​​​​​​Opt in​ for more information on IATA services you're interested in.​​