Need Help?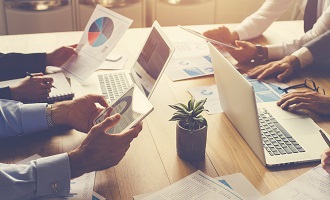 Over $140 billion worldwide are invested into personnel development programs, however only 37% of companies believe their programs are effective.
​Are your people, processes, systems and training solutions contributing to your organization's health?
IATA can support you align your learning functions with your strategic goals, make the best use of human and material resources and achieve higher ROI. We've been doing this for more than 70 years. With our team of experts you'll get clear answers to the following questions:
Does your learning function identify and prioritize needs in alignment with your business strategic objectives?
Does it make good use of allocated human and material resources?
Does it contribute to the attainment of superior results (impacts and ROI)?
Need Help?
Is your organization fit?
Knowledge management is an increasingly strategic issue in a knowledge economy where competitiveness depends on an organization's ability to activate a "fit" knowledge ecosystem.
An organization's knowledge ecosystem is deemed fit when its people/culture, processes/systems, technological infrastructure and training solutions/products are aligned and articulated in a way that promotes efficient and effective employee onboarding, development and continuous learning.
6 steps to organizational efficiency
IATA's approach to review your organization performance review is set up in 6 steps.
Step 1: Planning

Together with key stakeholders, IATA will clarify needs and expectations, adapt tools and communicate with employees to begin managing change.
Step 2: Diagnostic
Whether in terms of employee mobilization, business knowledge, learninig and development or internal communication, through investigations we can get the pulse of your organization, compile the results and prepare a detailed diagnostic report.
Step 3: Recommendations
Based on a feasibility and priority analysis IATA will recommend appropriate and customized learninig and development solutions, identify an implementation scheme and associated KPIs, outline the supporting deliverables and define a roadmap to support a change management strategy.
Step 4: Development
We habilitate, empower and involve internal stakeholders in the design of effective learninig and development solutions based on industry best practices and the latest technology. We develop, and validate, the proposed solutions.
Step 5: Implementation
We ready the employees, teams and systems. We pilot the projects, gather your feedback, fine tune and launch the proposed activities.
Step 6: Monitor
We support your people and review your processes as well as your systems to evaluate the impact of the implemented solutions. We measure employee engagement and help your team stick with the program and take charge for continuous improvements.
Key benefits to improve your performance
Access to world-class expertise in consulting and learning and development.
A positioning of your organization in the high-impact learning organization maturity model.
Strategic insights, techniques and tools to improve planning and deployment of learning and development projects.
Expert advice to foster more engagement, mobilization and performance from your human resources.
Practical solutions to improve conformity and impact of learning activities at a lower cost.
Previous clients




More Information
Complete this form to view the full Organizational Performance Review brochure.
For more information on this or any of our other Consulting services, please complete and submit our contact form here​. ​​​​​​​​​​​​​​​​​​​​​​​​​​​​​​​​​​​​​​​​​​​​​​​​​​​​​​​​​​​​​​​​​​​​​​​​​​​​​​​​​​​​​​​​​​​​​​​​​​​​​​​​​​​​​​​​​​​​​​​​​​​​​​​​​​​​​​​​​​​​​​​​​​​​​​​​​​​​​​​​​​​​​​​​​​​​​​​​​​​​​​​​​​​​​​​​​​​​​​​​​​​​​​​​​​​​​​​​​​​​​​​​​​​​​​​
Opt in​ for more information on IATA services you're interested in.​​