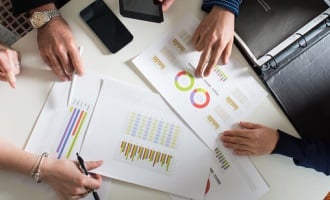 Airlines are faced with constantly changing market conditions, intense competition, evolving business models and advances in technology. Responding to these challenges and opportunities requires foresight and initiative.
IATA Consulting understands that strategic planning is not a separate, isolated exercise. It requires a detailed, multi-functional approach that takes into account commercial, operational, and financial considerations and their cost and revenue implications.
​How can IATA Consulting help?
IATA Consulting can combine an in-depth understanding of market dynamics with access to sophisticated decision planning tools to define optimum decision criteria and yield key strategic insights. With our help, you will be able to create and implement a clearly communicated, winning strategy.
We can meet a wide range of your strategic and tactical business planning and deliver results that increase revenues, reduce costs and improve operational efficiency. The scope of our expertise includes:
Airline Performance Reviews
Airline Business Plans
Business Alignment and Implementation
Network and Fleet Planning
Revenue Management Capacity Building
Distribution Strategy
New Distribution Capability
Business Intelligence Benefits Realization
Operational Efficiency and Cost Reduction Programs
Maintenance and Engineering Optimization
​​​​
More Information
For more information on this or any of our other Consulting services, please complete and submit our contact form here

​. ​​​​​​​​​​​​​​​​​​​​​​​​​​​​​​​​​​​​​​​​​​​​​​​​​​​​​​​​​​​​​​​​​​​​​​​​​​​​​​​​​​​​​​​​​​​​​​​​​​​​​​​​​​​​​​​​​​​​​​​​​​​​​​​​​​​​​​​​​​​​​​​​​​​​​​​​​​​​​​​​​​​​​​​​​​​​​​​​​​​​​​​​​​​​​​​​​​​​​​​​​​​​​​​​​​​​​​​​​​​​​​​​​​​​​​​

Opt in

​ for more information on IATA services you're interested in.​​