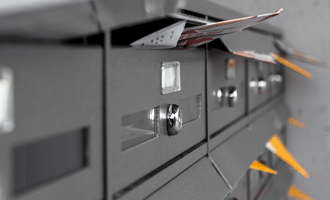 More than 100 years after the first airmail flight, airmail remains an important means of global communications. However, a lack of a standardized tools or platform for the invoicing and settlement of charges between airlines and postal authorities is still largely processed bilaterally and manually, leading to multiple discrepancies, inefficiencies and high costs.
PASS (Postal Accounts Settlement System), developed in partnership with aviation and postal stakeholders, produces standard invoices to postal operators and automates invoicing and payment processes, facilitating airlines' postal billings & settlements and the reconciliation process.
​
Benefits for airlines and postal operators
Connect - One global platform that connects Airlines and Postal Operators
Collaborate - Partner with your Airlines through a central billing repository
Standardize - Simplified process and industry standard format for proper compliance
Settle - Easy access to your data and notifications for timely settlement


Resulting in drastic reduction in errors and costs.
Interested in the potential of PASS for your company?
Download these brochuers and contact us for a system demo or a trial run.
The PASS concept
PASS was developed by the PASS working group (pdf) formed of some 15 key airlines (including Air China, American Airlines, ANA Cargo, Cathay Pacific Airways, Croatia Airlines, Delta, Emirates, Kenya Airways, Lufthansa Cargo, Qantas, Saudia Cargo, Scandinavian Airlines, Singapore Airlines, Swiss Airlines, Turkish Cargo , United Airlines) and key Postal Operators (including China Post, Correos Post Spain, Deutsche Post, Emirates Post, La Poste France, Oman Post, Österreichische Post, Saudi Post, Swiss Post, United States Postal Service), in close collaboration with Universal Postal Union (UPU) and International Post Corporation (IPC).