Need Help?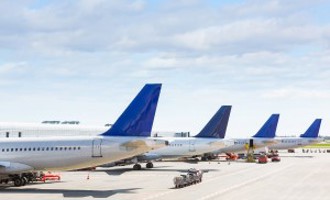 Make confident decisions with the most reliable industry data available
In today's rapidly changing aviation industry, accessing accurate statistical data is essential for making clear, data-backed choices for organizations. For over 60 years, WATS has been the trusted source for the aviation industry, providing the most accurate statistical resource available. Access to this exclusive data gives you the ability to see and analyze industry shifts and trends on both micro and macro levels.
The ultimate source for accurate aviation statistics
World Air Transport Statistics (WATS) is a reliable and comprehensive database of aviation statistics. Updated annually with data from over 250 international airlines, our database covers a wide range of metrics related to industry demand, supply, and performance, as well as detailed airline data, rankings, and aircraft statistics.
Need Help?
What can you do with WATS?
WATS powered by the exceptional capabilities of PowerBI, a user-friendly data analytics tool that allows you to interact with data in a highly effective and efficient way. With WATS you can:
Access high-level, global perspectives on industry trends
Identify and analyze key metrics to gain deeper insights into industry shifts
Benchmark your organization's performance against industry standards
Create customized reports and presentations
And much more
What information is included in WATS?
Industry demand
Derived from exclusive airline information, WATS provides actual passenger and cargo traffic data with multiple breakdowns, for example — region, nationality, airline type, global route, and cabin.
It also provides forecasts using established industry performance metrics such as:
Revenue Passengers (PAX)
Revenue Passenger-Kilometres (RPK)
Passenger Load Factor (PLF)
Cargo Tonne-Kilometres (CTK)
Freight Tonnes (FRT)
Revenue Tonne-Kilometres (RTK)
Cargo Load Factor (CLF)
Weight Load Factor (WLF)
Industry supply information
Get a full picture of the supply of air transport based on operating fleet and scheduled passenger capacity using metrics that include:
Available Seat-Kilometres (ASK)
Available Cargo Tonne-Kilometres (ACTK)
Available Tonne-Kilometres (ATK)
Industry performance information
Gain a clear perspective of financial performance based on metrics such as yields, airline detailed cost, and revenue structure, as well as safety and security performance rates.
Individual airline data
Use detailed airline traffic, fleet, employee, and financial data for further benchmarking, comparisons, and analysis.
Rankings
Access airline, airport, and country rankings based on selected passenger and freight metrics, airline rankings that are based on financial, fleet, and employee data.
Aircraft statistics
Get key metrics on fleet data for the number of aircrafts in service, hours flown, kilometers flown, length of the scheduled route network, and utilization expressed as average hours flown.
ANNUAL
Global

Great for individual consultants, WATS Annual gives you a full statistical overview of the aviation industry from the previous year.

Perfect for organizations who require in-depth longitudinal analysis, WATS Global offers a comprehensive, 11-year overview of the aviation industry from 2010 to 2022.

2022 Statistical Data
WATS 2010-2022
Compare years
Analyse industry trends
Do you need help with your order?