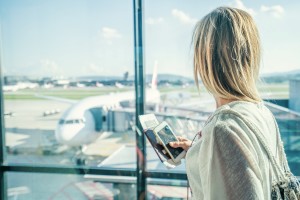 Fuel your organization with powerful passenger insights
IATA Passenger Insights is a reliable source for global statistics on passenger behaviors and industry benchmarks. We survey passengers from around the world on topics covering passenger experience and preferences. Specializing in three areas of passenger insight including passenger satisfaction, frequent flyer satisfaction and behaviors as well as passenger preferences when travelling by air, each survey is designed and analysed by experts in market research.
Global Passenger Survey

The Global Passenger Survey acts as a voice of the passenger for the air industry. This annual survey explores passenger preferences and behaviors of air travelers around the world, helping to guide industry initiatives such as identity management, baggage processing, disruption management or organization of processes for passengers with special needs among other areas.
> Learn more about the Global Passenger Survey
Passenger Insight Solution
Build your Customer Experience strategy with Passenger Insight Solution Fuel your organization with powerful passenger insight to support strategic decision-making and allocate your investments effectively to differentiate from the competition as well as to provide an exceptional customer experience to your passengers.
> Learn more about the Passenger Insight Solution
Frequent Flyer Program Benchmark
The Frequent Flyer Program (FFP) Benchmark survey focuses on the experience of the Frequent Flyer program member. Our FFP Benchmark survey provides the data necessary to understand loyal customers' needs and preferences, how they optimize their miles, and what they value most about frequent flyer programs.