Need Help?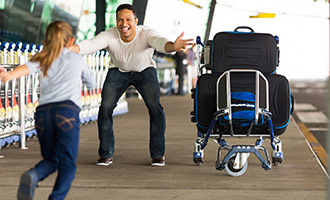 Learn how to improve the passenger travel experience and optimize your operational costs.
Global passenger traffic is expected to double to 8.2 billion by 2037. Over the next two decades, the forecast anticipates a 3.5% compound annual growth rate leading up to the doubling in passenger numbers from today's levels. ​

Need Help?
These figures underline the industry challenges to provide passengers with a seamless, secure and efficient end-to-end journey that is highly personalized. To enable this vision, industry stakeholders will need to embrace a "passenger-centric" mindset and to adapt to market trends and new technology when implementing products and services that meet their passengers' expectation.
Passenger Experience courses
Please click on a course below to find out more about each course.
Facilitation and Passenger Data courses