Welcome to the IATA Regional Training Partner in the Dominican Republic!
The Academia Superior de Ciencias Aeronáuticas (ASCA) is a Regional Training Centre of Excellence (RTCE) certified by ICAO, specialized in aeronautical training programs for personnel of the Region.
The Academia Superior de Ciencias Aeronáuticas (ASCA)
ASCA is located 5 minutes from Las Americas International Airport. The training center is accessible via buses and taxi. ASCA can provide local transportation for students if requested.
ASCA
Dominican Aeronautical Complex Lic. Norge Botello Fernández
Punta Caucedo
Santo Domingo
Dominican Republic

​The Training Center is a modern infrastructure with well-equipped classrooms and an auditorium. In addition, the Training Center has aerodromes simulators, radar surveillance simulators, pseudo-pilot flight simulators, a library, and on-site parking.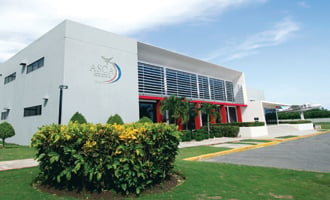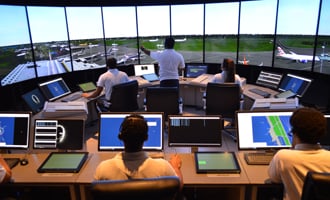 ​​​For more information about ASCA - Academia Superior de Ciencias Aeronáuticas courses or to register, please contact ASCA:

Tel: +809-633-1100 Ext: 2507/2015/6204
E-mail: info@asca.edu.do
​Hotels
There are several good hotels offering affordable rates with comfortable rooms and facilities for our students. The following hotels may offer discounted rates when is booked through us:
Leisure
The Dominican Republic is renowned as an affordable beach destination with a captivating blend of culture, history, stunning natural beauty, warm and hospitable people.
Alcázar de Colón is one of the most popular tourist attractions in Santo Domingo. The building dates from 1510 and is the oldest vice-regal residence in the Americas. It was originally the home of Diego Columbus, the governor of the colony and Christopher Columbus' son. The palace was the center of the Spanish Court for nearly 60 years. It served as the headquarters for the Spanish conquests of Mexico, Puerto Rico, Cuba, Guatemala, Peru, Florida, Colombia and Jamaica.
Catedral Primada de América (Cathedral) is interesting both for its historical importance as the first cathedral in the New World and its architectural beauty. Construction began in 1514 and was completed in 1540. It combines a variety of architectural styles, including Gothic and Plateresque. Be sure to see the beautiful sculpted portals on the eastern (main) facade of the cathedral (around the corner from Parque Colón).
Plaza de España is a wide square that has beautiful views of the Alcázar and the Ozama River. It features a variety of restaurants with large outdoor terraces, as well as interior dining areas. These establishments are open for lunch and dinner.
Jardín Botánico Nacional is one of the top tourist attractions outside of the Colonial Zone, this beautifully maintained botanical garden has over 2 sq. km. of lush vegetation native to the island. The park can be explored on foot or by tourist train. Highlights include the Japanese garden, the flower clock, aquatic plants, orchids, ferns and more.
Visit the official tourism website for more information.
ASCA course schedule