Need Help?
Welcome to the IATA Regional Training Partner in Brussels!
Need Help?
The Aviato Academy is located in the heart of the Brussels Airport freight area, with 4 classrooms on the 6th and 7th floor the "BRUcargo 706" central office building. The presence of airlines, forwarders, customs and other government agencies in the more than 50,000 m² of office space, ensures a continuous and high-quality service to all users at Brucargo.
Aviato Academy (AVIA)
From the airport terminal, take the free bus (the use of buses between bus stops located within the airport perimeter is freel) to reach the training center. The bus station is located on level 0, one floor down from the arrivals hall, and can easily be reached by using the escalators or elevators. All buses leave from platform B and take 11 minutes to reach BRUcargo.
Bus lines to BRUcargo: 272, 616, 651, 652, 659, 660, 681, 682, 683, 686, 820, 821 & 830
Parking: Parking lots are available in front of building 706 on parking 70 (indicated on the map as 'P70')
Aviato Academy (AVIA)
Bedrijvenzone Machelen Cargo
1830 Machelen
Belgium
The Aviato classrooms are located on the 6th & 7th floor of the BRUcargo 706 building.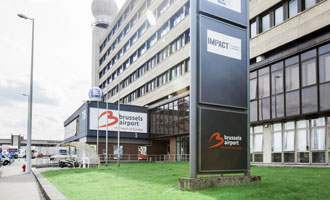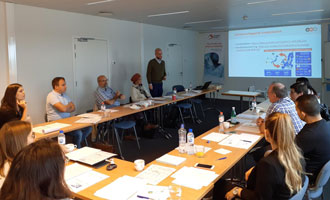 ​For more information about Aviato Academy courses or to register, please contact Aviato Academy:

Or please contact us by:
Hotels
Aviato Academy has preferential hotel rates. Please contact us for more information.
Leisure
Extend your visit to Brussels and explore what the city has to offer. Visit the official tourism website for more information.
Aviato Academy course schedule
VIEW MORE DETAILS
View fewer details
Registration
This class is offered in cooperation with Aviato Academy (AVIA).
Please refer to AVIA for the final price.
Aviato Academy (AVIA)
Brussels Airport, Nationaal 1
Geboux 1C – Satelliet A, Zaventem
Brussels, 1930
Belgium
For more information please contact:

You may also register on the Aviato Academy website:

2 daily LIVE sessions:
10:30-12:30 & 13:30-15:30 Geneva/Paris
17:30-19:30 & 20:30-22:30 Beijing/Singapore
13:30-15:30 & 16:30-18:30 Dubai
9:30-11:30 & 12:30-14:30 UTC
Please note that these timings may be subject to change.