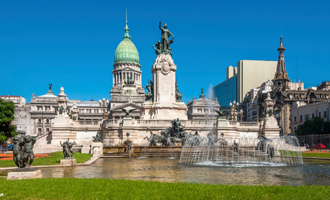 ANAC-CIPE
Agencia Nacional de Aviacion Civil - Centro de Instruccion, Perfeccionamiento, y Experimentacion (ANAC-CIPE) is a leading Training Center at the national and international level, recognized for its academic excellence, equipment and service quality, complying with the highest international standards. ANAC considers CIPE as a benchmark in aviation training as well as in the professional development of aviation technicians and specialists, both nationally and internationally.
ANAC-CIPE designs and delivers courses aiming at activities related to the aeronautical industry, excelling in those connected with Safety, Dangerous Goods, Language Proficiency, Human Factors, Aerodrome Services, English, Air Navigation Services, and many others.
Argentina, Buenos Aires (CIPE-RTP)
18 - 20 December, 2022
Por favor regístrese por 26 Nov
Clase no: 146356
Español
Nac. en desarrollo
USD 940
Ver más detalles
Ver menos detalles
Esta clase es ofrecida en colaboración con el Centro de Instrucción, Perfeccionamiento y Experimentación - CIPE.

Para residentes de Argentina se puede consular a CIPE por precios regionales.
Para inscribirse en esta sesión, por favor contactar a:
Silvina Ippoliti o Adriana Douthat
E-mail: infocipe@anac.gob.ar; inscripcionescipe@anac.gob.ar
Tel: +54 11 44 80 24 08