Need Help?
Welcome to the IATA Regional Training Partner in Ho Chi Minh City!
Need Help?
Vietjet Aviation Academy is a state-of-the-art training center that focuses strongly on investment and research in aviation technology with European standards. Since it was founded in 2012, Vietjet Training Center (VTC), the precursor of Vietjet Aviation Academy (VJAA), has been a professional aviation training organization with global credibility and quality. Plus, VJAA is jointly built and operated by Vietjet and Airbus Group.
Vietjet Aviation Academy
You can reach the Aviation Academy using the free shuttle service provided by Vietjet Aviation Academy (VJAA):
Schedule: Monday – Saturday;
Departure (Ibis Saigon Airport) 7.15 am – Arrival (VJAA) 8.00 am
Departure (VJAA) 4.15 pm – Arrival (Ibis Saigon Airport) 5.00 pm
Pick-up place: 60A Truong Son Street, Ward 2, Tan Binh District – Menas Mall building next to Ibis Saigon Airport (walking distance 20m)
Please contact VJAA's reception (Tel: 02871062668) to book your seats in our Shuttle Bus Service in advance!

You can also arrive by taxi/grab at a cost of around 240,000 VND~ 10 USD, which will take about 45 minutes.
Vietjet Aviation Academy
D2 street
Saigon Hi-Tech Park
Long Thanh My Ward
Thu Duc City
HCMC
Vietnam
Telephone: 0911984873 or 02871062668


The classrooms are fully equipped with screens, projectors, printers, audio systems, AC and basic installations, with a continual Internet connection.
The Wi-Fi-connected meeting rooms are designed for online and offline discussions and are installed with cameras, projectors, audio systems, AC, and boards.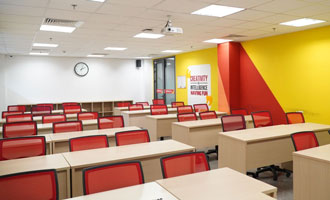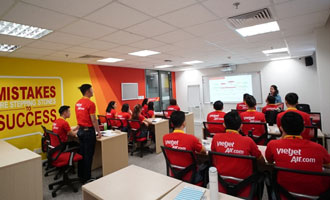 Vending machines and the cafeteria are located on the ground floor, and water dispensers are positioned on each floor.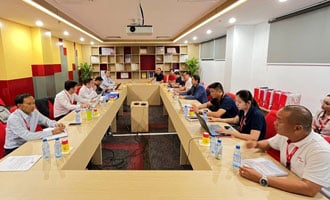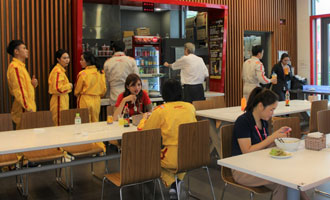 There is a sports area in the backyard of Vietjet Aviation Academy including a basketball court, tennis court, an Olympic-sized swimming pool and a soccer pitch.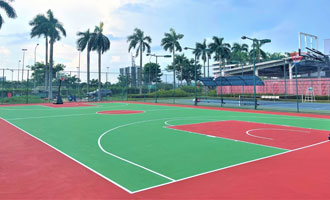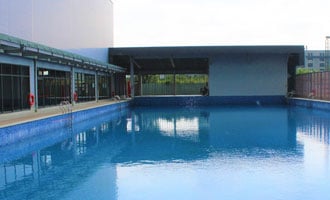 For more information about courses held at the Vietjet Aviation Academy or to register, please contact VJAA:​

Leisure
Why not extend your stay in Ho Chi Minh City!
There's so much to see and do! Take a look at these websites to find out what's on: