Need Help?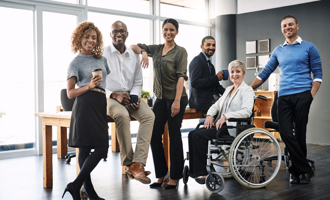 ​The aviation industry is rapidly evolving. As it does, the demand for talent within the industry- from customer service to ground operations - will also evolve.
But what does the future demand for talent look like, and how well prepared is the industry to conquer upcoming challenges?
Need Help?
IATA asked research experts Circle Research to conduct a global survey to ask industry Human Resource professionals about their views on this important topic. The results of the survey are summarized in the IATA Human Resources Report (2018), available for download free of charge when you complete the form below. It is based on a survey of over 100 leading industry HR professionals at airlines, airports and ground service providers. These professionals are responsible for the training and development of staff around the world, representing all geographic regions and a range of organizational sizes.
Key Findings include:
Significant growth in aviation jobs is forecast in the next few years
Finding new talent is a challenge
Current training initiatives are not effective enough
Providing training in safety and customer service skills are considered high priorities
Technology is changing - not replacing - the customer service role
Download the free report now