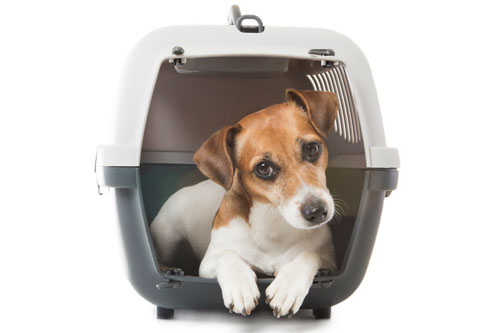 The IATA Live Animals Regulations (LAR) is the global standard and the essential guide to transporting animals by air in a safe, humane and in a cost-effective manner.
Whether you are a shipper, freight forwarder, airline, or animal care professional, these courses will ensure you know the correct container specifications and handling procedures for a variety of animal species.
In the classroom
Live Animals Transportation - 3 days
Whether you are a shipper, a freight forwarder, an airline, or an animal care professional, a working knowledge of Live Animals Regulations (LAR) is a must to ensure that live animals are transported humanely and in compliance with airline regulations and animal welfare standards.
Live Animals Cargo Logistics Management
- 3 days
In today's modern world, the carriage of live animals by air is considered the most humane and expedient method of transportation over long distances. From an ethical point of view, the Air Transport industry must ensure that the best practices and standards are in place to ensure the welfare of these animals. Any entity engaged in reservations, acceptance, handling and transportation of live animals need to have the systems, procedures, infrastructure, equipment, processes, and qualified personnel in place, ensuring animals are transported safely and humanely, and provide a compliant, fast and reliable service to animal owners.
Self-study
IATA's Live Animals Regulations course will teach you how to transport live animals by air safely, in the correct container and with the correct documentation. Learn about container requirements, documentation requirements, and awareness of animals' health. Learn how to comply with standards and international welfare regulations. The successful application of the IATA Live Animals Regulations for the transport of live animals by air and the achievement of the provisions of international legislation regarding animal welfare during transport are greatly dependent on how well personnel are trained.
In-house
CEIV Live Animals Preparation - virtual classroom
For groups of 5 or more: This course teaches the key concepts in live animals transportation. Your team will familiarize itself with the concepts of a QMS and QA and will learn how to use the CEIV Live Animals Logistics Audit Checklist.
Find out more
Coming soon
Live Animals for Cargo Personnel - eLearning

Live Animals for Passenger Handling Personnel - eLearning