Need Help?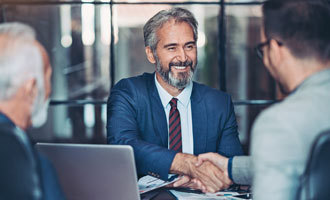 Our Training Specialists are strategically located throughout the world to assist you in all training-related matters.
They will be able to guide you through the world's most comprehensive portfolio for aviation training and identify the courses and learning methodologies that best answer your training needs and objectives.
Need Help?
By connecting you with the industry's most experienced experts and providing support throughout your training projects with IATA, our Training Specialists ensure that our solutions are fully aligned with your development goals. Do not hesitate to get in touch for personal assistance. We will be more than happy to work with you in designing training solutions that best fit your needs in the most cost-effective way while providing you with the full IATA experience.
Full contact details are in the regional tabs below.
Thanks to our innovative training solutions, we can always meet your specific needs
We listen to your requirements and pursue collaborative solutions
Our unique industry insight and extensive experience give clients the best opportunity to succeed
Though we bring global knowledge, it is always tailored to the latest conditions and the local market
Whatever your training needs, whatever your preferred learning methodology, we have the solution
Africa


Caroline Wangari Karanja
Nairobi, Kenya

Phone: +254 702 947 613
Email: karanjac@iata.org
Middle East


Maha Shaarawi
Amman, Jordan

Phone: +962 (7) 9659 1239
Email: shaarawim@iata.org
LATAM, Caribbean, and North America


Jose Solorzano
Miami, Florida, USA

Phone: +1 305 779 9848
Email: solorzanoj@iata.org
Asia Pacific


Claudimar Marafon
Singapore

Phone: +65 8299 7905

Arun Babu Badhipudi
India

Phone: +91 124 4977111
E-mail: badhipudia@iata.org
China & North Asia


Yun Jiang (Lesley)
Beijing, China (People's Republic of)

Contact Lesley for in-house related questions

Phone: +86 108 571 9250
E-mail: jiangy@iata.org
Yvonne Ho
Beijing, China (People's Republic of)

Contact Yvonne for partnership and business development-related questions

Phone: +85 228 625 932
E-mail: hoy@iata.org
Europe, Russia & CIS


Aitor De Las Heras
Madrid, Spain

Phone: +34 915 45 23 40
Email: delashea@iata.org