Make a positive impact on the environment in compliance with international standards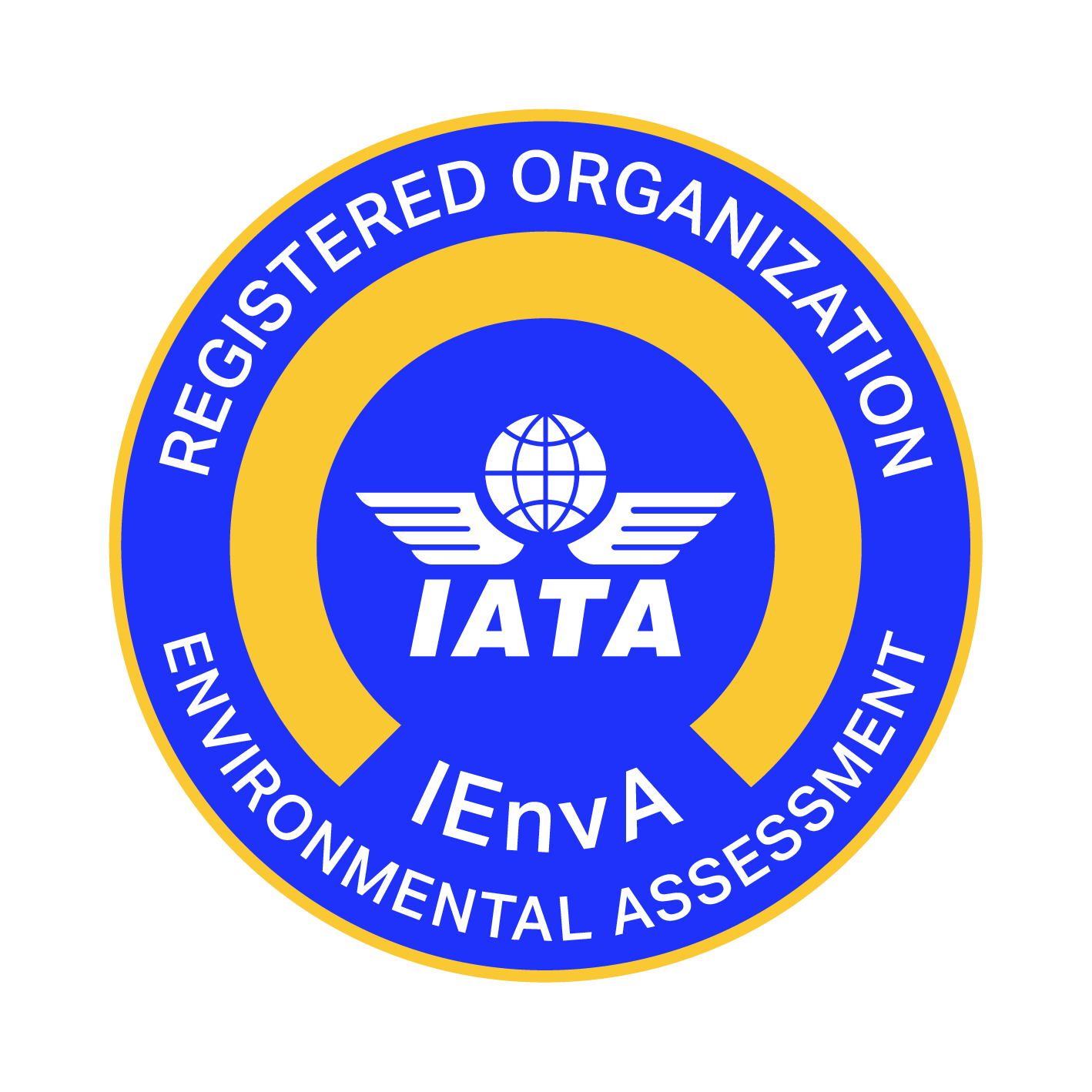 The aviation industry's impact on the environment is at the top of sustainability agendas, and many organizations across the industry are looking to demonstrate that they are making a verifiable commitment to improve their environmental performance. However, adapting existing standards to the specifics of aviation can be challenging.
IATA Environmental Assessment (IEnvA) is a certification program, developed to independently assess the commitment of aviation stakeholders such as airlines, airports, cargo handling facilities, frieght forwarders, and ramp handlers, to continuously improve their environmental and sustainability performance. Based on globally recognized standards and industry best practices, including the ISO 14001 environmental management system standard and the IATA Operational Safety Audit (IOSA), it is a voluntary, subscription-based, turnkey solution for environmental management.
Ready to get started?
Unlock aviation-focused environmental management
Make a positive impact on the environment - IEnvA enables you to look strategically at environmental and sustainability requirements, so you can make the right decisions to modify and enhance your organization's processes and practices to achieve the impact you are aiming for.
Build trust with your internal and external stakeholders - The IEnvA certification program demonstrates ongoing commitment to continuously improve environmental impact through the application of international standards, including ISO 14001, ISO 50001, ISO 46001, and the Buckingham Palace Declaration, and assessed by a third party.
Continuously improve your performance - IEnvA provides access to ready-to-use procedures, policies, templates and tools to assist your sustainability management, helping you incorporate a sustainability mentality into daily decision-making processes.
Quintin Holder, Senior Manager Sustainability Standards and Audits at IATA discusses the 3 most asked questions about IATA Environmental Assessment (IEnvA)
Work towards a positive impact
The IEnvA certification assesses your organization based on our standards manuals (see below), and covers the following:
Environmental management - The core set of Standards that provides the building blocks for your environmental management system in line with ISO 14001.
Energy management - A set of SARPs focused on improving energy efficiency, in line with ISO 50001.
Water management - A set of SARPs focused on improving water efficiency, in line with ISO 46001.
Impact on wildlife - Set of Standards and Recommended Practices (SARPs) fulfilling the requirements provided by the 12 commitments of the Buckingham Palace Declaration on fighting Illegal Wildlife Trade.
For more information on how to start your IEnvA journey, please consult our standards manuals:
Be supported every step of your IEnvA journey
The IATA Certification process is designed to guide and support you to success. We give you the understanding, tools and expert advice you need to achieve your organization's certification. The process is as follows:
Training - IATA provides your staff with both general IEnvA awareness training and IEnvA assessor training to help your company build the competency you need to achieve certification. Every staff member that successfully completes the relevant training courses receives a certificate.
Readiness Workshop - Our experts support you in preparing for the external assessment. Together, we review the standards and recommended practices, focusing on practical examples from your own organization that can then be implemented. IATA's experts assess what you have already put in place, and carry out a gap analysis, providing you with a high-level roadmap of actions required to get ready for the final assessment, and a detailed list of the specific areas of improvement.
Assessment - An accredited independent assessment organization conducts an external assessment of compliance against IEnvA standards and recommended practices. The assessor establishes findings and observations based on the scope selected by the company, and provides comprehensive feedback, to enable your organization to develop a corrective action plan (CAP), which the assessor approves.
Certification - Once the external assessment is successfully completed, your organization is added to the IEnvA registry and a certificate is issued. Our Quality Assurance team may follow up to ensure all gaps were addressed by the CAP.
Re-certification - To ensure continuous improvement of your environmental performance, your organization is re-assessed by an independent assessor every two years. The re-certification process also includes refresher training.
---
Talk to a certification expert today to find out how we can help you ensure you're up to standard.