La Compagnie stands out in the aviation landscape thanks to a unique business model. The "boutique hotel" concept which has continuously sprouted over the years in the hospitality industry might be one of the quickest ways to provide a parallel to describe the French carrier's specificity. Born in 2013, LA Compagnie offers scheduled flights between Paris and New York, Milan and New York, and seasonally between Nice and Milan to New York, in an exclusive all-business-class cabin with a very personal touch, and at more attractive fares than its competitors.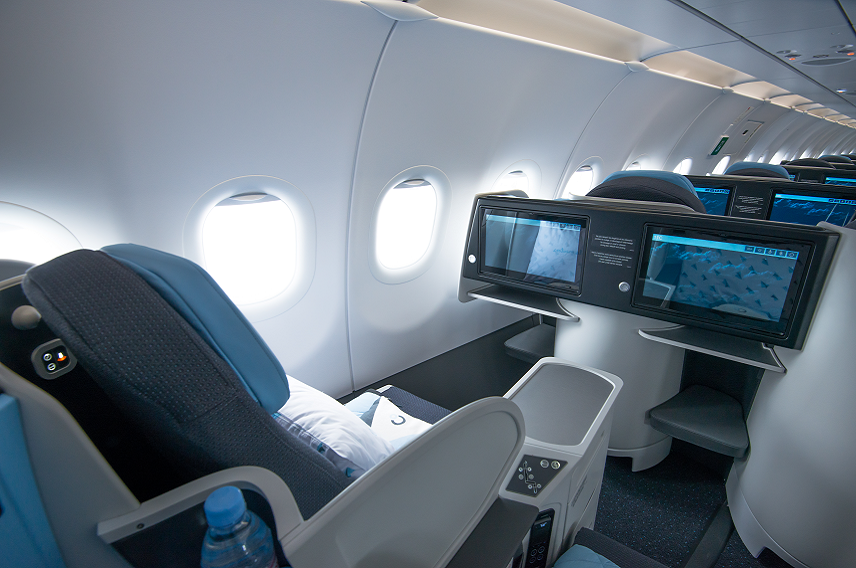 The airline currently operates 2 Airbus A321neo long range aircraft delivered new in 2019 for better passenger comfort, with the latest technology innovations, as well as a minimized environmental impact (30% less fuel burn than the previous aircraft generation, and lower noise emission levels).
The French carrier, which recently joined IATA, held its membership ceremony and signed the 25by2025 gender balance pledge during the Wings of Change Europe conference in Istanbul.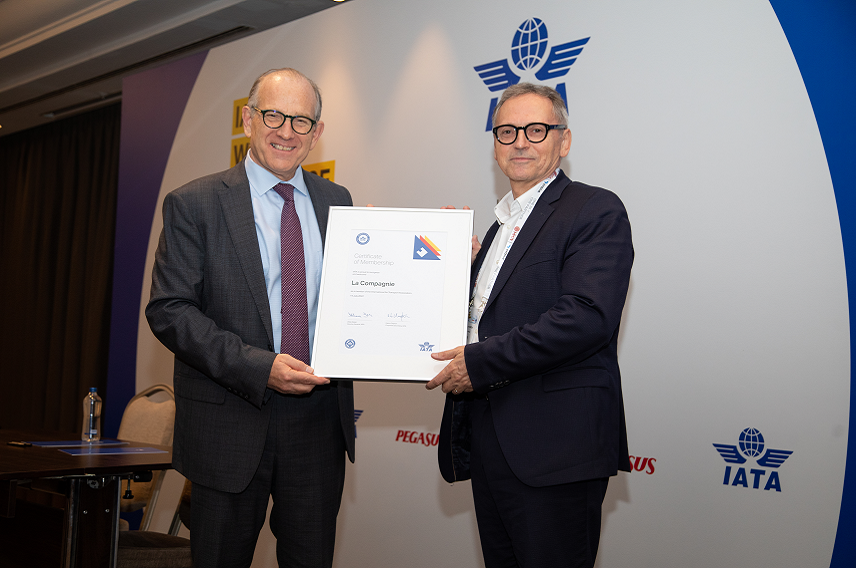 From left to right: Rafael Schvartzman, IATA RVP Europe ; Christian Vernet, La Compagnie CEO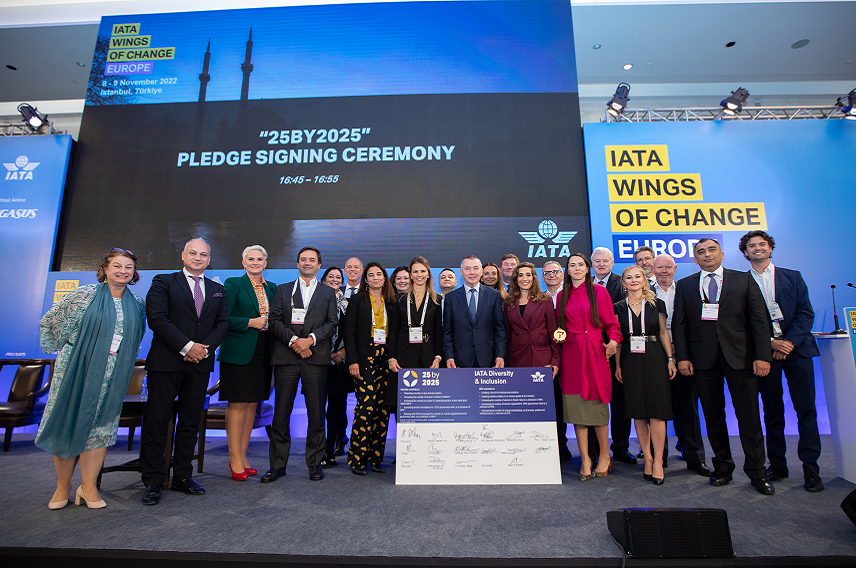 We interviewed La Compagnie CEO, Christian Vernet: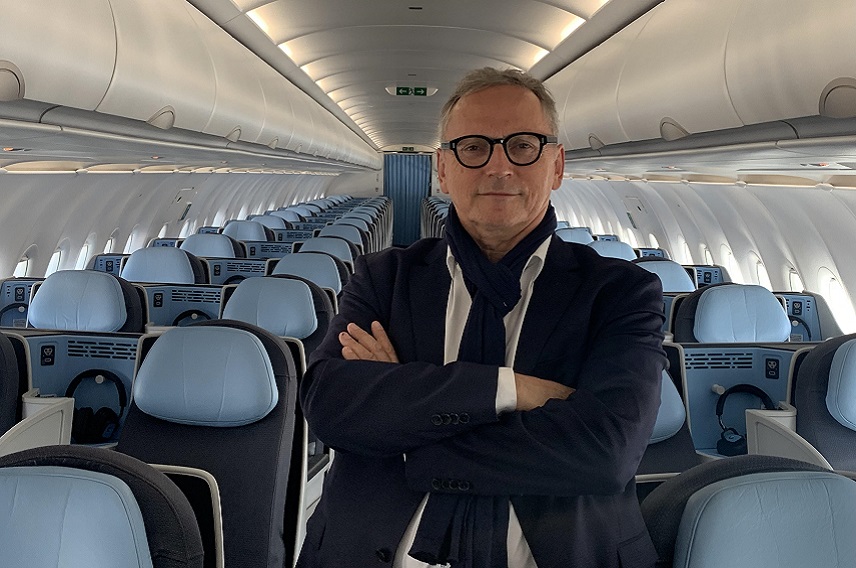 Thank you Christian for your time! La Compagnie has a unique business model, including a business class only cabin on all its flights. How do you think the slowdown of corporate travel since the start of Covid-19 and a likely economic recession will impact your airline's results in the near future?
Despite offering a 100% Business Class product, we have a well-balanced clientele of Corporate and Leisure travelers. This summer, we enjoyed a sturdy success, welcoming a strong leisure passengers' traffic thanks to a reborn US travel and a strong US Dollar. The April 2022 opening of our NYC-Milan route also enabled us to gain new market shares. September and October have been an opportunity for La Compagnie to serve a rebounding demand of corporate travelers. As for all industry members, we hope that this positive trend will remain over the upcoming winter.
What development plans do you have for the medium and long terms?
Our ambition is to capitalize on our excellent 2022 summer season results and prepare ourselves to be able to grow our fleet starting 2024 to consolidate our presence on some of our existing routes, but also to develop and extend our network by opening new routes. Furthermore, we are keen on keeping a charter activity where our aircraft have not only met the requirements of a demanding clientele on long-haul sectors, but actually outperformed expectations.
France is having a strong debate on the impact of private jets. What is La Compagnie's environment strategy with regards to achieving net zero CO2 emissions by 2050?
Sustainability has always been a priority for us. In 2019, we were the first French airline to adopt and operate the brand new A321neo on long-haul flights. These aircraft were, and still are, the best of their class in the market in terms of CO2 emissions (-30% vs. the previous single-aisle aircraft generation), and still outperform widebodies on fuel burn per Business passenger on transoceanic flights. For similar reasons, we have adopted policies to drastically reduce the use of plastic on board, limited aircraft weight, and increased flight operations efficiency. We are always on the lookout for innovative solutions to remain a leader on the environment, all the while seeking to increase Sustainable Aviation Fuels (SAF) use, provided availability and adequate pricing levels are met.
What do you expect IATA membership and signing the 25by2025 pledge bring to La Compagnie?
Being part of the IATA family is in line with our IOSA certification earned in 2021. Despite being a small airline, we live up to the goal of achieving the highest standards in the industry to meet an undisputed safety level and customers satisfaction and recognition. Sharing experience, best practices and networking among the IATA family is obviously one significant element of this strategy.
On equal employment opportunities, La Compagnie has been committed to gender balance for a long time. Women already represent 50% of our Executive Committee members, and almost 60% of our Ground Staff. Signing the 25by2025 pledge codifies our commitment to a strong gender balance and I am proud that we already go well beyond the 25by2025 baseline requirement. We're a target for other airlines to match!
Additional Information: