Following his leadership of Lufthansa Cargo, Peter Gerber was appointed Brussels Airlines' CEO and Lufthansa Group's Chief Representative for European Affairs in Brussels on 01 March 2021. In parallel, Peter is also the President of BDL (German Aviation Association).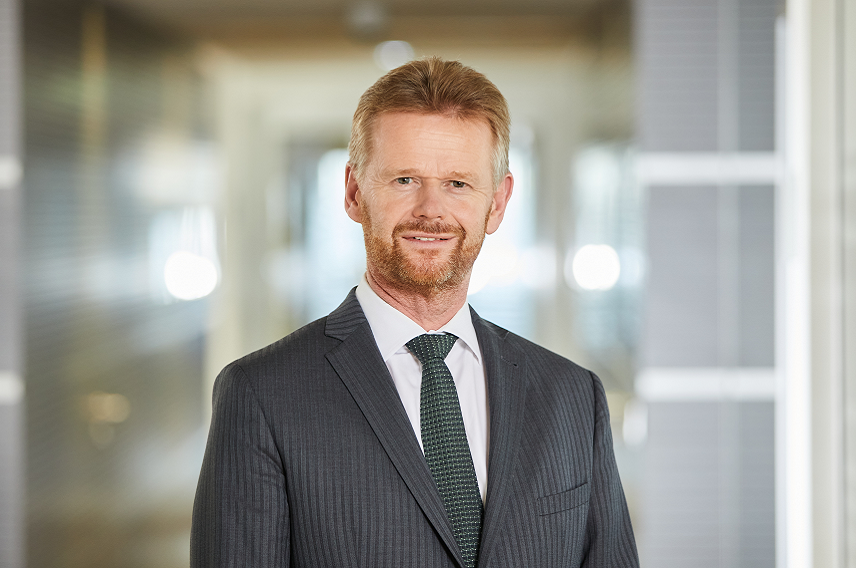 Dear Peter, thank you very much for taking the time to answer our questions.
Belgium has taken a very conservative stance with regards to the Covid-19 situation, very much in contradiction with EU recommendations and our continuous calls to harmonize measures. Travel restrictions continue to hinder demand and by extension recovery despite recent studies pointing to their inefficiency in stopping the spread of the virus. How can we convince governments to reopen borders and facilitate freedom of movement?
The aviation sector has known many crises, but the COVID-19 pandemic is unique on different levels. First, its scope, as all countries worldwide and nearly all industries have been affected. Second, the length. Usually, one can identify quite soon when the end of the crisis is in sight. However, with this pandemic, the finish line has been continuously pushed back, as well as a return to pre-COVID situation.
The pandemic has proven that Europe can and needs to come together; especially in a crisis which knows no borders, affecting all countries. Unfortunately, instead of agreeing on a harmonized approach for all European countries, every State has taken its own individual initiative in terms of travel restrictions and measures. This lack of consistency made it extremely difficult for all travel, tourism and aviation stakeholders, including our passengers. Luckily, the health crisis seems to be coming an end and we can only hope lessons have been learned, particularly in Belgium, which was one of the European countries with the strictest restrictions, including the introduction of the non-essential travel ban and the 100% ePLF target. Both of these made it even more difficult for the Belgian travel and tourism sector to recover. During the crisis, we even saw passengers travelling to neighbouring countries to start their journey from there, creating a competitive disadvantage. Notwithstanding, we believe that due to this unprecedented crisis, the Belgian government made decisions with very good intentions – even if these heavily penalized us.

Connectivity has taken a huge hit with the pandemic. In parallel, some Governments like Belgium's have introduced taxes or are planning to, representing a further barrier to air travel. How can we recover and ensure aviation once again fully serves its purpose to safely connect people, cultures and economies both in Europe and globally?
Just like with the Ebola crisis in 2014, COVID-19 again proved that aviation enables economies and people to connect across the world. Particularly in times of crisis, aviation proves to be a powerful driver for prosperity, employment, trade and mobility in the EU. Medical supplies are a great example: without aviation the very much needed health care materials could not have been distributed at such fast pace.
The recovery of the aviation, travel and tourism sectors is crucial for the world's economy and employment. Within this context, taxes are counterproductive as they don't solve anything except to reduce governmental budget gaps. Instead, stakeholders should join forces to allow aviation to grow while operating in the most environmentally friendly way possible.
Looking at Belgium, Brussels Airport is the second most important economic engine connecting the European capital and local economy not just with the rest of the world, but also creating many thousands of jobs. Brussels Airlines plays a crucial role here through its extensive European network, as well as its Africa "expertise". In addition, we enable international companies to select Belgium as their headquarters and bring tourists and investors to our home country.
The new Belgian aviation tax is an additional financial burden at a time when our industry is trying to recover. The tax provides no benefit to the climate, as the money is not invested in environmental progress.

Through initiatives such as 'Fit For 55' under the 'European Green Deal', Europe is at the forefront of the path to decarbonization. How can Europe use its leadership role to inspire the rest of the world in pushing global aviation to deliver on its 'Fly Net Zero by 2050' engagement?
Strong global and European policies are essential to support the aviation industry's transition towards carbon neutrality by 2050; as laid out in our Roadmap "Destination 2050" presented by the wider European aviation industry in February 2021.
Brussels Airlines and the Lufthansa Group are fully committed to reach net zero emissions by 2050. The Fit for 55 package represents an unprecedented opportunity for Europe to become a global leader in decarbonizing aviation. In particular, we welcome a blending mandate for Sustainable Aviation Fuels (SAF) and market-based instruments for CO2 pricing (ETS, CORSIA), which are essential levers to achieve the CO2 neutrality goal. However, these have to be designed in such a way that they do not weaken the competitiveness of EU-based airlines.
Nevertheless, looking at the current Fit for 55 package's proposals, European airlines and airports are disadvantaged in comparison to their non-European counterparts. Our European climate measures should not become an incentive to fly via hubs, many of which are located just outside Europe. European policymakers should amend this.
As a result, together with other European airlines and airports, we have created an alliance to firmly support the Fit for 55 targets, all the while making sure we avoid carbon leakage and safeguard the competitiveness of the European aviation sector and connectivity. Europe must continue taking the lead in pushing environmental goals forward even if global issues require global solutions and sustainable efforts should not end at the European border.

The Single European Sky 2+ file is more than ever a priority for our Region, but countries like France and Germany continue to prioritize national sovereignty and interests over European efficiency, wasting an important opportunity to reduce carbon emissions. How can we unlock this much-needed initiative?
Kerosene is wasted in Europe's skies every day and unnecessarily high amounts of CO2 are emitted because the airspace is fragmented and national air traffic control centers use different technologies. The Single European Sky is an important measure for climate protection. A more efficiently used and structured European airspace, and hence optimized routes and less delays, would contribute up to a10% reduction in CO2-emissions. It is deeply regrettable that Member States continue blocking this immediate reduction of emissions.
For the development of the "Single European Sky" to contribute effectively to more efficiency and climate protection in European airspace, the current SES II+ draft proposal already addresses major issues and provides an improvement to the existing framework.
To create the conditions for an efficient and lower emission use of airspace, all EU member states should promote the necessary breakthrough in SES together with the European institutions. Airlines, airports and air traffic control want to help to make this major climate policy project a success with three central tasks: the efficient use of airspace, the introduction of interoperable air traffic control systems, and finally a more flexible deployment of Air Traffic Controllers with increased availability. Taking into account passenger volume growth leading to a more condensed airspace, and the need for more sustainable measures, there is not one good reason or excuse not to (finally) implement the Single European Sky.
Prior to joining Brussels Airlines, you were at the head of Lufthansa Cargo. Cargo represents one of the few silver linings in this crisis, outperforming the passenger segment. Can we expect airlines to ramp up efforts to develop this particular activity in the coming years, and if so, how can they achieve their objectives?
Freight transport – be it as a full Cargo airline or as passenger airline transporting goods in the belly – will not only remain essential for the overall economy, but also represents a key enabler for the pharmaceutical industry. The COVID-19 crisis and the Ebola outbreak in 2014 are just two examples where aviation was and still is part of the solution to contain and fight viruses.
The air freight sector has witnessed huge growth in the past few years. The pandemic disrupted the classic belly freight model but airlines responded by converting passenger aircraft to freighters. This situation has led to faster innovation and a promising future for the cargo business.
Within this context, temperature-controlled shipments are becoming also an ever more important segment of the air cargo market for special products. Lufthansa Cargo is actually one of the few airlines that has been awarded the CEIV seal by IATA.
Additional Information:
Back to the Future with Wings of Change Europe. 8-9 Nov in Istanbul Turkey. Visit event page