As the year draws to an end, we asked Rafael Schvartzman, IATA's Regional Vice President for Europe, to reflect on the past 2 years and share his vision for European aviation in 2022 and beyond.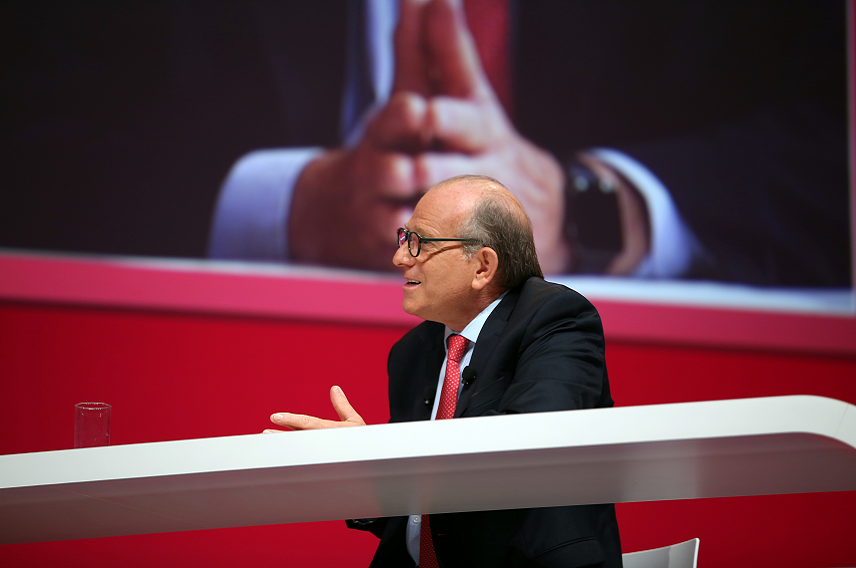 As we head into the third year of the pandemic, what do you believe are the main lessons learned?
Time flies, and certainly more than we have these past two years!
On a positive note, our industry has again displayed its resilience and the many benefits it brings to societies and economies. The crisis has highlighted that freedom of movement is a fundamental need, as the pent-up demand for air travel corroborates. However, for aviation, the 'business of freedom', to deliver all its benefits, a series of factors are required. Harmonized, global (or at the very least regional) measures are critical to enable the necessary framework for the ecosystem to function. These must be accompanied by a collaborative and multi-layer approach with a decision-making process grounded in scientific evidence.
In that sense, we should follow Churchill's recommendation to "never let a good crisis go to waste" and encourage the establishing of National Facilitation Programs (NFPs) as a means to ensure better, faster and more coordinated management not only of crises, but also in more "normal" times and regular facilitation processes.
It's unnerving to see that despite nearly 2 years of experience in handling this pandemic, too many Governing bodies and authorities continue to make counterproductive decisions. In times like these, when volatility is a reality, airlines need flexibility. Slot waivers are a good example. To effectively connect people, economies and societies, certainty is required, and definitely not border closures, restrictions, expensive tests, or last-minute uncoordinated and unharmonized measures!
Lastly, the images of families reunited after months or years of separation due to travel restrictions are extremely emotional and should serve as a reminder that aviation brings humans together. Technology cannot and will not remove the humanity in humans.
What do you expect in 2022 for our industry? Are we progressing on the path to recovery?
After months of positive news where we evolved from the restart objective to a recovery mode as traffic picked up, the new Covid-19 wave and the Omicron variant have brutally reminded us of the fragility of the situation, including the reintroduction of new uncoordinated and inefficient travel restrictions like we've just seen in Ireland, Portugal, and Italy. Recovery cannot be taken for granted.
However, we must remain optimistic and continue our work. Vaccination campaigns need to proceed in all countries, as the virus does not discriminate who and where to infect, and no border, opened or closed, can stop it.
Governments have a vital role in this crisis, with new stakeholders such as Health Authorities added to the traveling equation. Collaboration will be key to impede disproportionate travel restrictions not in line with scientific evidence, and hamper a much-needed recovery, as airlines continue to experience financial losses.
We must also ensure connectivity is restored. In November 2021, in Europe, we may have had 75% of 2019 flights at the same period, but only 54% of flight choice.
Flying must be as easy and seamless as possible, which is not the case today. For example, pre-COVID-19, the average passenger spent 1.5 hours in travel processes (check-in, security, border control, customs, and baggage claim). Current data indicates that airport processing times have ballooned to three hours during peak time with travel volumes at only about 30% of pre-COVID-19 levels. Travel restrictions and requirements have become overly complicated and costly in time and financially. These requirements must be eliminated or simplified. The industry's blueprint for simplifying air travel will hopefully inspire governments and authorities and guide us going forward.
In 2022, we will therefore continue our relentless advocacy efforts to restore global mobility, through simplicity, predictability and practicality, and push for harmonization, standardization, flexibility, digitalization, and setting the appropriate framework to materialize our environment engagements.
Speaking of the Environment, at the latest IATA AGM, the industry committed to Carbon Net Zero by 2050. What must be done to achieve this target?
Despite its long-term character, this commitment will require us to work around the clock to make aviation even greener. But we cannot do this alone. Again, we need a constructive collaboration with Governments.
With electricity and hydrogen still at an embryonic stage, Sustainable Aviation Fuels (SAF) are the best but not only solution. However, SAF require a boost to enhance production, financing and incentivization, as they remain 3 to 5 times more expensive than regular jet fuel.
Green taxes, on the other hand, are not the way forward, and a kerosene tax will clearly not serve the industry, nor make it greener. Focus should be put on technology and more efficient infrastructure such as Air Traffic Management which can improve our carbon footprint and should be prioritized.

What role can European Aviation play both on the Environment topic and on the recovery?
Aviation's epicenter is moving East, but the importance of Europe nonetheless has not decreased. Be it for business, tourism or overflight, I do not expect the "Old continent" to start disappearing from the radar anytime soon. And more than a third of IATA members are European carriers, further proof of the importance of the Region in the global aviation landscape!
Europe, and particularly the Nordics, is ahead of all regions when it comes to the environmental spotlight on aviation. The European Green Deal and the 'Fit for 55' package promise new opportunities but could also damage our industry if the policies are mismanaged.
The European Union Digital Covid Certificate, fruit of the pandemic, is a great example of what Europe can bring to global aviation, offering a standard facilitating the travel process for passengers, airlines, and governments, as well as restoring freedom of movement in the Region. And certain regional initiatives like the Single European Sky should finally be implemented and inspire other regions. Efficiency, Environment, and Europe, 3 E's, can and should cohabit and contribute to a more sustainable and greener global aviation.
Additional information: