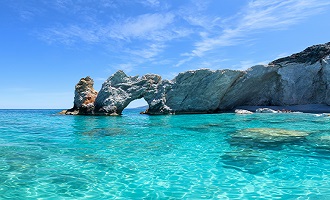 Air transport is a key enabler of economic activity in Greece.
It supports 457,000 jobs and EUR 17.8 billion of gross value to GDP, which accounts for 10.2% of Greek GDP.
​Main Industry Priorities
The long term viability of the air traffic management system needs to be guaranteed through structured capital investments, including recruiting more air traffic controllers
Passenger charges and taxes make flying to and from Greece more expensive. A better charges process with a stronger regulator and transparent, meaningful consultation is necessary
Greek connectivity has improved due to more airport capacity. Working with stakeholders to allow further growth will benefit the country
Policy Recommendations
Ensure that airport charges are cost based and cost effective for airlines and passengers.
Ensure airspace and the associated infrastructure is modernized through a structured plan of capital investments, to guarantee the long-term viability of the entire Air Traffic Management (ATM) system.
Address the capacity utilization of terminals and runway in order to accomodate the future growth of passengers.