Join the journey!
With more than 4.3 billion passenger journeys each year, aviation enables the free movement of people and goods around the world. We, at IATA, are at the forefront of one of the most exciting industries in the world – aviation which we consider to be the Business of Freedom.
We are a truly international organization and with more than 99 nationalities on board, we focus on building the future of aviation. Join us to be part of this amazing industry and let your career fly with IATA.
Diversity and Inclusion are not words that we use lightly. We embrace it every single day! With 99 nationalities, IATA is a truly multicultural place where people of different backgrounds and with different skills work together to help tackle the challenges the industry is facing and help it grow. We recognize the fact that we are all different and this is what makes it perfect, creating the perfect IATA Mosaic. The question you may be asking is – will I fit in? It's not just about fitting in, it's about bringing in your unique qualities and being true to yourself. At IATA we value who you are, and we focus on your growth and development. After all, it's not only for the benefit of IATA but the industry as no matter what role you have, you will be working for one of the most interesting industries!
We care


We care about you, your financial security, your
development, your health and wellbeing, and your
family.
We make an impact
We connect the world by working with our members
and industry partners to provide leadership on issues
that matter most such as environment, sustainability,
safety, and many others.
​​​​​
We are Global
​>
We are an international organization who also understands
and supports the local needs of our customers and
employees. We are diverse and inclusive.
We are Equal-Salary Certified
We are committed to fair compensation of our female and male colleagues as we see equal pay as a basic human right.
We fly better together
​

We pride ourselves on being open and approachable.
Teamwork and partnership define our culture.
If we say that we have 1400 employees representing 99 nationalities, you may be a bit surprised. The one characteristic that defines us all is the consistent way in which we act and behave in line with our values and behaviors. So, what does it mean to be a proud IATA employee? We have asked some of our colleagues and new joiners to tell us their story – what it is to work at IATA and what makes them tick. Do you have what it takes to join us?
​
We are 1400 individuals all over the world
Amongst us, we collect more than 104 nationalities
We have 57 offices in 53 different countries
We are proud to be gender balanced
Together we create an IATA where people can be true to themselves in an environment that recognizes good work and personal qualities.
​​
​​​​
IATA is a truly global organization with 57 offices in 53 countries and this geographical spread helps us support the aviation day in and day out.
The IATA headquarters is located in Montreal, Canada while our Executive Office is in Geneva, Switzerland. In addition, our major regional offices are located in Beijing, Singapore, Amman, Madrid and Miami.
Montreal Head Office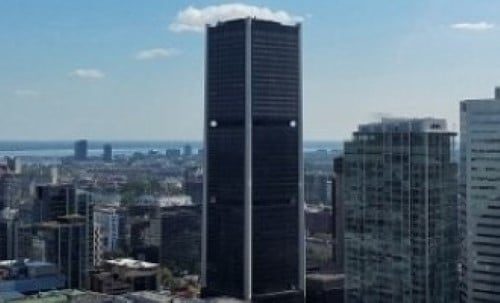 ​​​​
Geneva Executive Office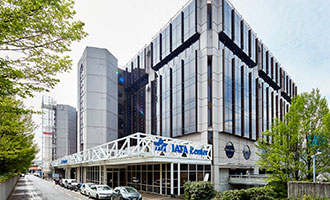 ​​​​
Madrid Office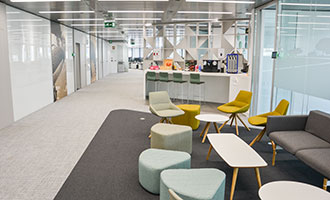 ​​​​
Singapore Office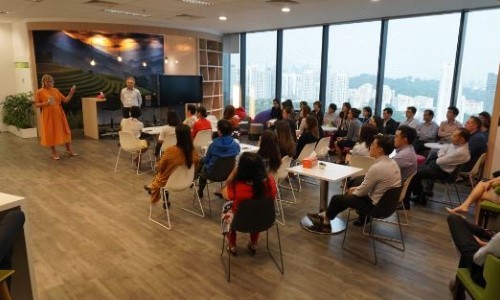 ​​​​
Miami Office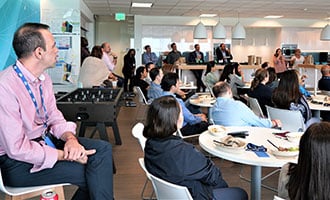 ​​​​
Beijing Office
Amman Office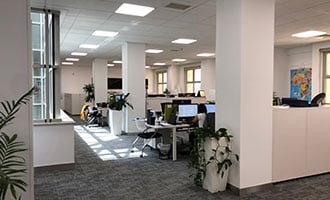 ​​​​
Internships at IATA are a great way to kick off your career in an international business environment. Not only will you will learn about the exciting world of aviation, you will receive a hands-on opportunity to contribute to this exciting industry we are proud to be part of.

Many of our interns pursue their careers with us as full-time employees, driving the industry's agenda forward. Interns learn on the job, working on real-life challenges and projects that add value to our customers. We empower our interns to deliver, challenge norms, be creative, and resolve customer problems. One thing is certain – it will be an unforgettable journey!
Meet our interns
​​​​
​​​​
Our internships
We offer internships for current undergraduate students and recent graduates.

Graduate Internship Program -

a full-time opportunity for recent university graduates



Undergraduate Internship Program - a full-time or part-time opportunity for current undergraduate students
Graduate Internship Program
A full-time internship that lasts from 5 to 11 months, depending on the assignment, and can be based in one of our main offices (Geneva, Montreal, Madrid, Miami, Singapore, Beijing, Amman or Amsterdam).
We would love to hear from you if you have
A university degree (Bachelor's degree as a minimum)

Have graduated within the last 12 months

Excellent command of English as a minimum, other languages, are considered a plus
Why join us?
Experience and Development - you will gain excellent experience in

an international and global organization and

access to a mentor who will help you develop new skills

Benefits - y

ou will receive a monthly living allowance, accident insurance, and we will cover all business travel expenses if required
Monthly Living Allowance as outlined below.

| Location | AmounT |
| --- | --- |
| Amman | 833 JOD |
| Amsterdam | 950 EUR |
| Geneva | 3,500 CHF |
| Madrid | 1,624 EUR |
| Miami | 2,600 USD |
| Montreal | 2,750 CAD |
| Singapore | 2,400 SGD |
Undergraduate Internship Program
This is a unique opportunity to gain experience while studying. We offer this internship on a full and part-time basis.
We would love to hear from you if you
Are a student enrolled in a local university, undertaking an undergraduate degree

Have an excellent level of English, we consider other languages a plus
Why join us as an undergraduate?
Experience and Development - you will gain excellent experience in an international organization and mentor who will help you develop new skills

Benefits - you will receive a monthly living allowance, accident insurance, and we will cover all business expenses if required
Monthly living allowance as outlined below. If you are hired on a part-time basis, this amount will be prorated.
| Location | Amount |
| --- | --- |
| Amman | 833 JOD |
| Amsterdam | 950 EUR |
| Beijing | 3,000 CNY |
| Geneva | 2,500 CHF |
| Montreal | 2,750 CAD |
| Madrid | 1,300 EUR |
| Miami | 1,700 USD |
| Singapore | 1,700 SGD |
How to apply?
Please apply directly online. Join the journey now!
Become an IATA training instructor or consultant
Our training and consulting teams are formed of highly qualified professionals from all aviation sectors. Please see below what it takes to put your skills into practice in the air transport industry and join the IATA world as an IATA instructor or consultant.
Instructor opportunities
Through our 300+ global IATA Instructors, IATA Training trains thousands of aviation professionals and businesses each year. Our instructors are dedicated professionals who train in English, French, Spanish, and Mandarin. Requirements to become an IATA instructor.
​​​​​​​​​​​Consultant opportunities
On an ongoing basis, IATA Consulting seeks highly experienced and capable aviation consulting subject matter experts and specialists. These external consultants are often retained on a project-basis, ranging from short to long-term assignments, in regions around t​he globe. Find out how to apply to become an IATA consultant.
IOSA auditor opportunities
The IATA Operational Safety Audit (IOSA) Program is undergoing a profound business model change that will lead to long-term sustainability. We are transforming and scaling up our organization to change towards a risk-based audit model fully controlled by IATA. Become part of that future! Find out what it takes to become a risk-based IOSA auditor.