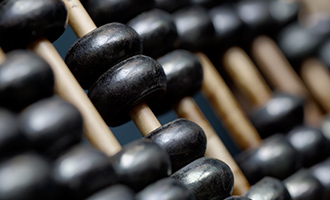 Aviation supports trade, employment and economic growth. In 2020, airlines and their customers are forecast to generate $136 billion in tax revenues. That's the equivalent of 45% of the industry's GVA (Gross Value Added, which is the firm-level equivalent to GDP), paid to governments.
Unwarranted or excessive taxation on international air transport has a negative impact on economic and social development.
Our role
IATA, in conjunction with its industry partners, is committed to ensuring that airlines are subject to fair and efficient taxation measures with respect to their operations, regardless of location. ​
IATA works with the airline industry to ensure that government authorities worldwide honor and adhere to the International Civil Aviation Organization (ICAO), the Organization for Economic Cooperation and Development (OECD), and the United Nations taxation principles. In this regard, IATA is actively involved in a range of activities including:
Ensuring that new and existing taxation measures (be they direct or indirect) are fairly applied and adequately consider the economic and social ramifications
Lobbying against measures that result in double taxation
Advocating against taxation measures that unjustly target the industry, where the resulting tax revenues are not reinvested in air transport related services and infrastructure
IATA on taxation
Various forms of taxation impact the success and growth of the aviation industry. The demand for air travel is highly sensitive to changes in prices. Inefficient and burdensome tax measures that increase the cost of air travel will have a negative effect on demand. This, in turn, will hamper economic growth.
Learn more about IATA's positions on various forms of taxation impacting the industry:
And more generally: Aviation taxes and charges
IATA Industry Taxation Meeting
Each year, IATA and the Industry Taxation Working Group (ITWG) brings together the aviation taxation community to discuss and define the key issues, campaigns, policies, emerging trends as well as to identify and set out the priorities for action. This event also provides a unique networking opportunity.
The ITWG will meet virtually throughout 2022. However, there will be an onsite meeting of the ITWG preceding the World Financial Symposium (WFS) in September 2022 in Doha, Qatar.
Agenda
Additional details on the agenda and specifics around the various meeting sessions will follow closer to the date of the event.