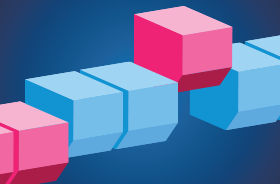 Translations:
Continúa en julio la tendencia moderada del sector de carga aérea con una subida del 2,1% (pdf)
La croissance modérée du fret se poursuit en juillet : hausse de 2,1% (pdf)

Aumento moderado no transporte de carga continua em julho, alta de apenas 2,1% (pdf)
国际航协:7月份全球航空货运需求持续增长2.1% (pdf)

Geneva - The International Air Transport Association (IATA) released data for global air freight markets showing that demand, measured in freight tonne kilometers (FTKs), rose 2.1% in July 2018, compared to the same period the year before. This was the slowest pace of growth seen since May 2016 and well below the five-year average growth rate of 5.1%.
Freight capacity, measured in available freight tonne kilometers (AFTKs), grew by 3.8% year-on-year in July 2018. This was the fourth time in five months that capacity growth outstripped demand growth.
While the temporary grounding of the Nippon Cargo Airlines fleet may have exaggerated a slowdown in growth at the beginning of July, there are three indications that slower growth will continue:
The inventory re-stocking cycle, which requires quick delivery to meet customer needs, ended at the beginning of the year.

There has been a broad-based weakening in manufacturing firms' export order books. Specifically, export order books in Europe started weakening in February and have fallen in China and Japan in recent months.

Longer supplier delivery times are being reported by manufacturers in Asia and Europe, the top two global trading areas by volume. This typically means that they have less need for the speed afforded by air freight.

"July demand for air cargo grew at its slowest pace since 2016. We still expect 4% growth over the course of the year, however the downside risk has increased. The tariff war and increasingly volatile trade talks between the world's two largest trading nations – China and the US - are rippling across the global economy putting a drag on both business and investor sentiment. Trade wars only produce losers," said Alexandre de Juniac, IATA's Director General and CEO.
| JULY 2018 (% year-on-year) | World share1 | FTK | AFTK | FLF (%-pt)​2 | FLF (level)​3 |
| --- | --- | --- | --- | --- | --- |
| Total Market | 100.0% | 2.1% | 3.8% | -0.7​% | 42.7% |
| Africa | 1.9% | -8.3% | -0.7% | ​-1.8% | 21.1% |
| Asia Pacific | 36.9% | 0.9% | 3.9% | ​-1.6% | ​53.4% |
| Europe | 24.2​% | 2.6% | 4.4% | ​-0.8% | 42.9% |
| Latin America | 2.7% | ​3.0% | -7.8% | ​3.6% | ​34.2% |
| Middle East | ​​13.7% | 5.4% | 6.3% | ​-0.4% | ​42.8% |
| North America | 20.6% | 2.6% | 4.0% | ​-0.4% | 34.3% |
Regional Performance
All regions reported year-on-year demand growth in July 2018, except Africa which contracted. All regions, except Africa and Latin America, reported that capacity growth exceeded growth in demand.
Asia-Pacific airlines saw demand for freight lose momentum in July 2018. Growth slowed to 0.9% compared to the same period last year. Capacity increased by 3.9%. As the largest freight-flying region, carrying one-third of the total, the risks from protectionist measures impacting the region are disproportionately high.
North American airlines' freight volumes expanded 2.6% in July 2018 compared to the same period a year earlier. Capacity increased by 4.0%. The recent momentum of the US economy and the US dollar has helped strengthen demand for air imports. A sharp pick-up in supply chain bottlenecks, which is typically alleviated by the speed of air freight, may also be benefiting the demand.

European airlines posted a 2.6% increase in freight volumes in July 2018. This is a significant slowdown from the five-year average annual growth rate of 5.6%. Despite this and the weakening of manufacturers' order books, seasonally-adjusted air freight volumes have resumed their upward trend in recent months. Capacity increased 4.4%.
Middle Eastern carriers' carriers posted the fastest growth of any region in July 2018 with an increase in demand of 5.4% compared to the same period a year earlier. Capacity increased 6.3%. Seasonally-adjusted freight volumes continue to trend upwards, however, at a comparatively modest pace by the region's standards.
Latin American airlines experienced a slowdown in freight demand growth in July 2018 to 3.0%. This was only a quarter of the growth rate seen in June 2018 (11.4%) but still above the 5-year average pace of 2.1%. Capacity decreased 7.8%.
African carriers saw freight demand contract by 8.3% in July 2018, compared to the same month last year. This was the fourth time in five months that demand contracted. Capacity decreased by 0.7%. After a surge in international FTK volumes last year, seasonally-adjusted international freight volumes have now trended downwards at an annualized pace of 18% over the past six months. This reflects a softening in demand on markets to/from Asia and the Middle East.
View full information in our July freight analysis (pdf)
Take a look at our Air Freight Performance infographic (pdf)

For more information, please contact:
Corporate Communications
Tel: +41 22 770 2967
Email: corpcomms@iata.org

Notes for Editors:

IATA (International Air Transport Association) represents some 290 airlines comprising 82% of global air traffic.
You can follow us at http://twitter.com/iata2press for news specially catered for the media.
Explanation of measurement terms:

FTK: freight tonne kilometers measures actual freight traffic
AFTK: available freight tonne kilometers measures available total freight capacity
FLF: freight load factor is % of AFTKs used

IATA statistics cover international and domestic scheduled air freight for IATA member and non-member airlines.
Total freight traffic market shares by region of carriers in terms of FTK are: Asia-Pacific 36.9%, Europe 24.2%, North America 20.6%, Middle East 13.7%, Latin America 2.7%, and Africa 1.9%.