Need Help?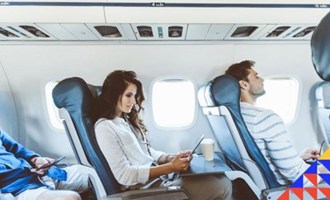 The Settlement with Orders (SwO) program introduces a streamlined and efficient settlement solution based on orders. It will simplify money collection process through IATA Billing and Settlement Plan with a simple message between travel agent and airlines to trigger the payment.
Need Help?
What ?
SwO is a framework for the settlement of orders between partners. It consists of a lean XML data exchange standard following a process agreed by the industry. Based on a sales agreement and commitment to pay between two parties, the funds clearing can be initiated by a simple request for clearance with minimal data. The partners are informed about the settlement process results based on the same data exchange.
The SwO standard applies to the settlement between Airlines and Sellers (Agents, OTAs, TMCs, etc.), using the current BSP agency program framework. It is also expected to be extended to the settlement between partners, to support interline and multimodal business models.
Why ?
Airlines and sellers now benefit from a full order-based distribution framework all along the value chain from distribution to settlement and accounting of payables and receivables, without the complexity of the ticket-based processes for settlement. It complements NDC and ONE Order benefits, regardless of whether tickets/EMDs are issued in the background or not, bridging the gap also for ticketless carrier settlement, which means it is also applicable to ticketless carriers.


Who will benefit and how?
Airlines and Travel sellers part of the IATA Billing and Settlement Plan will beneficiate from:


Streamlined and efficient settlement solution for NDC
Automated exchange of settlement data
Fully automated reconciliation
Fast and accurate cash visibility
Interested in joining the pilots?
If you are interested to become a SwO champion and join the pilots or for any other question, please contact us at SwO@iata.org
Documentation
Media and Multimedia
SwO – What does a Seller (Travel Agent) say about it in 2022 ?
ClickTravel at the Implementers Forum - 02 December 2022


The SwO workflow experience


Testimonials gathered at the World Financial Symposium 2019


Settlement with Orders is crossing over different IATA governing bodies:
Passenger Services Conference (PSC):
The Pay-Account Standard Board (PASB), which reports to the PSC oversees the development of the SwO standard. The actual development of the standard is the task of the Settlement with Orders Group (SOG), comprised of 13 airlines (Air France, American Airlines, British Airways, Cathay Pacific, Emirates, Hahn Air, KLM, Lufthansa, Qantas, Singapore Airlines, Swiss, Turkish Airlines, United Airlines).
Passenger Agency Conference (PAC):
The SwO framework will be integrated into the current PAC for aspects related to risk management, participation, transaction reporting and settlement.
Since October 2019, the Settlement with Orders Standard has been approved by the PSC.
Visit the Developer portal for further information and Standard download.