According to the IATA Annual Review, each year more than $6.7 trillion USD in goods are shipped by air, with approximately 5% of that being dangerous goods (hazmat). Dangerous goods can be transported safely by air when all applicable regulations are followed. Accepting dangerous goods can be a time-intensive task as there are many steps in the process that must be strictly followed. Acceptance of dangerous goods must be done in accordance with IATA's Dangerous Goods Regulations which are in place to ensure the safety and well-being of personnel, air crew and passengers.
Dangerous goods acceptance process has always been done manually, but thanks to digital technology and the innovation brought by IATA DG AutoCheck, there is an improved way to quickly and easily accept dangerous goods while meeting the strictest safety standards.
What Issues Can Arise Due to Manually Checking the Shipper's Declaration for Dangerous Goods?

When shipping dangerous goods by air, all applicable provisions in the IATA Dangerous Goods Regulations (DGR) must be strictly followed to ensure that safety is not compromised. The dangerous goods acceptance procedures include verification of the information described on the Shipper's Declaration for Dangerous Goods (DGD). The DGD are forms that contain detailed information about the dangerous goods being shipped, the shipper and consignee information, aircraft type, UN number, proper shipping name, class or division, quantity, etc.
Due to the amount of information and detail required on the DGD, accepting it manually leaves room for human error. Especially when you consider the sheer volume of consignments the air handlers have to process every day. Something as an incorrectly indicated class could prove detrimental in the shipping and handling of dangerous goods.
What Role Can Digitalization Play in Acceptance of Dangerous Goods Declarations?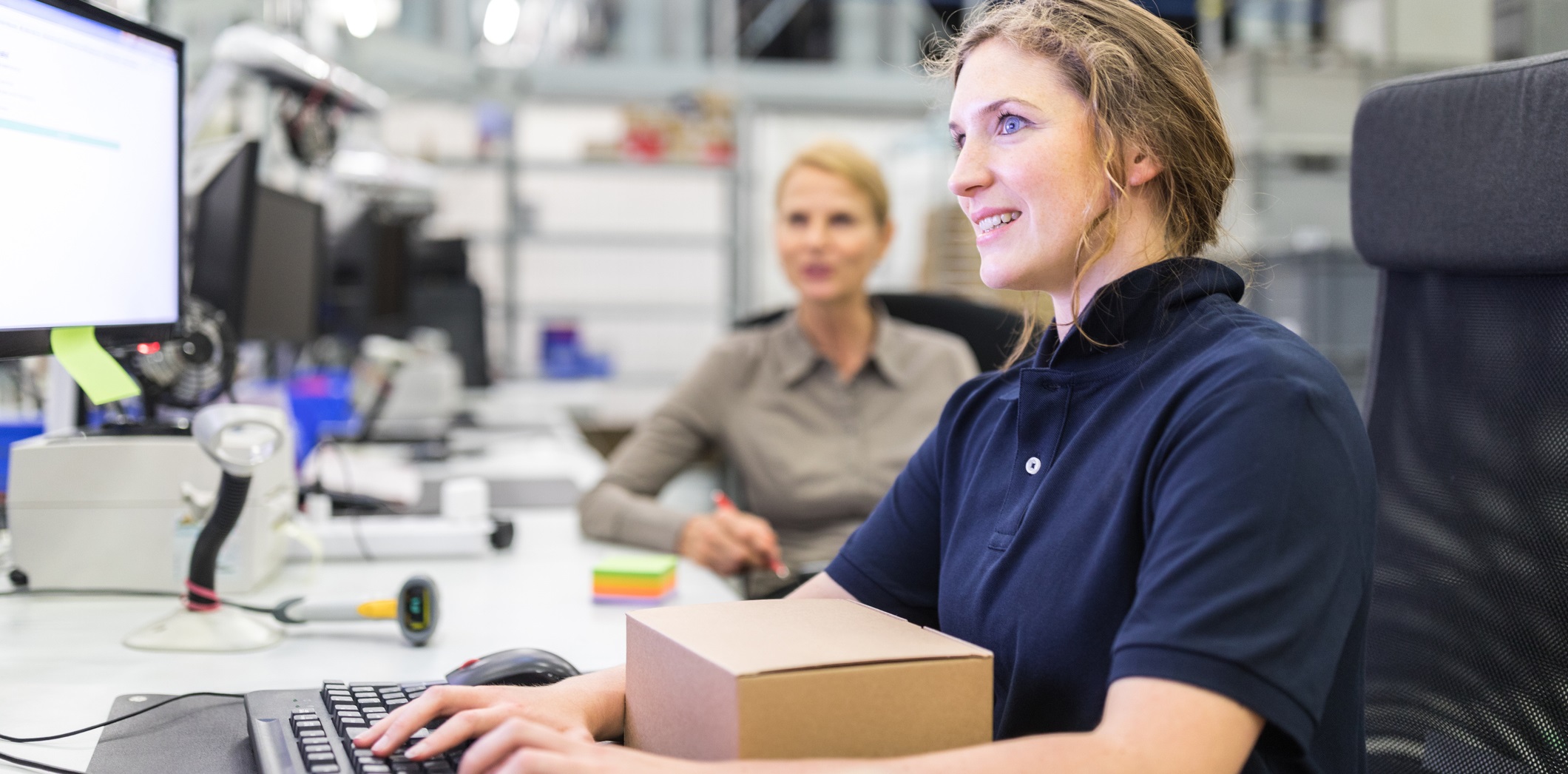 Digitalization helps remove human errors by simplifying steps and eliminating the tedious aspects of the acceptance process. By addressing key areas where items may get overlooked, digitalization creates a safer environment for the acceptance of dangerous goods by air. It also allows various stakeholders to communicate the information captured with DG AutoCheck effortlessly and within milliseconds.

What Aspects of Dangerous Goods Handling Can Digital Process Improve?


DG AutoCheck improves nearly every aspect of the acceptance of dangerous goods consignments. It can handle both electronic (e-DGD) and paper Shipper's Declarations. It allows the information to be seen on a computer or tablet so that ground personnel can have the information at their fingertips even in a warehouse with no Internet connection. It walks the user through the process of acceptance, making sure each step is completed before the user can move on to the next. The acceptance check may be the most tedious aspect of the process that digitalization improves upon. IATA's DG AutoCheck validates the DGD against all relevant provisions of the latest DGR within seconds so that any discrepancies are identified.
When items are identified, DG AutoCheck gives the user the relevant DGR reference instead of having to manually refer to the Dangerous Goods Regulation Manual.
Impact of COVID-19 on the Digitalization


The most common reported problem during COVID-19 was keeping personnel updated on the dangerous goods regulations. Due to the pandemic, management reported that the changes in the regulations were 57% of the issues they were currently facing and that 69% of their staff had to be re-certified. At the same time, 88% of DGR users said the manual helped them during the pandemic. Digitalization helps keep up with the changes in real-time because DG AutoCheck always has the most current regulations in its database. Moreover, DG AutoCheck enables personnel to perform document acceptance from remote locations, and even perform the packaging check with some organizations.


Dangerous Goods (Hazmat) and the Global Network


Shipping dangerous goods (hazmat) is a very complex operation, but DG AutoCheck allows companies to see the big picture and with great intent. They can instantly gain insights into specific data on the number of goods shipped, the number of rejections, the reasons, and which shippers are having issues meeting the required regulations.
Dnata, one of the leading global air services providers, decided to adopt IATA's DG AutoCheck, using it at more than 20 of their stations globally.. "DG AutoCheck offers an innovative solution to digitally transform and automate dangerous goods acceptance checks, enabling us to ensure the highest level of safety, compliance and efficiency throughout the handling process." notes Stewart Angus, dnata's Divisional Senior Vice President for International Airport Operations
What is DG AutoCheck?
DG AutoCheck is an automated solution for accepting dangerous goods offered for air transport. It eliminates the need for paperwork and avoids the need to manually refer the Dangerous Good Regulations Manual to find the information necessary to move dangerous goods through the shipping and handling process.
Who Should Use DG AutoCheck


Everyone involved in the shipping and handling of dangerous goods should use DG AutoCheck. Ground service providers can use DG AutoCheck to ensure the shipments meet the mandatory regulations. Once the acceptance check has been completed, the information can be downloaded and transferred to other cargo or operational systems, to prepare the required information to the pilot-in-command (NOTOC), for example. Freight forwarders and shippers can use DG AutoCheck to do pre-acceptance checks to ensure their shipments are compliant with the IATA DGR and ensure shipments are flown as booked. It will also help to reduce rejections and associated costs, fines and penalties.


How DG AutoCheck is Changing Transporting Dangerous Goods by Air


For decades dangerous goods have been manually accepted. Complex consignments can take an hour or more to check, but DG AutoCheck saves time and eliminates costly mistakes. DG AutoCheck brings dangerous goods operations into the digital age and provides cost-saving measures simultaneously.
Why Industry Collaboration is Essential


Industry collaboration is vital when speaking about digitalization. The more airlines that switch to the digital acceptance system, the more aware they will be of particular issues. For instance, if a particular shipper continually has shipments rejected due to not meeting regulations, this is logged by DG AutoCheck. Senior management will have a broad and transparent view of the operations. With data comes possibilities. And with DG AutoCheck, airlines can set up their own custom checklists as well.
What are the Benefits of DG AutoCheck
There are many benefits of using DG AutoCheck, such as:
Cutting down on human error
Time efficient
Cost-effective
Providing faster turnaround
Creating less paper
Providing better record keeping
Keeping management better in tune with dangerous goods operations

How DG AutoCheck Improves Safety


DG AutoCheck improves safety every day that it is used. It dramatically eliminates human error by automating the areas where most mistakes are made. The exact regulations that each consignment must meet are auto-checked for the user by applying the most up-to-date regulations. When something fails the AutoCheck and needs more attention, it is flagged. So most of the routine aspects are taken care of by the system, and when compliance issues are found, these are highlighted to the acceptance staff. These extra steps ensure that the utmost attention goes into accepting each package and that non-compliant shipments are rejected, and a thorough record of the rejection is made.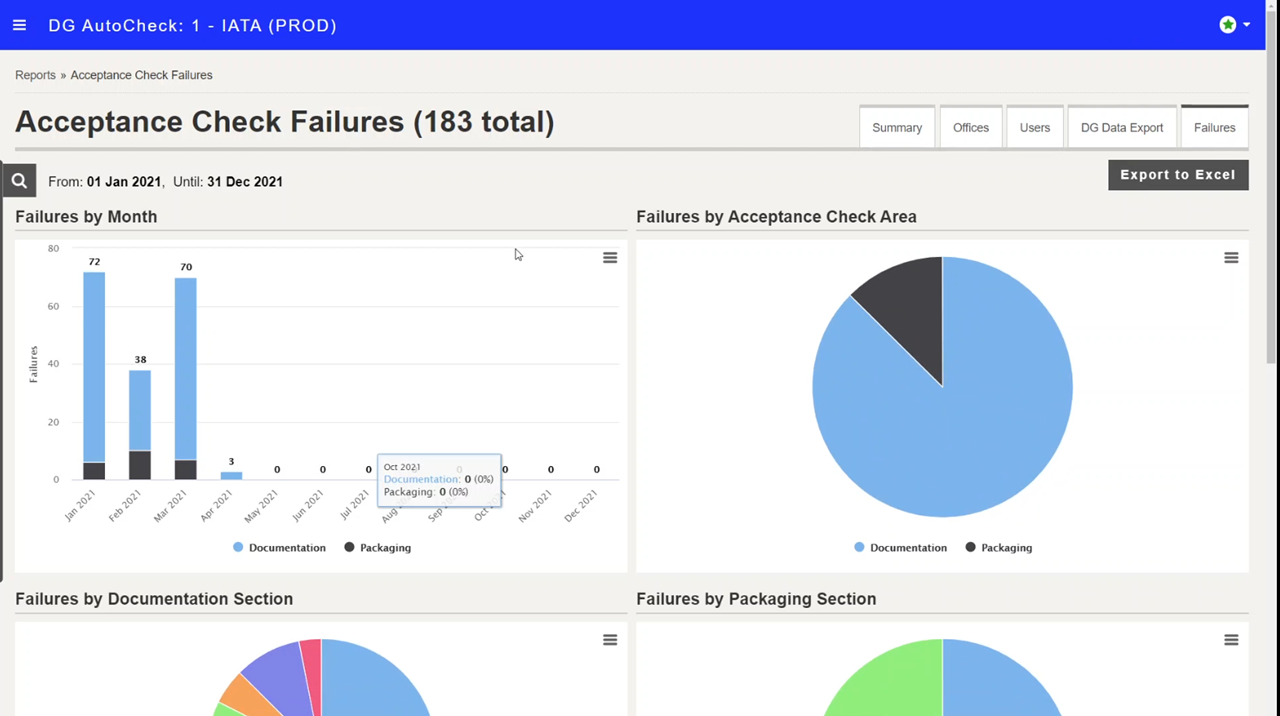 How DG AutoCheck Improves the Acceptance Process


The acceptance process is improved with DG AutoCheck because it saves time. With complex shipments, the acceptance process can take an hour or more which is very time-consuming. With digitalization, the dangerous goods acceptance process is faster and easier.
How DG AutoCheck Improves Cost Savings
DG AutoCheck is cost-effective. A faster turnaround equates to money saved. It helps reduce rejections by airlines and minimizes the risk of fines for non-compliance. DG AutoCheck also cuts down on the use of paper and printing.
How DG AutoCheck Works
DG AutoCheck is a simple automation tool for a complex process. The DGD is scanned and uploaded into DG AutoCheck, and an OCR (optical character recognition) engine converts the scanned image into data. This data is verified to ensure the accuracy of the scan. During the document check, DG AutoCheck automatically checks the DGD data against the applicable provisions in the IATA Dangerous Goods Regulations. A person who is dangerous goods acceptance trained can then answer all the questions on the checklist. For the physical check of the package(s) or overpack(s), the system will show an image of a package with the appropriate marks and labels, which is then checked against the actual package for accuracy. You can easily do all of this directly on a tablet device.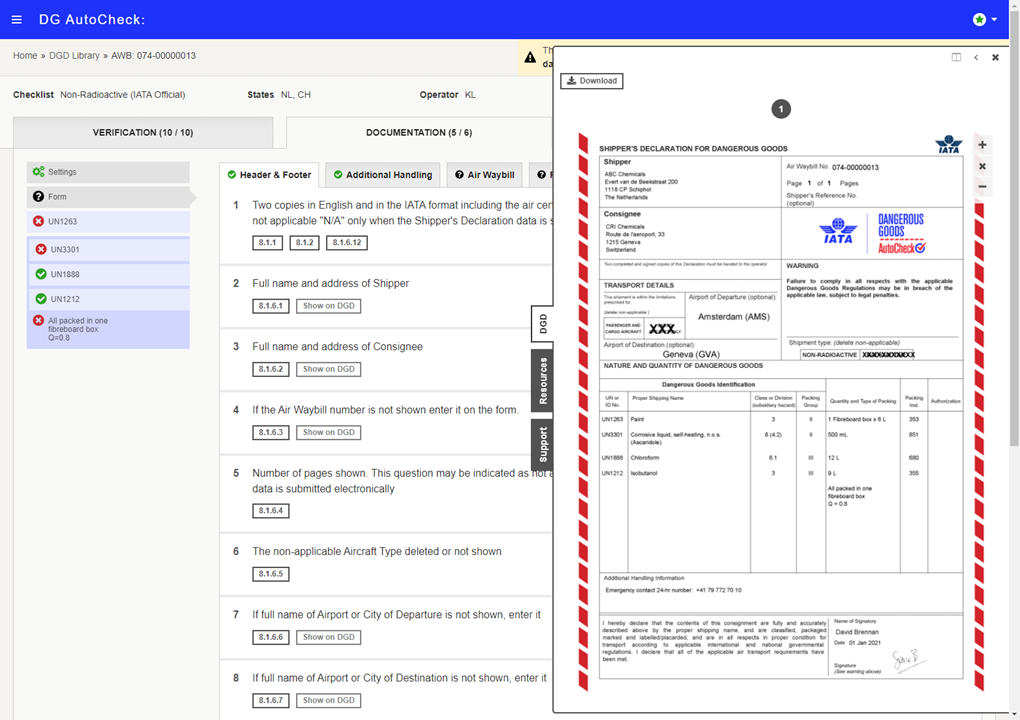 After the document check and packaging check, the consignment can be accepted or rejected. DG AutoCheck can automatically send the acceptance check report to the operations department to notify the shipper in case of rejection.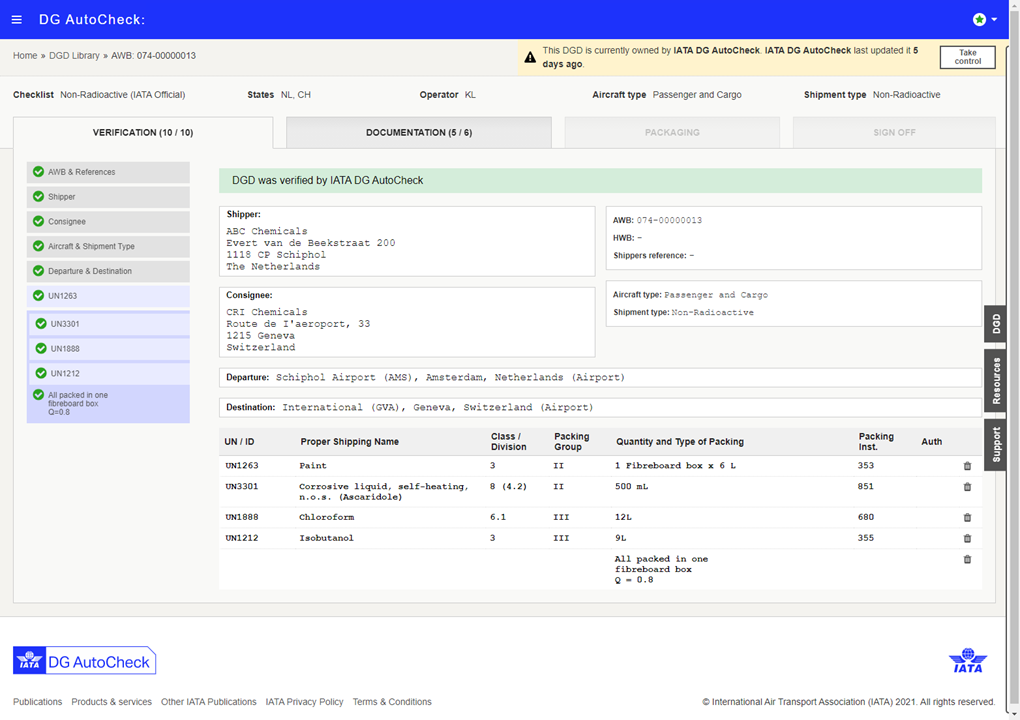 Accepting Dangerous Goods


Accepting dangerous goods is easy with DG AutoCheck as it automatically compares the consignment against the IATA Dangerous Goods Regulations. Any discrepancy found will be flagged for review by the user. The AutoCheck also provides a preview of the required marks and labels so that a comparison can be easily made and approved..
Sharing Information with Personnel

Digitalization makes sharing information easy and fast. Within seconds, the dangerous goods acceptance data and reports can be shared with all concerned parties, from the shipper to the airlines and from the ground crew to the pilot and management. All it takes is internet access, and information is instantly shared with the parties who need it.
Why DG AutoCheck Training is Needed


DG AutoCheck is a very powerful solution and makes the acceptance process easier, however learning how to use the system correctly is important, and just takes a couple of hours of basic training and some hands-on experience before you begin. Also, the training will help get the user familiarized with the various other value-adding functionalities such as business intelligence reporting, custom checklist management and others.
How DG AutoCheck Ensures that Employees' Dangerous Goods is Current


DG AutoCheck has a safety protocol in place. Only the first page, the OCR verification, is available to non-dangerous goods trained staff. To access other screens in the DG AutoCheck system, the user must have current dangerous goods training. This ensures everyone accepting dangerous goods is qualified to do so.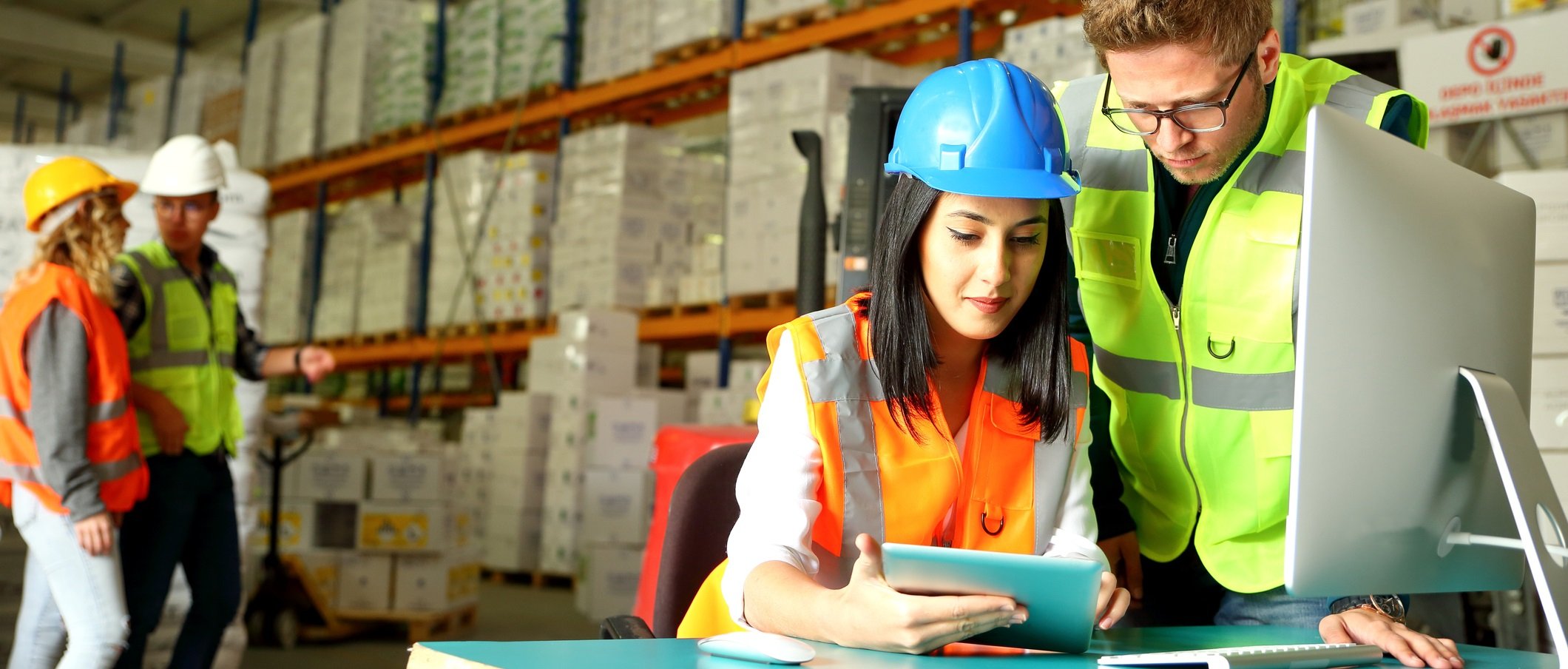 How Early Adopters Are Benefiting


The early adopters of DG AutoCheck are seeing outstanding results. For example, complex consignments can take over an hour to process. However, when using DG AutoCheck early adopters are reporting up to a 50% reduction in time taken to process such shipments. Adopters also report up to 95% elimination of dangerous goods acceptance errors and 100% visibility in dangerous goods operations.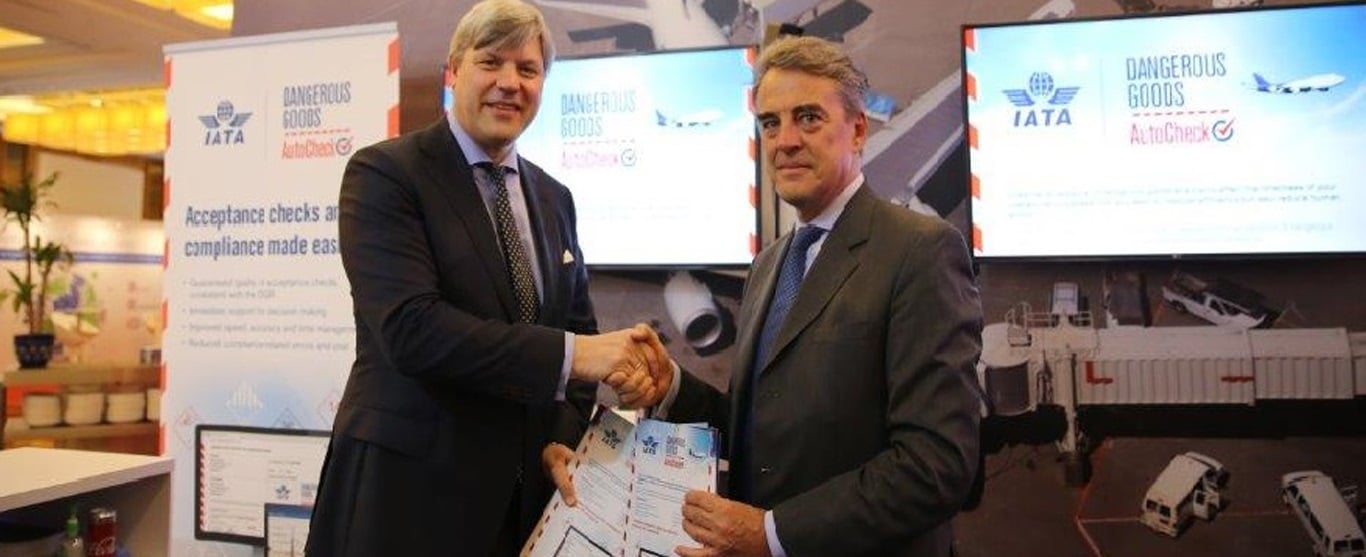 Who Is Using DG AutoCheck
DG AutoCheck is trusted by customers around the world to manage their dangerous goods acceptance process. A few customer examples are:
Japan Airlines
United Airlines
Where to Find More Information


DG AutoCheck is the innovation freight forwarders, ground service providers, airlines and shippers need to take them into the future. The simple, fast, and cost-effective tool should make the choice of adding DG AutoCheck to your operations an easy one. Dangerous goods acceptance does not have to be the same time consuming and challenging process it has been for decades. There is an improved and easier way while ensuring the strictest safety guidelines. Are you interested in seeing what DG AutoCheck can do? Sign up for a free demo. And to get a direct DG AutoCheck quote contact us today.

You can also learn more about the transport of dangerous goods by air by reading this article.