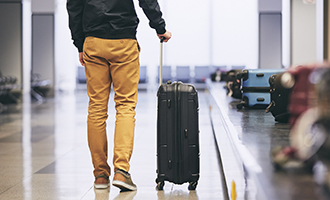 IATA commissioned a survey of recent travelers to find out about the impact of COVID-19 on passenger perceptions of the industry as well as expected traveling behaviors.
The main purpose of the study was to better understand what passenger trends to expect in the near future which would help shape guidelines for the industry recovery.
The new wave of the study is now available. Learn what air travelers shared with us in August.
This survey was initiated in February 2020 as a response to emerging risk related to COVID-19. The study has now been conducted in waves every 2 months to understand changing travel behaviors and explore newly emerging trends in responding to COVID-19.
In each wave, 4,700 panel members from eleven countries (Australia, Canada, Chile, France, Germany, India, Japan, Singapore, UAE, UK and USA) who traveled since July 2019 were selected on a random basis to participate in the survey.
Results of each study are published in the form of an extensive report. Each report outlines the main outcomes of each wave of the study in a detailed way, exploring passenger feedback based on:
Panel country
Type of traveler
Willingness to fly again
As new trends arise, each wave of the study tracks trends as well as touches on new aspects on the traveling experience. Explore each of the reports' content:
Download the survey highlights report (free)
Buy these publications today