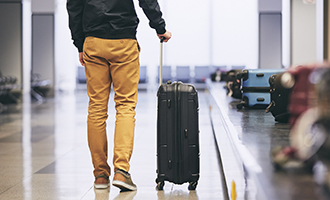 IATA commissioned a survey of recent travelers to find out about the impact of COVID-19 on passenger perceptions of the industry as well as expected traveling behaviors.
The main purpose of the study was to better understand what passenger trends to expect in the near future which would help shape guidelines for the industry recovery.
The survey was conducted in three waves, with the first one happening on 22-25 February 2020, the second one on 6-9 April 2020 and the third one on 29 May-2 June 2020.
In this study, 4,700 panel members from eleven countries (Australia, Canada, Chile, France, Germany, India, Japan, Singapore, UAE, UK and USA) who traveled since July 2019 took part in the survey.
Rockland Dutton Research & Consulting prepared the questionnaire and initial analysis. Data collection and tabulation were performed by Dynata.
The report outlines the main outcomes of the study in a detailed way, exploring passenger feedback based on:
Panel country
Type of traveler
Willingness to fly again

The issue 1 of the report is based on the survey conducted in April as well as selected trends between February and April. The 2nd issue of the report covers the June survey as well as includes trend analysis on chosen aspects of all three waves.
As new trends arise, each wave of the study tracks trends as well as touches on new aspects on the traveling experience. Explore each of the reports' content:
Download the survey highlights report (free)
Buy these publications today
IATA COVID-19 Pax Insights - Issue 1
Notes:
April 2020 edition
IATA COVID-19 Pax Insights - Issue 2