Ideal for training programs
This quick reference guide for marshalling signals is the perfect size for any ground operation staff to carry in their pocket at any time.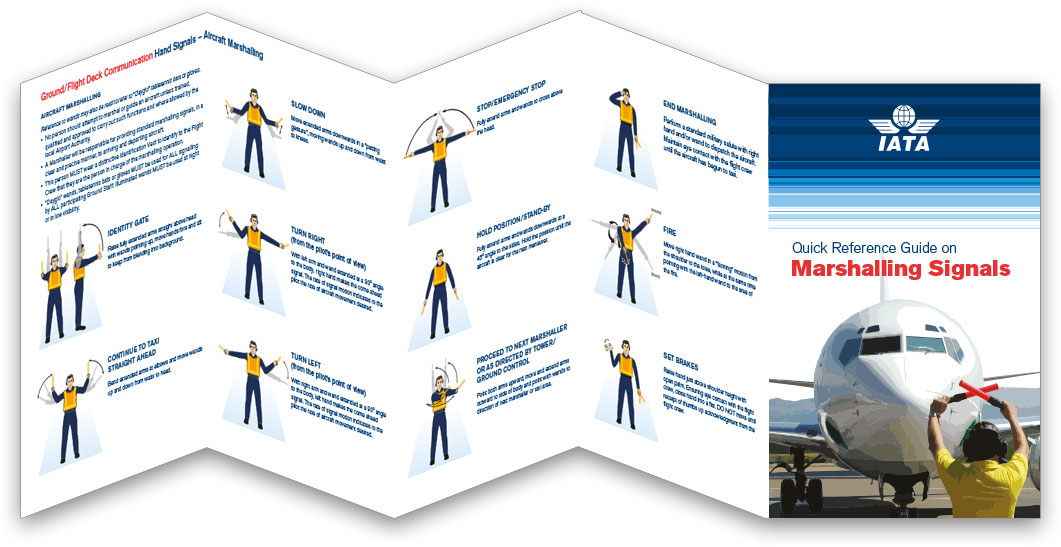 Based on chapter 4 of the IATA Ground Operations Manual (IGOM), it covers 24 images on aircraft marshalling.
This plasticized, easy-to-use guide folds into a single unit that is 9.6cm x 15.2cm (3.77in x 5.98in).
Available in multiple packs
You can purchase the Quick Reference Guide in packs of:
The more you purchase, the cheaper it gets.
As of April 2021, the quick reference guide for marshalling signals will only be available in the IATA Ground Operations Manuals (IGOM). Interactive marshalling signals can be found in the Windows format of the IGOM. Order the new edition of the IGOM today. ORDER NOW
Buy online
Ground/Flight Deck 01 Ed. Poster
Guideman Hand Signals 01 Ed. Poster