Ideal for training programs
This brand new quick reference guide for marshalling signals is the perfect size for any ground operation staff to carry in their pocket at any time.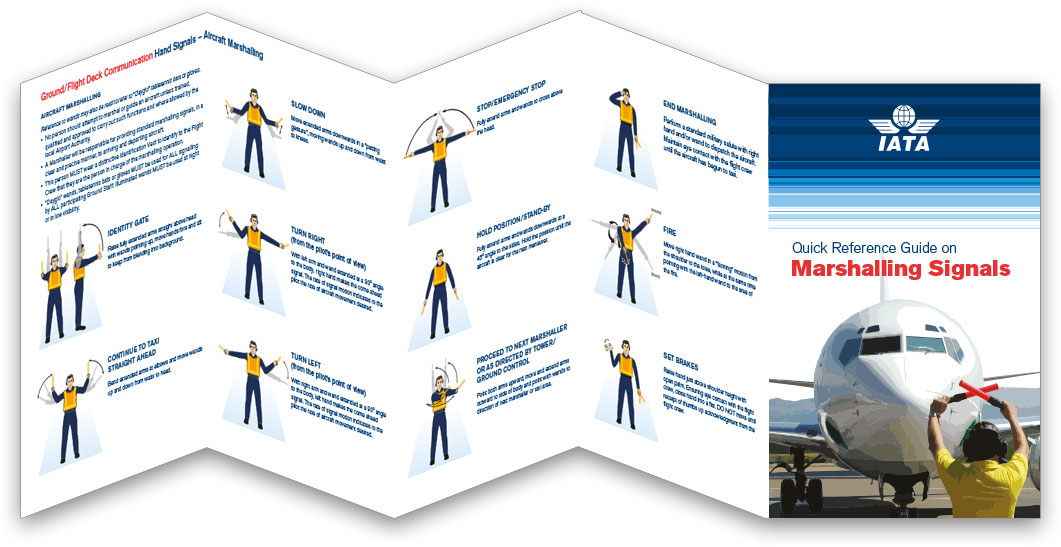 Based on chapter 4 of the IGOM 4th Edition, it covers 24 images on aircraft marshalling.
This plasticized, easy-to-use guide folds into a single unit that is 9.6cm x 15.2cm (3.77in x 5.98in).
Available in multiple packs
You can purchase the Quick Reference Guide in packs of:
Get the pricing information (pdf) and see how you can save. The more you purchase the cheaper it gets.
Buy online
Marshalling Signals Quick Reference Cards
Marshalling Signals Quick Reference Cards
Marshalling Signals Quick Reference Cards
Marshalling Signals Quick Reference Cards
Marshalling Signals Quick Reference Cards