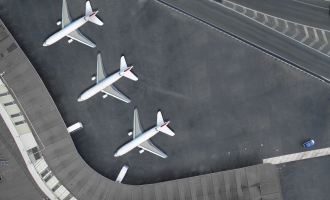 Our traffic studies deliver prospective data on future passenger/cargo volumes and aircraft activity, and provide valuable recommendations to seize market opportunities and define winning strategies. ​
Air traffic forecasts are the foundations of each stage of airports' development. State-of-the-art, airlines-supported forecasts are key to defining appropriate future facility requirements, and to securing financing support from external investors.
Trusted by world-class clients
​
Industry-leading forecasts based on facts
Our experts carry out tailor-made traffic forecasting studies and reviews based on facts, analysis and benchmarks that address the needs of all players, ranging from airport operators, investors, capacity planners to governments.
Our forecasting studies are based on:
Reliable data sources and key stakeholders' interviews
Catchment area mapping and competitive intensity analysis
Econometric modelling of both unconstrained and constrained scenarios
Airport business environment prospective analysis
Short-term bottom up projections
Air service development
The benefits of choosing us:
Unparalleled access to essential databases and business intelligence tools
Access to a wide range of aviation industry stakeholders including airlines
Proven track record of delivery
Extensive in-house capabilities
Holistic expertise covering numerous airport fields
Industry-leading forecast models and systems
Local presence in more than 60 countries
Our support tools
​
More Information