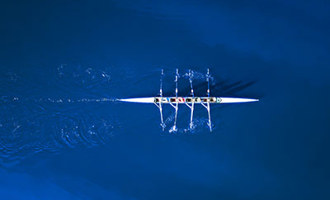 Boost your credibility
To maintain and grow your business as a travel agent, you need to be able to offer customers what they want, in a relationship of trust. This depends on good relationships with all industry partners, in particular, airlines. Being recognized by airlines gives easier access to facilities, including ticketing authority, flexibility in payment, even exclusive offers.
Already accredited and need to manage your accreditation? Please see down the page.
Open up a world of business with our accreditation programs
Connect more easily with a wide range of travel industry partners – A unique code identifies you as accredited and a member of the Billing and Settlement Plan (BSP), so partners know doing business with you is simple.
Simplify your relationship with airlines – A single access to ticketing and payment streamlines your interaction with carriers.
Gain a voice – Be represented at local or global conferences and industry forums.
Boost credibility with airlines and customers – Standardized procedures, PCI certification and public recognition of the IATA logo reassure both upstream and downstream business partners.
GoLite
Gain worldwide recognition and trust – For an easy way to join IATA and issue airline tickets:
Simplified accreditation process and requirements.
No minimum financial guarantee required to issue air tickets.
GoStandard
Improve efficiency throughout your national network – For agents wanting to access additional forms of payment for air tickets.
Access to all IATA standard payment solutions
GoGlobal
Simplify the world – For agents operating in multiple countries through multiple locations:
One set of financial criteria and annual review for all your locations.
A single financial guarantee.
Group-level control of Remittance Holding Capacity, based on aggregate usage.
A complete package to help you grow
Unique identification for travel agents by all IATA member airlines.

Single Sales Agency Agreement authorizing you to sell international and/or domestic tickets for multiple airlines.

Streamlined invoicing and payment between the agent, airlines and transport providers through the BSP, with access to BSPlink services.

Standardized procedures to ensure fair dealings with airlines.

Access to payment flexibility including IATA Easy Pay, customer credit cards, your own credit card if agreed, and more.

Use of the "IATA Accredited Agent" logo to boost credibility with customers

Access to concessionary offers from travel suppliers through the IATA/IATAN ID Card and AgentExperience, to enhance the quality of your advice and build trust with customers.

PCI certification, to protect customer data and enhance trust

A range of additional reports and services to help you make the right decisions about the future of your business.

Access to latest resolutions and manuals for Travel Agents
Next steps
Choose the best option for you, and subscribe with a single annual fee only. There are no additional transaction costs.
Already accredited? Manage your accreditation
As an accredited IATA Agent, it is important you notify all changes that concern your company. Or you may require support for other questions.
Notify IATA of any change: Changes in ownership, legal status, name or location or contact details, new branches or specific sales activity codes must be notified through the IATA Customer Portal. Select the Service 'Accreditation and Changes'.
Obtain additional information: Refer to our FAQ page.