Need Help?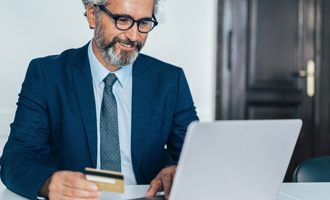 IATA Training offers unique insight into our key areas of expertise and our commitment to global standards. All courses are designed and delivered by subject matter experts, making them the ideal choice for your aviation career.
We price our courses competitively, providing you with qualified Instructors and the most up-to-date materials and resources for a valuable learning experience.
Need Help?
Which methods of payment are accepted?
Payments for classroom, virtual classroom, e-learning and self-study (e-book or printed book) courses may be made by:
credit card, or
bank transfer
For classroom and virtual classroom courses, you may also pay by IATA Clearing House (please see more details for each of these payment types below).
Please note that payment for courses held at a Regional Training Partner (RTP) location must be made directly to the partner. You can find RTP contact information on our website or in the Registration information located on course pages.
Shipping fees
Please check the shipping fees if you are ordering self-study printed materials that will require shipping.
Taxes
Please note that additional taxes may be added to your order, depending on the course location.
Select credit card as your payment method at the time of registration.
IATA Training is using the enhanced security protocol 3D Secure on all credit card transactions.
Please note that credit card payments may only be used for single transactions up to USD10,000.
Select bank transfer as your payment method at the time of registration.
Start the bank transfer once you have confirmation of your registration or at least 3 weeks prior to the first day of the course.
Your bank transfer should be made payable to:
Royal Bank of Canada
1 Place Ville Marie
Montreal, Quebec
H3C 3B5 Canada
IATA Account No: 400-749-8
Bank Number: 003
Branch Number: 00001
Swift Code: ROYCCAT2
ABA No: 021000021
For sessions at the IATA Training Center in Mainland China, the bank transfer should be made out to:
北京爱雅塔信息技术有限公司
开户行:中国工商银行国航大厦支行
地址:朝阳区霄云路36号(国航大厦首层
Industrial and Commercial Bank of China Beijing
IATA Information Technology Co, LTD.
Air China Plaza Sub-branch
Beijing Municipal Branch
No36. Xiaoyun Road, Chaoyang District (First floor, Air China Plaza)
tel: 8447 5239
账号 | Account Number: 0200 2279 0902 0117 967
Swift Code: ICBKCNBJBJM
Select IATA Clearing House as your payment method at the time of registration.
Please find your details on the IATA Clearing House Members List.
Available only in Brazil
From 1 November 2020 you can pay through Travelex Confidence.