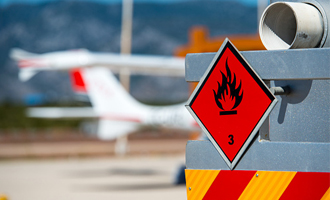 Air cargo has proven its importance to the global economy, ensuring goods and relief efforts reach their destination even during lockdowns.
But it is a complex world that includes the shipment of dangerous goods, such as lithium batteries and hazardous materials. Through our digital training courses, you can learn how to apply IATA's Dangerous Goods Regulations manual and position your organization at the cutting-edge of best industry practice.
Dangerous goods don't have to be hard to handle. Get the necessary skills and knowledge with IATA's digital training.
LIVE Virtual Classroom courses
To receive updates on new Dangerous Goods Regulations courses, please fill out the form below.